Dilrajpal Singh, 33, and Guriqbal Singh, 27, each died as a result of homicide by gunshot, according to the medical examiner's office. Their family has been notified of their deaths.
The shooting happened shortly before 3 p.m. on Wednesday, May 3. Officers responded to reports of the shooting on Southwest Barbur Boulevard outside of a strip mall near JJ's Café, arriving to find both men dead in the parking lot.
Officers detained a man at the scene, later identified as 21-year-old Jobanpreet Singh. Police ultimately arrested him, booking him into the Multnomah County Detention Center on two counts of first-degree murder.
Though the suspect shares a last name with the victims, PPB said that the brothers were not related to the alleged shooter.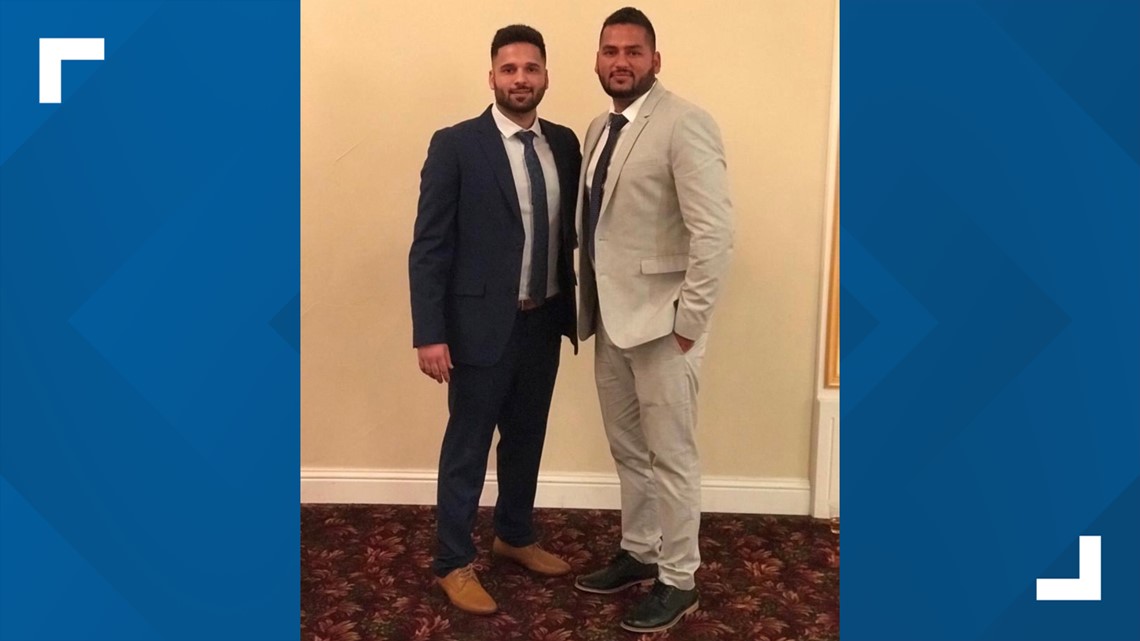 While it's unclear what, precisely, precipitated the shooting, police said in an affidavit that video surveillance captured what happened. Jobanpreet Singh and two "colleagues" were sitting outside at a table when some kind of disagreement happened between them and the two brothers, the affidavit describes.
When one of the brothers "walked quickly" toward the suspect with a phone in his hand, Jobanpreet Singh drew a handgun and pointed at them. Though the brothers "immediately turned and ran away," Jobanpreet began firing, the affidavit says — continuing to fire until both men fell to the ground.
On the day of the shooting, a witness told KGW that they heard between six and seven gunshots. Another witness, located at a neighboring business, said that the two men were killed in what appeared to be an attempted robbery or assault in the parking lot.
"Everything went kind of crazy there for a minute and I heard two gunshots and then I paused for a second and then heard like five or six more... just emptied the whole clip out," said Anthony Marinaro, who works at A1 Muffler near the strip mall. "We were just hoping everybody up there at JJ's Café is okay 'cause that's where some of us get lunch all the time."