PORTLAND, Ore. — An Uber driver was shot and injured, and his passenger was shot and killed in North Portland's Kenton neighborhood late Tuesday night.
Officers responded to a report of shots fired at 11:51 p.m. near North Terry Street and North Interstate Avenue. Police found the two men shot inside a vehicle. The driver was taken to the hospital with "significant injuries," police said in a news release. The passenger died at the scene.
Uber confirmed to KGW that the driver, 26-year-old Josiah Kuehl of Beaverton, was a victim in the shooting.
KGW spoke with Kuehl's wife, Ashley, who said she was on the phone with him before the shooting.
"He didn't think anything was amiss. He had just gotten off the phone with me," she said. "I said 'good night, I love you, drive safe' and that was the next fare after that."
According to Kuehl's wife, he was in the middle of dropping his passenger off when a vehicle pulled up and started firing as the passenger got out of the car. She said the passenger jumped back inside and yelled at him to drive away.

Kuehl was shot four times in the right arm and once in the left arm, according to Ashley. She said he's in "good spirits" at the hospital and has had good news with doctors so far.
The couple have three kids, ages 11, 6 and 8 months old.
"He's our main supporter. Our main breadwinner right now," she said. "I work part-time, but two of my kids are special needs kids and I need to be home with them as well."
Ashley said her husband has been driving for Uber for six to eight months.
Uber released a statement to KGW.
"The details surrounding the violent attack against Mr. Kuehl and the rider are terrifying, and our thoughts are with everyone involved during this difficult time. We hope the police are able to arrest those responsible quickly and are standing by to assist however we can," the statement read.
Portland police have not publicly identified Kuehl, but released a statement on Wednesday identifying the passenger who was killed in the Kenton neighborhood shooting as Zamere A. Bentley, 25.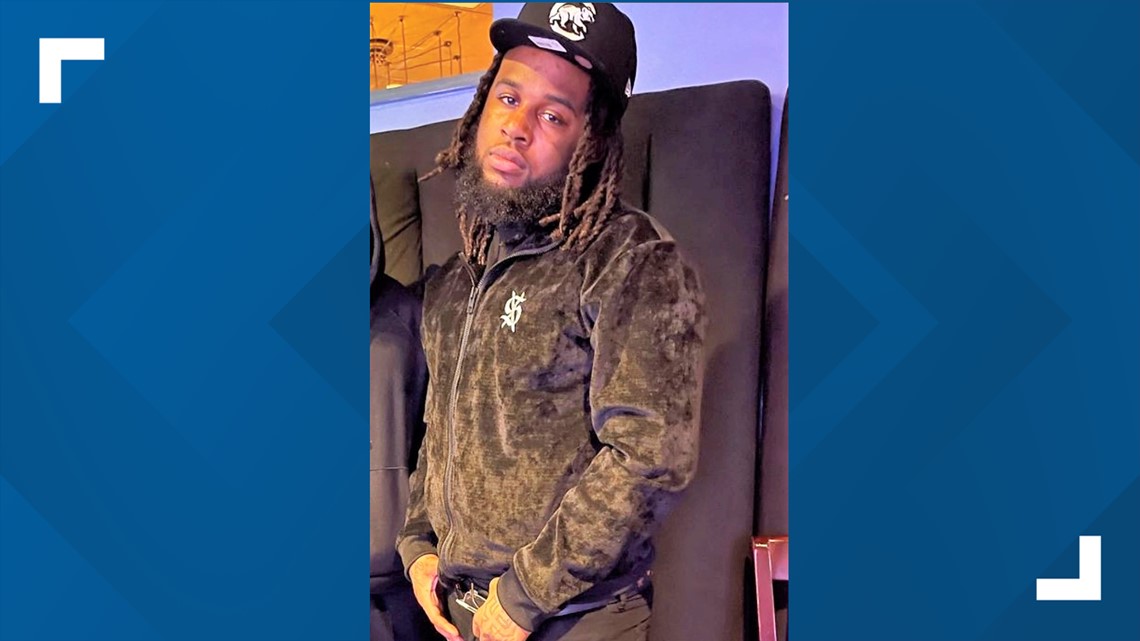 The Medical Examiner's office performed an autopsy, confirming that Bentley died as a result of a gunshot and ruling his death a homicide.
Susan Funk lives directly across the street from where the shooting happened. Funk said she was on her patio when she heard loud gunshots.
"It sounded like a lot of bullets and it was very loud," Funk said. "My parents and son, who live two blocks away, heard it and my dad thought someone was in their backyard, it was so loud."
Funk has lived in the neighborhood for the last 14 years. She said she feels safe living there and is shocked by what happened.
"It is a little scary. There's a lot of children in the neighborhood. Only a few houses don't have kids," she said. "Sounds like they were shooting towards their house and they have a couple of kids."
Portland continues to deal with increasing gun violence and shootings. There have been at least 49 homicides and 670 shootings so far this year. Last weekend alone, four people were killed in multiple shootings across the city.
In 2021, there were 90 homicides and more than 1,200 shootings by the end of the year, making it the deadliest year in the city's modern history.