PORTLAND, Ore. — The suspect in Monday's multiple hit-and-runs in Southeast Portland that left one person dead and nine others injured appeared in court Wednesday.
Paul Rivas, 64, of Oregon City, is charged with second-degree murder, six counts of second-degree assault and seven counts of failure to perform the duties of a driver. A not guilty plea was entered on his behalf.
According to the Multnomah County District Attorney's Office, witnesses told investigators that the driver appeared to be deliberately trying to hit vehicles, pedestrians and bicyclists with his Honda Element. In each case of hitting someone or something, the driver sped away without stopping.
Detectives found no evidence that Rivas' crimes were an act of terrorism or that the suspect was motivated by bias or politics.
Police said Rivas was taken to an area hospital prior to being booked into jail. They added that blood was drawn from Rivas at the scene and has been sent to a lab for analysis.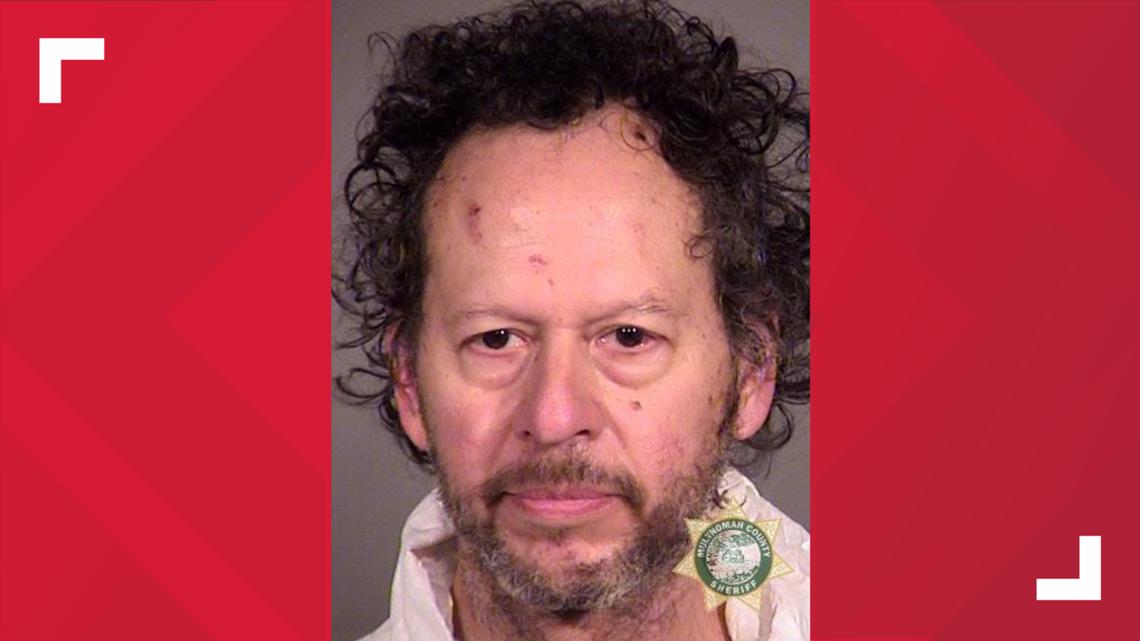 Two of the victims were cyclists and seven were pedestrians, police said. One victim suffered head trauma and could not recall whether they were in or out of their vehicle when they were hit.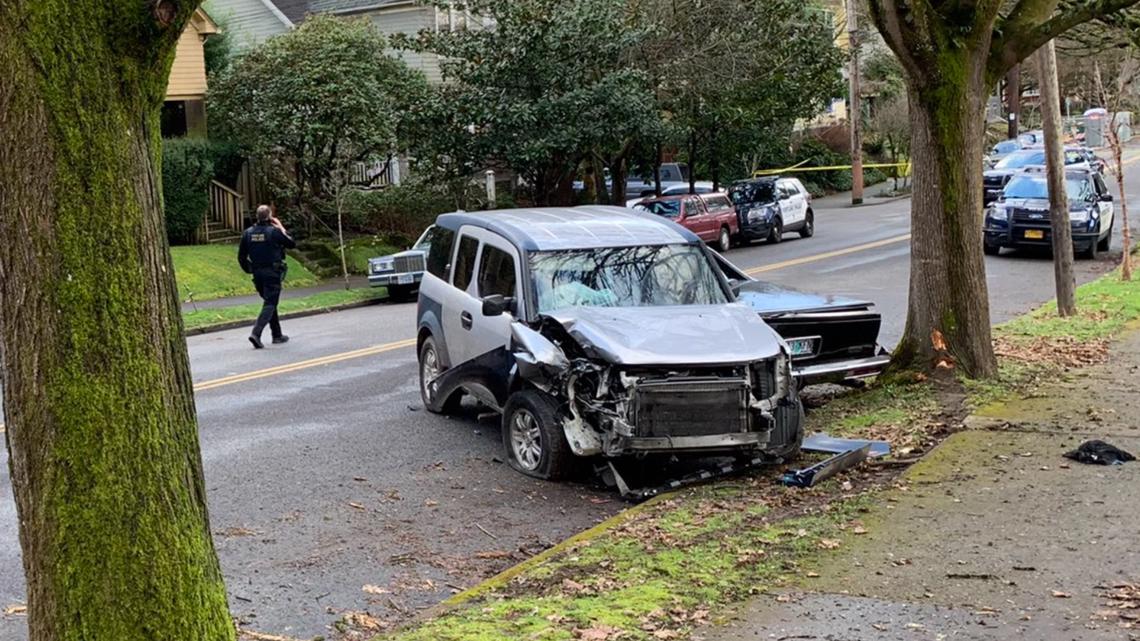 A total of six victims were taken to an area hospital, five by ambulance and a sixth in a private vehicle. One of the victims died at the hospital. Most of the other victims suffered minor injuries and are recovering, according to police.
Portland police received multiple calls Monday reporting a person driving erratically between noon and 1 p.m., first in the area of Southeast 26th Avenue and Stark Street and then near Southeast 36th Avenue and Oak Street.
At 1:02 p.m., a caller said a person had been hit near Southeast 33rd Avenue and Pine Street. Witnesses told police the driver was traveling at speeds of 50-60 mph in other parts of the neighborhood.
"Detectives believe the crime scene covers the area between Southeast Cesar E. Chavez Blvd and Southeast 15th Avenue, from East Burnside Street to Southeast Belmont Street," police said in a news release.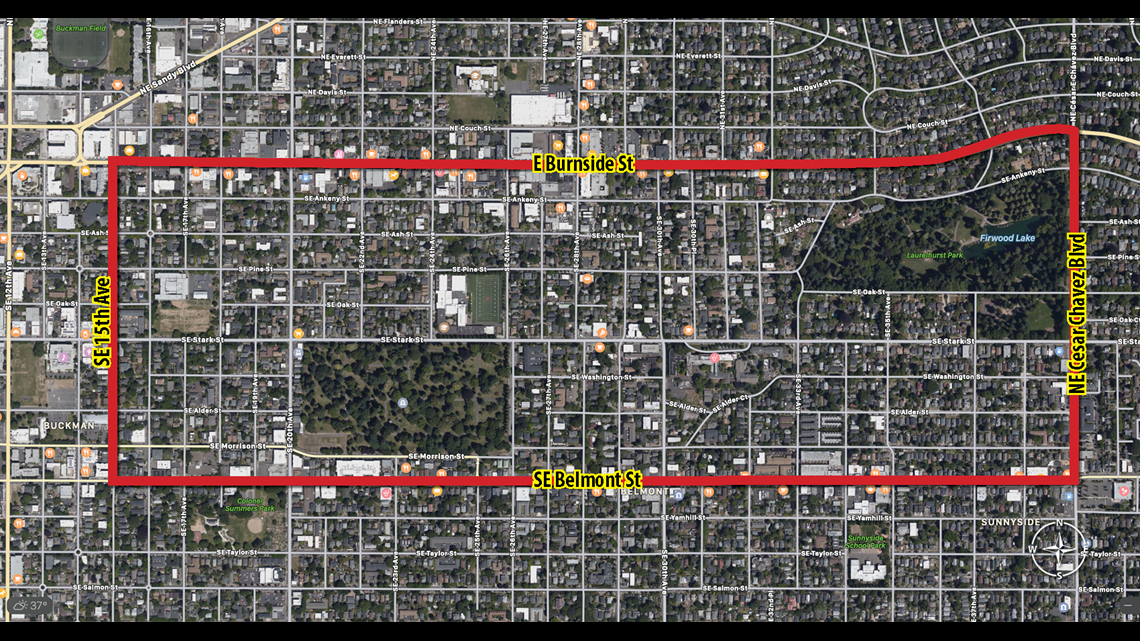 The last crash was reported on Southeast Stark Street, between 17th and 18th avenues. After that crash, the suspect tried to run, but a group of neighbors in the area circled him and didn't allow him to leave until officers showed up to take him into custody.
Teresa Bergen was running through Laurelhurst Park Monday afternoon when she heard a vehicle coming up behind her.
"And it wasn't slowing down," Bergen said.
Laurelhurst Park is closed to vehicular traffic.
"It was coming so fast that I felt kind of foolish to scramble up a dirt embankment with a bunch of bushes and stuff, but I thought I'd better do it to be on the safe side."
Bergen escaped unhurt, but she said the thought of almost getting hit kept her up all night.
"I had terrible insomnia last night because I kept thinking about seeing that car, just that moment where I was like, 'It's not a city vehicle,' and having to run up an embankment and how easily that could've been me," Bergen said.
Portland police confirmed the driver went through Laurelhurst Park Monday.
"The multiple hit and run crashes by the same suspect yesterday were traumatic for our community," said Portland Police Chief Chuck Lovell. "Thank you to the many community members who responded to assist victims and alerted police to the suspect.
"All of us at PPB send our sincere condolences to the loved ones of the person who was killed as well as our hopes for recovery to those injured. We are committed to a full investigation so that the person involved can be held accountable for these senseless acts of violence."