PORTLAND, Ore. — Portland's vehicle theft epidemic is a major focus for the Portland Police Bureau, and now the Multnomah County District Attorney's office is trying to take a more active role in the enforcement work.
Staffers from DA Mike Schmidt's office have begun tagging along with police on stolen vehicle operations, including two since the start of May. During these most recent missions, officers from Portland and Gresham recovered more than 30 vehicles that had been stolen or were suspected of being stolen.
"For these missions we join the roll call, we see the operational plan, but we're really there to support the officers," said Deputy District Attorney Cody Linderholm. "We'll be called to stops. Is there a legal issue with this search? Is there probable cause? It's really putting us in a position to say, through the lens of a DA, 'this is what I would do.'"
Their presence might help lead to a successful prosecutions. During the two stolen vehicle operations in May, officers arrested nearly three dozen people. Among them was 34-year-old Christopher Norwood Young, accused of running a chop shop at a home near Northeast Wasco and 162nd Avenue.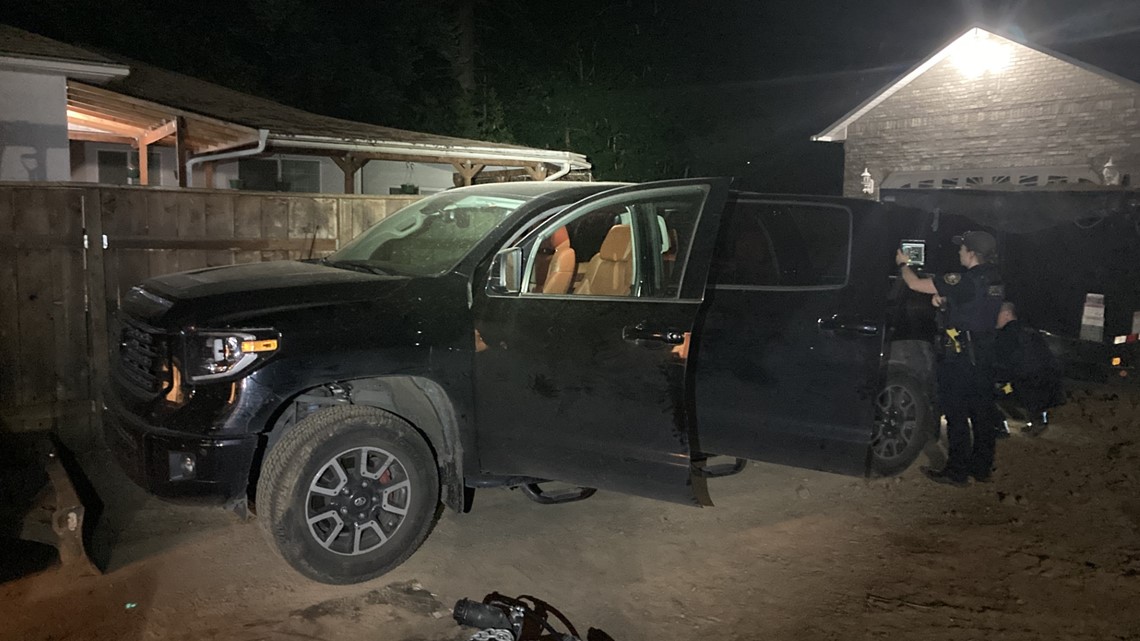 "We are trying to actively police in the community in a way we're targeting the right people, we're targeting the people who are committing the crimes and holding them accountable and helping the community by returning stolen property," Linderholm said.
The enforcement operations are sorely needed; since March of last year, more than 11,000 vehicles have been stolen in the Rose City.
"It is shocking, when you live in a community, to think there are 11,000 essentially victims who are having their property taken," Linderholm said.
Linderholm said he also sees the collaboration as a sign of the DA's office's commitment to tackling big problems like the stolen vehicle epidemic, pushing back on criticism that Schmidt and has staff aren't doing a good job.
"I am happy here, and I think it's very important work," Linderholm said.
Linderholm added that because stolen vehicles are used in many of the county's violent crimes it makes sense to put such an emphasis on the stolen vehicle epidemic.
"I think we can solve many more issues downstream for Portland, the community and livability, and for victims, and Multnomah County generally," he said.
The Portland Police Bureau said it supports the presence of the DA's office on the stolen vehicle operations.
"Having a deputy district attorney (DDA) riding with officers on the SVOs have been extremely helpful," Lt. Norman Staples said. "The DDA is able to provide legal insights and provide information to officers that will help the future criminal trials. This ensures that officers are asking the correct questions and documenting important factors that will assist with the criminal trial. If the DDA riding with us is the DDA that is going to be prosecuting the criminal case, it is helpful for them to see what is being done and provides them with more information than just reading a police report."