PORTLAND, Ore. – A carjacking suspect who was shot and killed by police inside a homeless shelter in Southeast Portland had ties to an Oregon white supremacist group, KGW has confirmed.
Willamette Week and The Oregonian first reported John A. Elifritz was featured in a Portland Monthly article in August 2007 as a member of the European Kindred, a white supremacist gang formed in Oregon prisons in the 1990s. Elifritz is shown alongside European Kindred leader David Kennedy, and quoted as calling Kennedy a "childhood friend."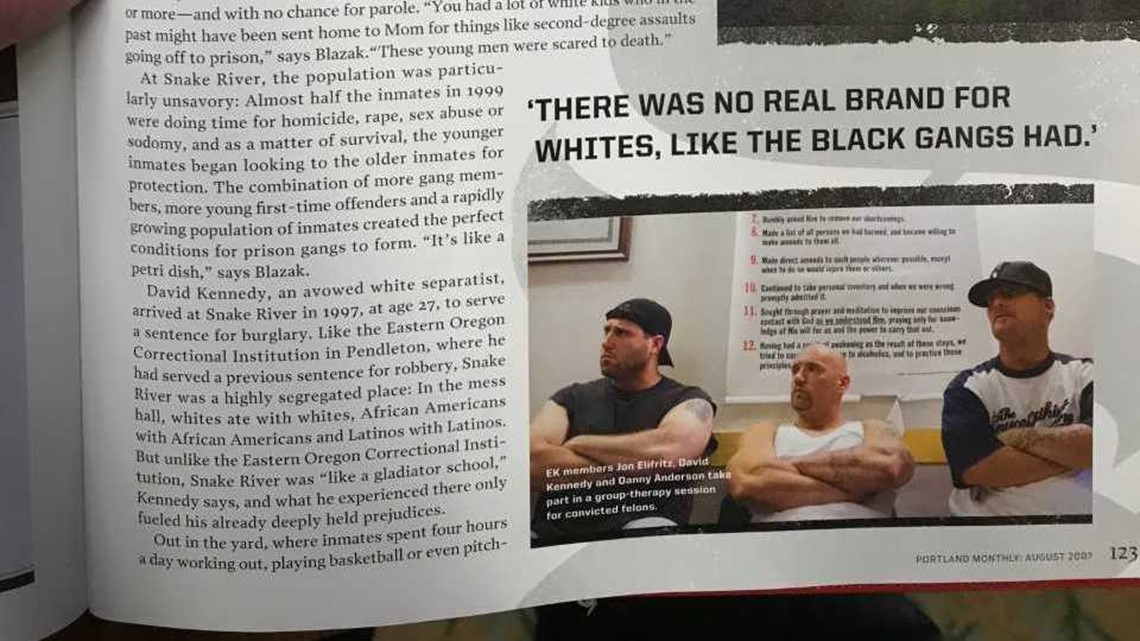 It's not clear whether Elifritz was still part of the group.
Elifritz was killed Saturday night after police say he crashed a stolen car near Southeast Martin Luther King Jr. Boulevard and Stark Street, ran away and threatened others with a knife until he ran into the Cityteam Minstries, a shelter that offers homeless services, about a block away.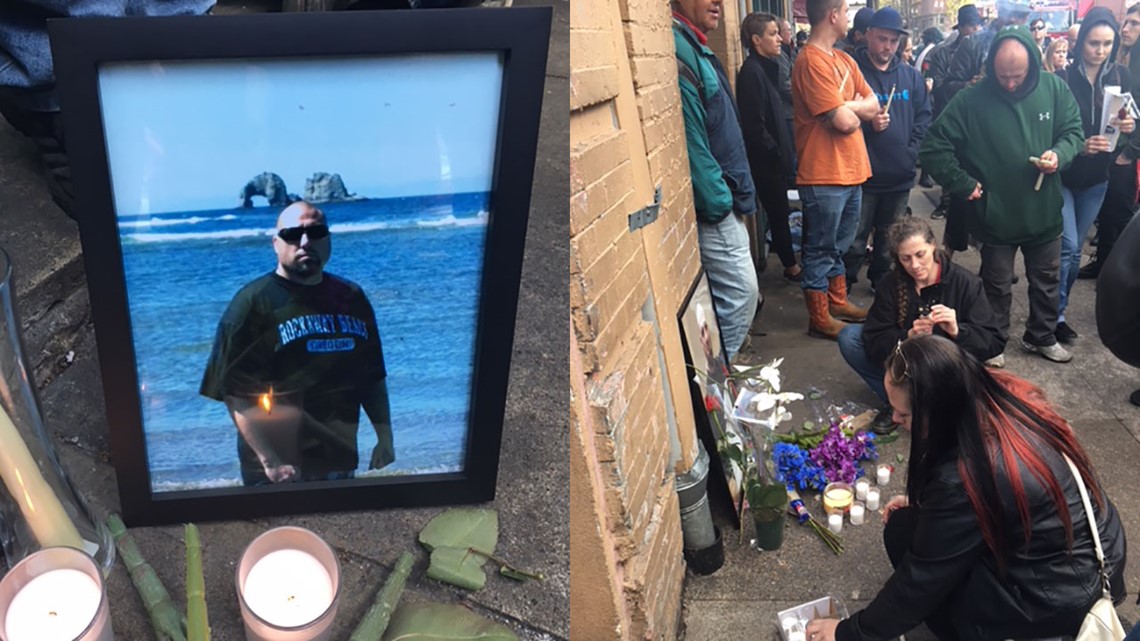 Once in the building witnesses say Elifritz began stabbing himself and police shot him with beanbags before ultimately using lethal force.
The shooting was recorded by a bystander and has since gone viral.
The video has sparked wide-ranging reaction throughout the community. Morgan Pickering, the man who posted the video of the shooting, says Elifritz lunged at officers with the knife and the officers were "100 percent justified" in shooting Elifritz. However, the ACLU of Oregon, said the video "raises serious questions" about the officers' use of deadly force.
After initially not revealing the identities of the seven Portland police officers and Multnomah County Sheriff's Office deputy involved in the shooting, police released their names on Tuesday after determining threats on their lives were not credible.
Elifritz's brother told KGW the family intends to sue the officers involved in the shooting.