PORTLAND, Ore. — The suspect in the shooting death of a man at Portland's Dawson Park on March 1 is also accused of committing two other shootings in the same part of North Portland one day earlier.
Joseph Banks, 49, was arraigned earlier this week for second degree murder and is currently in custody at the Multnomah County jail, according to a Tuesday press release from the office of Multnomah County District Attorney Mike Schmidt.
Last Thursday, the Portland Police Bureau separately announced that it had arrested Banks in connection with a pair of back-to-back shootings on Feb. 28, the day before the fatal shooting.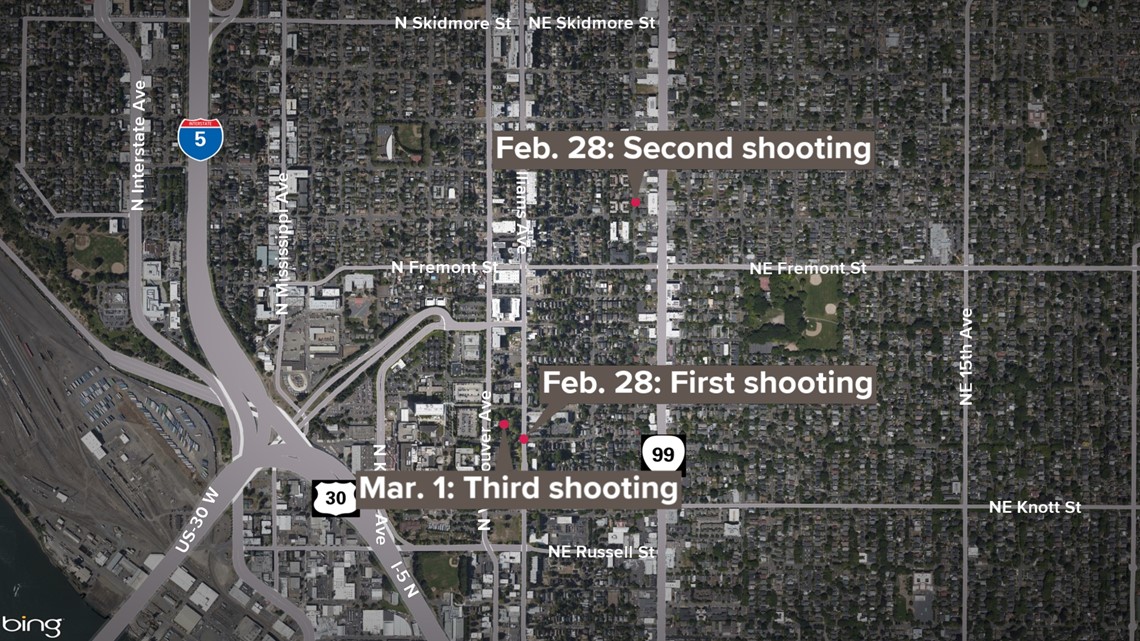 Police said Banks had been booked on charges of second degree attempted murder, first degree assault, second degree assault and unlawful use of a weapon.
Officers responded to a shooting call near the intersection of North Williams Avenue and Northeast Stanton Street on Feb. 28, police said, and learned that a victim had been shot several times and was being taken to a local hospital by a bystander. That intersection is adjacent to Dawson Park.
Five minutes later, there was a second shooting call in the 3700 block of Northeast Garfield Avenue, about 10 blocks to the northeast of the first shooting site. The second victim appeared to have a serious wound, police said, but was conscious when officers arrived and was taken to a hospital.
Both Feb. 28 shooting victims ultimately survived, police said. A charging document filed last week in Multnomah County Circuit Court identifies the two victims as Thad Thomas and Lillian Cloud, although it does not include any details about the circumstances of the shootings.
Police were again called to the Dawson Park area for a shooting on March 1 and found one man dead from an apparent gunshot wound. The victim was later identified as Mark Johnson.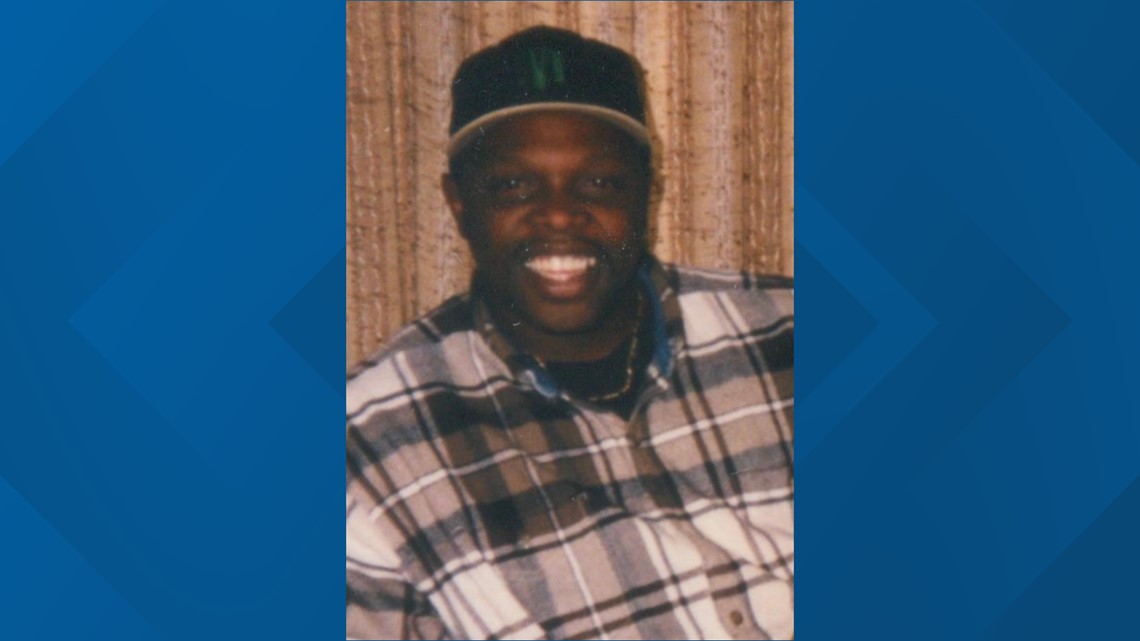 J.W. Matt Hennessee, a pastor at Vancouver Avenue First Baptist Church, said members of his congregation held a food giveaway in the park from 10 a.m. to noon that day, and heard gunshots just as they were leaving.
Michael Tabor organized the community outreach event, and witnessed the deadly incident.
"There were gunshots - and then realizing they were gunshots, I chose at the time to move toward them to see what it happened. I noticed that there was a gentleman who had been shot and he was obviously laying in the middle of the street," Tabor explained.
He said, when he approached him, Johnson was already gone.
"I think that any loss of life is traumatic, but senseless loss of life is something that has challenged me tremendously. I think that, I'm a person of faith who believes that when people leave here, they go to be with God...but this one made me cry for multiple days."
Court records do not offer any details about the circumstances of the March 1 shooting; records show prosecutors successfully petitioned for an affidavit of probable cause in the Banks case to be sealed temporarily.
The records do show that Banks has a criminal history including 12 felony convictions, and he spent most of the last decade in federal custody.
In October of 2007, a federal court found Banks not guilty by reason of insanity on a charge for being a felon in possession of a firearm. In a signed statement submitted to the court, Banks said that he suffered from schizophrenia and was prescribed the anti-psychotic medication Zyprexa.
"My disease rendered me unable to appreciate the nature, quality or wrongfulness of my actions during the time period of the alleged offense," Banks' filing said.
From his conviction through September of 2009, Banks was "committed to the custody of the Attorney General." He was allowed out on conditional release in late 2009, but that release was revoked in 2011. As of last month, Banks was still being held at the Federal Medical Center in Butner, North Carolina — a facility for inmates with significant medical or mental health treatment needs.
In a February order for Banks' conditional release from federal custody, the U.S. District Court for the District of Oregon said that the Butner facility's treatment team determined his condition had stabilized with medication.
"It is the clinicians' opinion that Defendant no longer requires inpatient psychiatric care and has sufficiently recovered from his mental illness, so that his release under a prescribed regimen of medical, psychiatric or psychological treatment would no longer create a substantial risk of bodily injury to another person or serious damage to the property of another," the order read.
Though the court order stipulated rigorous conditions for Banks' release from custody — including supervision by a probation officer, participating in mental health treatment, and taking prescribed medications — the shootings that he's accused of perpetrating happened less than two weeks later.
Correction: Law enforcement corrected the name of one of the victims in the Feb. 28 shooting to Lillian Cloud. KGW updated this story to reflect the correct name.