PORTLAND, Ore. — Dozens of people gathered in the Hazelwood neighborhood in Northeast Portland. They lit candles and placed flowers and balloons near the spot where Justin Joki was shot and killed.
"Warms my heart. I knew that's how it would be" said Jake Martin.
Martin met Joki when they were in the fifth grade. They became best friends.
Joki was with friends the evening of May ninth. Near the intersection of East Burnside and Northeast 122nd avenue. It's not clear exactly what happen but Portland police say they got a report of a shooting there. When officers arrived, they found the 37-year-old dead. It was the 31st homicide of the year in Portland.
No arrests have been made. Police have not released what led up to the shooting or whether they were looking for any suspects.
Now family and friends are trying to come to terms with what happened. To them there was no reason for Joki's death, and they call it shocking.

"100 percent, especially the way it happened, it's terrible." Said Martin. He added "Getting bad out here and it needs to stop".
Mary Emer is the mother of Joki's nine-year-old son. She struggles to explain to him what's happened to his father. What she hopes for now is justice for Justin Joki. She's set up a go fund me account to help with the funeral and other expenses.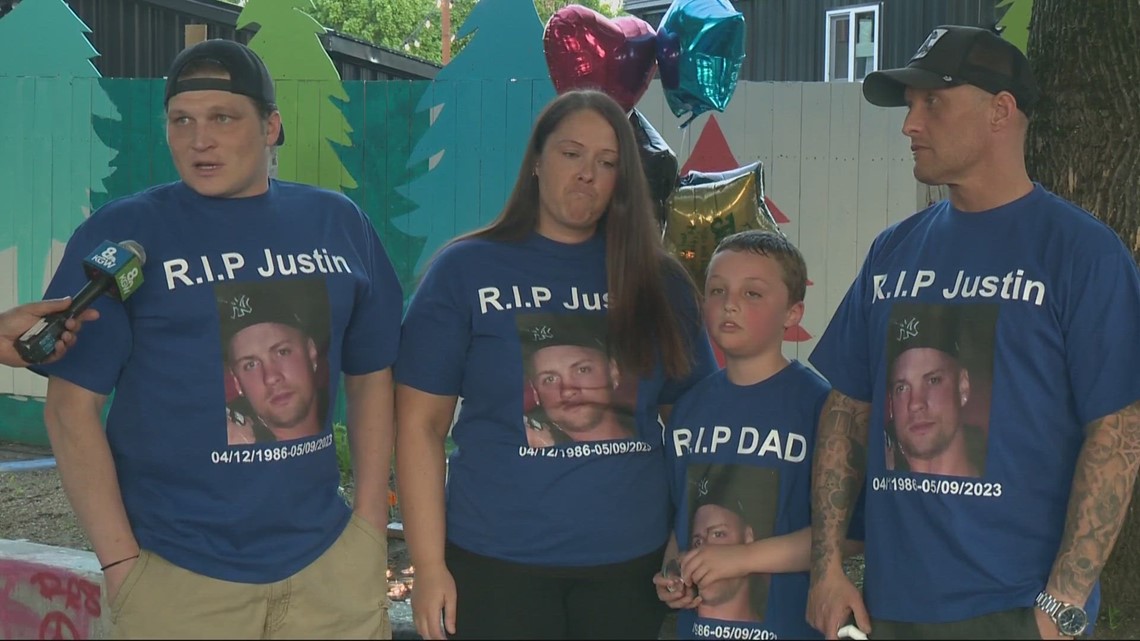 See a typo in this article? Email web@kgw.com for corrections