Here's what we know about Portland's 2022 homicide victims
After a record-breaking year of homicides in 2021, the city is already on pace to surpass it in 2022.
Photos provided by family & Portland police

The city continues to face a surge in gun violence, and most of the homicide victims died in shootings. In the majority of cases, there have been no arrests.
The following is what we know about the men and women who have been killed in the city of Portland this year.
This list will continue to be updated. If you have a photo of a victim or would like to share more information please email KGW here.
If you have any information about any of the following cases, you can submit an anonymous tip to Crime Stoppers of Oregon here.
January
:
1. Quayan Johnell Foster, 21
2. Andre Lashun Foster, 43

At 1:47 a.m. on Jan. 1, police responded to the 4400 block of Northeast 131st Place near Sandy Boulevard, in the Argay Terrace neighborhood. Officers found three men with gunshot wounds. Andre Foster and his nephew, Quayan Foster, died. The third shooting victim survived.
Status: No arrests reported.
3. Isaiah Dewayne Hurst, 39

Portland police responded to the 100 block of North Morgan Street around 9 a.m. on Jan. 2. A medical examiner confirmed Hurst died as a result of a gunshot wound and ruled the death a homicide.
Yndiah Holley, Hurst's younger sister, said her brother was hardworking and caring. He was a graduate of Grant High School who loved everything about Portland.
Status: Joseph Kelly Banks has been charged with Hurst's murder, following an alleged spree of seemingly random shootings.
4. Karen Friedstrom, 74

Homicide detectives determined Karen Friedstrom's son, 47-year-old Justin Friedstrom, shot his mother then took his own life at her home in the Hazelwood neighborhood of Southeast Portland.
Status: Karen Friedstrom's death was ruled a homicide and Justin Friedstrom's death was ruled a suicide.
5. Rivero Miguel Francisco, 31
Around 11 p.m., officers responded to a report of a shooting at the intersection of Northeast Ivy Street and Northeast Martin Luther King Jr. Boulevard in the Eliot neighborhood. Police found a man dead when they arrived and identified the victim as Francisco a month later.
Status: No arrests reported.
6. Aaron L. Williams, 29

At 11:31 p.m., someone flagged down a Portland Police sergeant and told him a person had been found dead near Northeast 82nd Avenue and Milton Street in the Madison South neighborhood. Police found Williams dead of a gunshot wound.
Williams' mother said Aaron had fallen on hard times and was living on the streets. Despite his struggles, she said, he never lost his love of kids and animals, or his incredible smile.
Status: No arrests reported.
7. Wesley Chance, 32
A Clackamas County deputy shot and killed Chance after a car chase that began in an unincorporated area north of Gladstone. Chance crashed and rolled his car near the Market Street overpass on I-205, then jumped out and attempted to carjack people driving on the freeway. Portland Police said Chance was known to law enforcement as having a history of possessing firearms and body armor, and was a suspect in a domestic violence case.
Status: Investigation ongoing.
8. Jaquan Jamaul Jenkins, 26

On Jan. 28 around 2:16 a.m., officers responded to a report of someone shot in Old Town at Northwest 2nd Avenue and Northwest Couch Street. Police found Jenkins with a gunshot wound and tried to provide first aid until paramedics arrived. Police said Jenkins died at the hospital.
The suspect left the area before officers arrived. Police have not released details about what led up to the shooting.
9. Rodriguez Dramane Griffin, 35
Officers were called out to reports of gunshots at 1:46 a.m. on Southeast Stark Street. When they arrived they located a man who died from apparent gunfire injuries on Southeast Oak Street just east of 97th Avenue. Police said the shooter left before officers arrived.
Status: No arrests reported.
10. Dustin William Norton, 41

Around 8:30 p.m., a person called 911 to report hearing what they believed to be gunfire in the North Tabor neighborhood. Officers responded to the area of Northeast Couch Street and Northeast 52nd Street as dispatch received several other reports of gunfire. The officers found Norton dead with gunshot wounds.
February
:


11. Jeff Ramirez, 35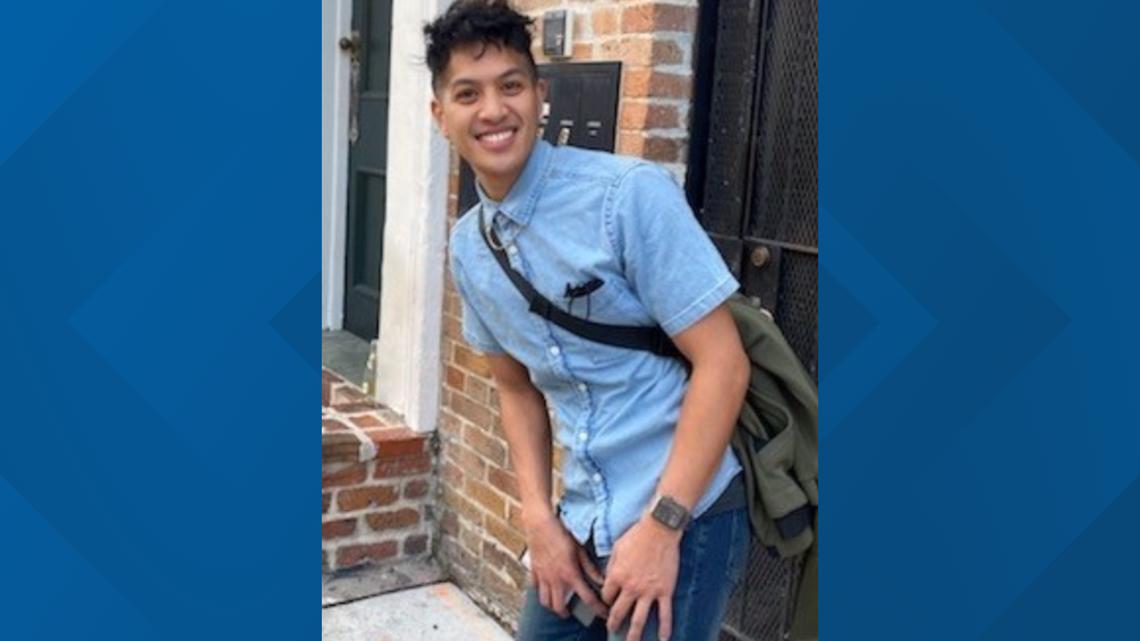 Ramirez was one of two people shot near Southeast Stark Street and Southeast 119th Avenue on Feb. 2. The state medical examiner's office said he died of a gunshot to the torso. The other shooting victim survived.
Thomas Smith, a family member, of Ramirez, said he was an amazing, loving person. Smith said Ramirez died on his mother's birthday.
"We are still in disbelief, it's like a weird nightmare," Smith said. "He was probably just out running errands."
Smith said Ramirez worked as a medical assistant before recently getting hired at OHSU. Ramirez lived at home and took care of his parents.
Status: Joseph Kelly Banks has been charged with Ramirez's murder, following an alleged spree of seemingly random shootings.
12. Corey Eady, 44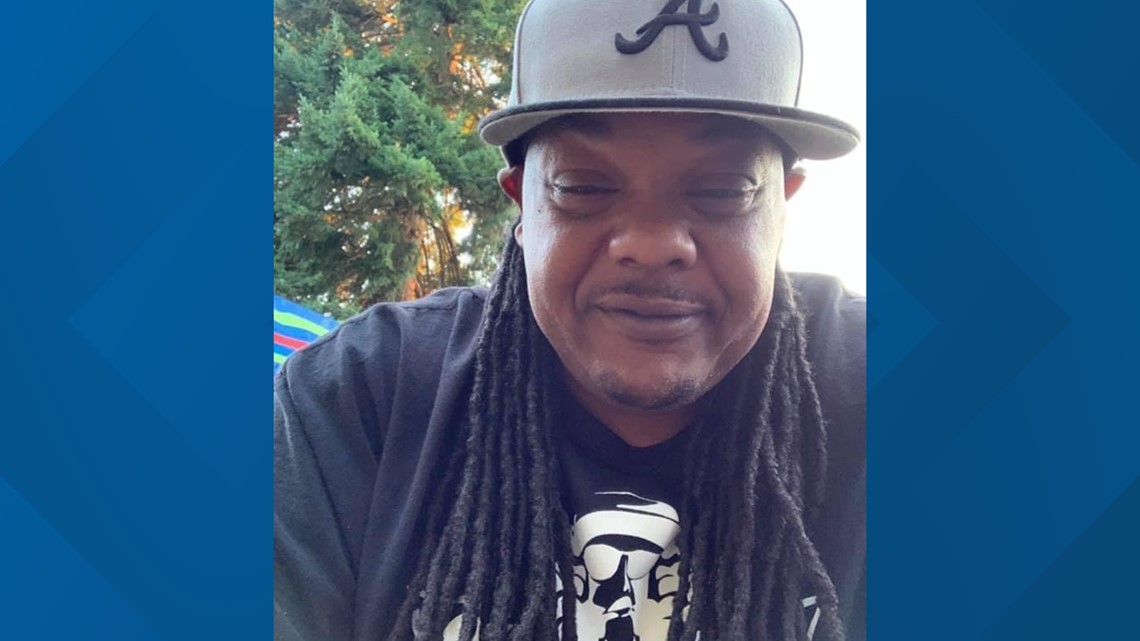 Around 2:00 a.m., Portland police officers were dispatched to an apartment complex near Sandy Boulevard and Northeast 131st Place. Police found Eady with gunshot wounds and attempted lifesaving measures, but Eady later died at the hospital.
Status: No arrests reported.
13. Richard Walloch, 71

On Feb. 6, Walloch was reported as a missing person. Police found his body at a homeless camp in the Overlook Neighborhood on Feb. 10. The medical examiner ruled his death a homicide by gunshot wound.
Status: No arrests reported. Police are asking anyone with information to contact Detective Jeff Sharp at (503) 823-9773 or jeff.sharp@portlandoregon.gov. Detectives say Walloch walked very slowly, which investigators believe might help people remember seeing him. The case number is 22-38564.
14. Andre Ethel, 39

At midnight on Feb. 14, police responded to reports of a shooting near Southeast Powell Boulevard and Southeast 124th Avenue. Andre Ethel was found with gunshot wounds and taken to a local hospital, where he later died.
Status: No arrests reported.
15. Zachary Moore, 30

According to police, Moore was shot and killed near the intersection of North Mohawk Avenue and Fessenden Street in the early hours of Feb. 16.
16. James "Tony" Wise, 46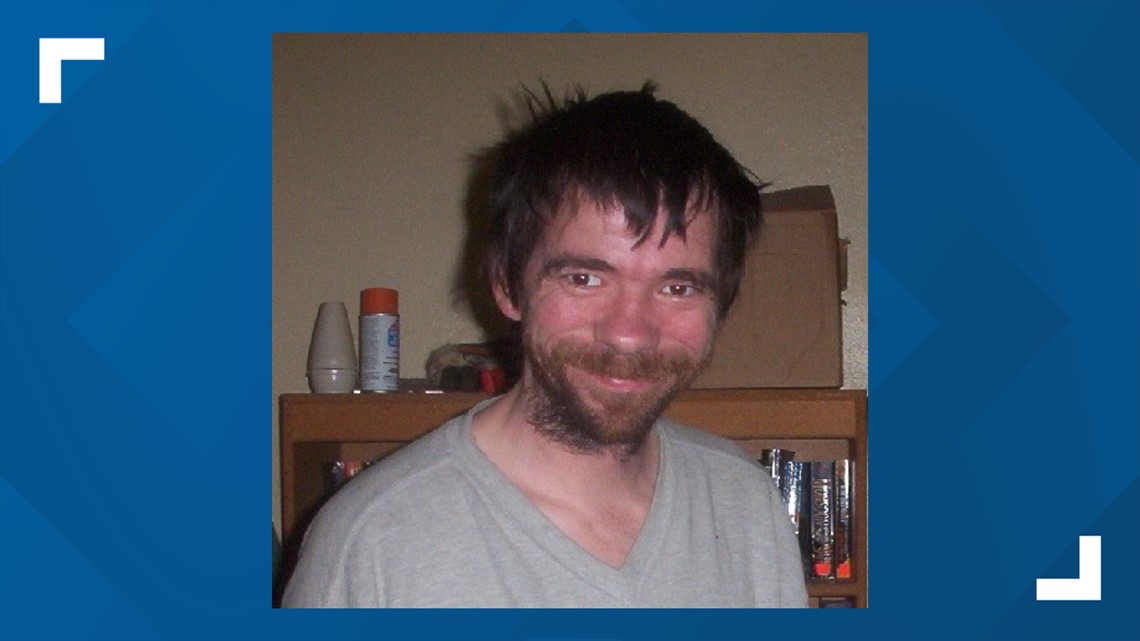 Wise was the victim of a brutal assault in the Old Town neighborhood on Feb. 13, just across the street from Blanchet House, the nonprofit he frequently visited. He was found unconscious and badly beaten, and taken to the hospital with significant injuries. He died Feb. 17.
Police indicated the attack was incredibly violent.
"This was a particularly shocking crime for our community and the people who knew Tony," said Sgt. Kevin Allen. "The way he died was so shocking and unacceptable for our city. We absolutely want to do everything we can to be sure we find this person and get them under arrest, but make sure there is a successful future prosecution for crimes committed."
17. Joel Michael Arevalo, 30
Portland police shot and killed Arevalo near a condominium complex in Southwest Portland. Officers were responding to a report of a suspicious person at the complex when dispatch alerted them that shots had been fired. Police have released no details about what led up to the shooting.
Status: Investigation ongoing.
18. Brandy "June" Knightly, 60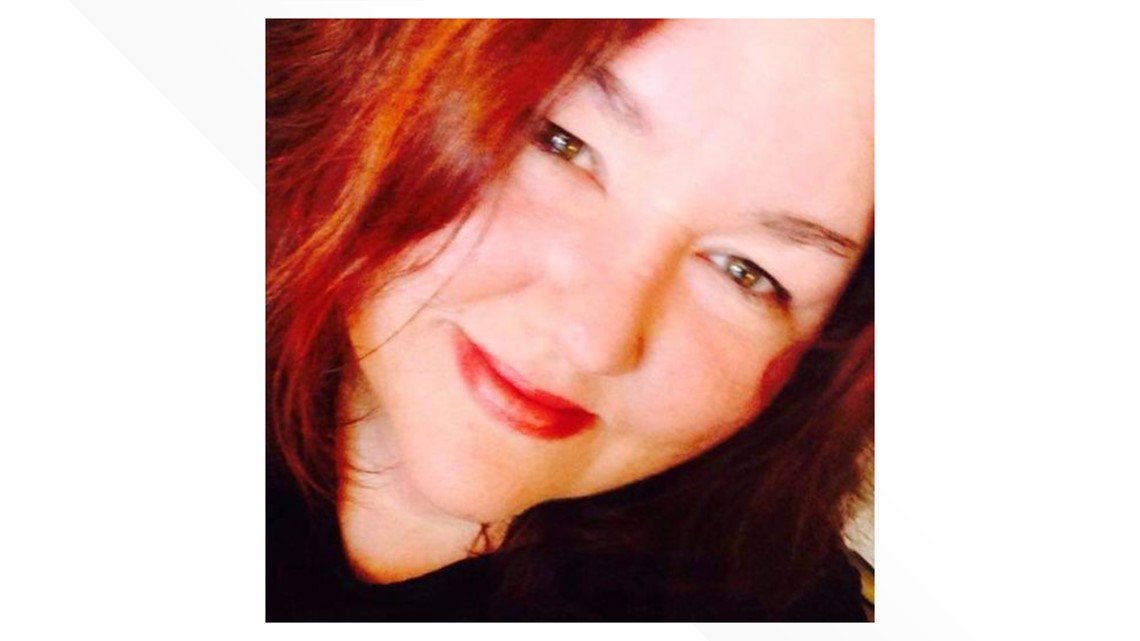 A group of demonstrators was planning a rally and march protesting police violence beginning at Normandale Park in Northeast Portland. According to court documents, a man later identified as Benjamin Smith confronted the demonstrators and demanded they leave. Smith became aggressive and began firing into the crowd, killing Knightly and hitting three others. A demonstrator returned fire, hitting Smith. Police credited the person who returned fire with ending the shooting.
Friends said Knightly, who went by June, frequently attended marches and would often provide security or direct traffic. Knightly leaves behind a wife, an adult son and a community that her friends said treasured her.
Status: Benjamin Smith, 43, is facing nine charges, including murder, attempted murder and assault.
19. Adau G. Duop, 25

According to Portland police, Adau G. Duop was in a vehicle with her family when someone fired multiple shots into the car at Southeast 128th and Foster. Her fiancé was seriously injured but survived. The couple's 1-year-old, who was shot in the leg, and 5-year-old, who was shot in the arm, have been released from the hospital.
Status: No arrests reported.
20. Jacob Dreyer, 38

On Feb. 26 at around 7:15 p.m., officers found 38-year-old Jacob T. Dreyer of Vancouver dead after they responded to reports of a shooting in a parking garage at Northeast 2nd Avenue and Holladay Street in the Lloyd District.
Dreyer's niece, Savannah Hall, said her uncle was an avid snowboarder and a car enthusiast who loved working on European cars.
Status: Lona-Akoni Hudson, 28, was taken into custody in Portland by the U.S. Marshals, Vancouver Police Department and Southwest Regional SWAT. He faces charges of second-degree murder and unlawful use of a weapon.
21. Rey "Kevin" Arras-Rios, 28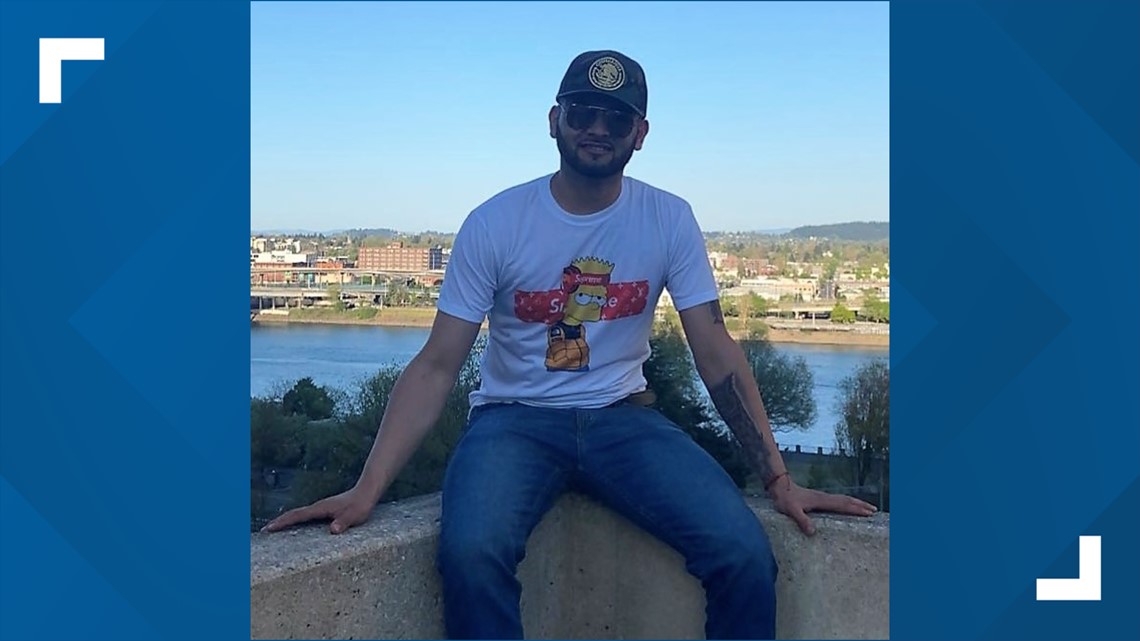 Police responded to reports of shots fired in the parking lot of an apartment complex on Northeast 103rd Avenue in the Parkrose neighborhood. Officers found Arras-Rios with gunshot wounds. Despite emergency medical efforts, Arras-Rios died at the hospital.
Status: The suspect remained at the scene, according to police. PPB did not specify if anyone was arrested.
March
:
22. Mark Johnson, 55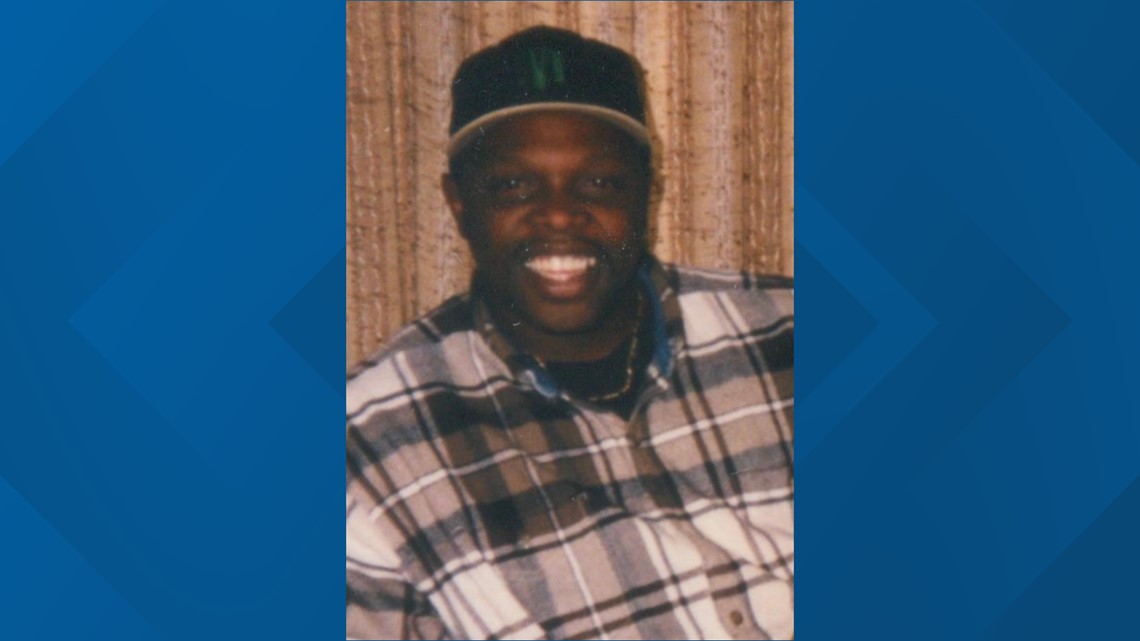 Johnson was shot and killed just after noon on March 1 near Dawson Park in the Eliot neighborhood of North Portland.
The shooting happened less than a year after another homicide at the park, also during the daytime.
Status: Joseph Banks, 49, is charged with murder for Johnson's death. Banks is also accused of shooting two people in the same neighborhood the day before; both victims survived.
23. Michael Fitch, 40

Fitch was found shot to death on a Buckman sidewalk the morning of March 20, along Southeast Washington Street.
Status: Portland police said that the suspect left the scene before officers arrived, and no arrests were immediately made in the case. It remains under investigation.
24. Shaani Mohamed, 39

Shaani Mohamed, a Somali refugee and father of eight children, was shot and killed while driving for Uber on March 27, near Northeast 82nd and Northeast Milton. Mohamed is the fourth person shot and killed near that intersection in the last eight months.
"No one thought about someone who ran away from Somalia with his family because of the certain violence to be dying on the streets of Portland," said Musse Olol, a friend of Mohamed.
25. Zachary Joel Harris, 30

Harris was found shot under Northeast Cesar E Chavez Boulevard near Halsey Street on March 16, and was taken to a hospital for treatment.
He survived for several days, but police announced on March 29 that he had died from his injuries.
Status: The shooting investigation became a homicide investigation when Harris died. The investigation is still ongoing, and police have not announced any suspects.
April
:
26. Amara Marluke, 19

Amara Marluke was found dead on the Portland State University campus, where she was a student, in the early morning hours of April 4. The 19-year-old music major was described as an artist and activist, and a shining star on campus.
"She was an executive at the Black Students' Union, and she really wanted to fight genuinely for racial equity, for more inclusion, for more diversity. She was dedicated to the cause," said Bright Alozie, a professor of Black Studies at PSU. "She didn't just practice what she believed in — she lived by it."
A fellow PSU student is charged in her murder.
Status: Keenan Harpole, 20, was arrested and charged with second-degree murder and unlawful use of a weapon.
27. Jennifer Drain, 33
Jennifer Drain was shot near West Burnside and Northwest 6th Avenue just after 10 p.m. on Thursday, April 7. Portland Police said officers attempted first aid on Drain until paramedics arrived, but she did not survive.
28. Fars Gebrehiwot, 33

Fars Gebrehiwot was shot in the neck under the Burnside Bridge just before noon on Friday, April 8.
A witness running nearby said he heard a loud bang and saw a man in a ski mask run away from the scene before he spotted the victim bleeding profusely. Paramedics arrived and took him to the hospital by ambulance, but Gebrehiwot died at the hospital.
Status: Rizo Eonte Lucas, 18, is charged with second-degree murder and unlawful use of a weapon.
29. Gabrielle Dozhier, 22

Dozhier and another woman were shot near Southwest Clay Street and Southwest 12th Avenue in downtown Portland on the morning of April 10. While the other woman was wounded and survived, Dozhier died in the hospital.
Status: The suspect in the shooting, Kirk Clarence Mickels, was taken into custody later that same day and identified publicly on April 12.
30. Robert Chambers, 59
Police responded to a report of a shooting near North Cook Street and Gantenbein Avenue, where they found Chambers suffering from a gunshot wound. He was taken to the hospital, where he died from his injury.
Status: Police haven't released any suspect information and no arrests have been made.
31. La'Marcus Brazile
Four teenagers were shot near Southeast 162nd Avenue and Stark Street on the night of Sunday, April 17, leaving one dead and three injured. The boy who died was identified as 17-year-old La'Marcus Brazile. Police did not identify the other teens who were shot and survived. The David Douglas School District said two of the teens, including the boy who died, attended schools in their district.
Status: Police have not indicated if there are any suspects in the shooting.
32. Jeremy Gurtner, 44
Late March - early April, 2022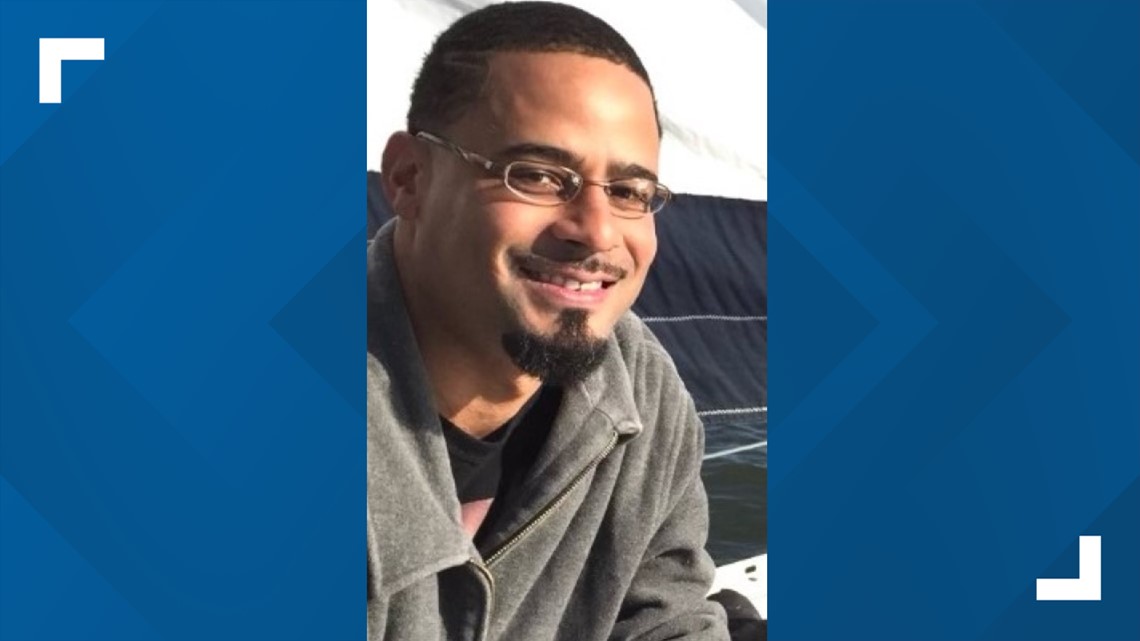 Gurtner's body was discovered in Columbia River Slough near I-205 on April 8. Detectives estimated that he'd been dead for anywhere between four days and two weeks. He had not been reported missing.
An autopsy performed by the medical examiner's office concluded that he'd died of homicidal violence, with few other details released in initial statements from investigators.
Status: Crime Stoppers of Oregon has offered a $2,500 reward for information that leads to an arrest in connection with Gurtner's death or any other victim of an unsolved homicide. Investigators have not indicated that there are any suspects in Gurtner's killing.
33. Jose Monroy Castaneda, 52

Officers responded at 1:12 a.m. to reports of a shooting and found 52-year-old Jose Castaneda shot near the intersection of Southeast 136th Avenue and Powell Boulevard. Medical crews arrived and attempted lifesaving measures, but Castaneda died of his injuries.
34. Nycole Griffin, 30

Griffin was hit in a shooting near Southeast 9th Avenue and Southeast Ash Street early on a Sunday morning. According to Portland police, Griffin's friends managed to get him into a car and take him to the hospital, but he was pronounced dead.
Status: No suspects have been publicly linked to Griffin's case, nor has there been any indication of motive.
35. Morgan "Max" Victor, 30

Police found Victor's body in an apartment in the 2800 block of Southeast Division in the early morning hours of Wednesday, May 4. He'd been shot to death. The suspect or suspects had left the scene by the time officers arrived.
Status: On May 11, law enforcement arrested 33-year-old Nathaniel Freeman in connection with Victor's death. Freeman has been charged with murder in the second-degree with a firearm, unlawful use of a weapon with a firearm and felon in possession of a firearm.
36. Clyde K. Hunt, 19

Hunt was found with serious head injuries in the parking lot of a motel on Northeast 82nd the night of April 7, the victim of an apparent assault. While he was taken to the hospital for treatment, he died weeks later from his injuries.
Status: On the same day that Portland police announced Hunt's death, they announced that a suspect in his murder had been taken into custody. Jacauree T. Walker, 25, was charged with second-degree murder and two counts of first-degree assault.
37. Ash Smith, 31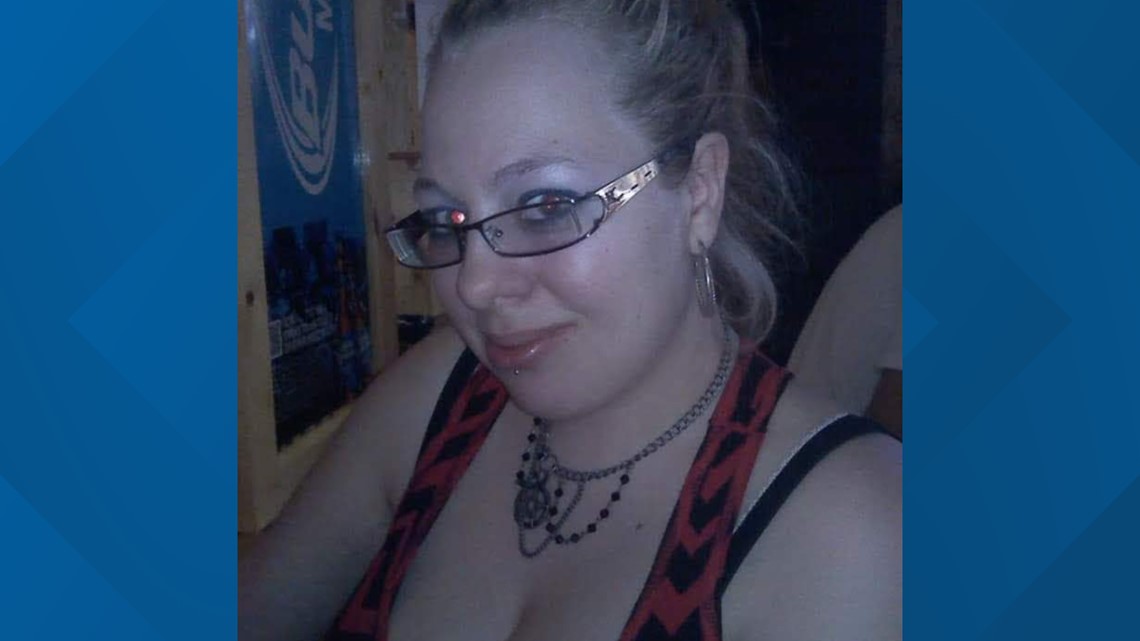 Smith was attending a drum circle on the Eastbank Esplanade at Southeast Salmon Street on the night of May 8. The event was ending and people were preparing to leave when Smith was shot from behind and killed. The shooter walked away from the scene after a brief confrontation with several witnesses.
Status: Police arrested 25-year-old Wyatt Storm Belcher soon after the shooting. Multiple witnesses provided descriptions that matched Belcher's clothing that night, according to the Portland Police Bureau. There has been no indication of the motive for the shooting.
38. Charles Edwards, 62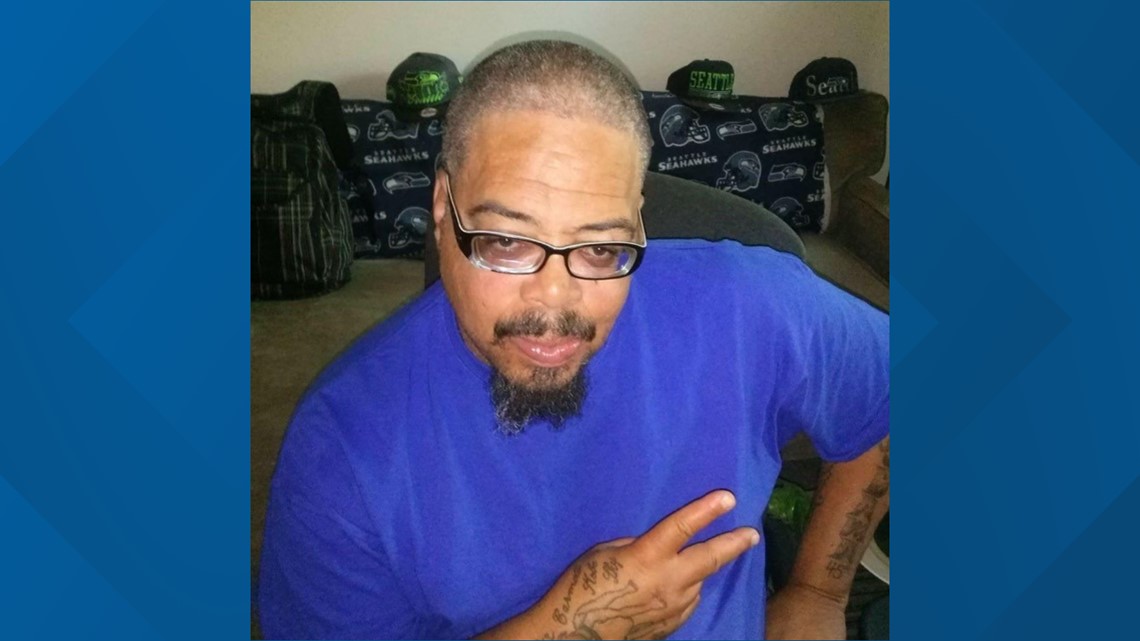 Investigators have provided few details about Edwards' death. According to the Portland Police Bureau (PPB), officers responded to a home near the corner of North Columbia Boulevard and North Banks Street to find a man, later identified as Edwards, dead at the scene. He'd been shot to death.
Status: Police have not released any details about potential suspects in the case, saying only that it is "still an active investigation." There were numerous shootings in Portland within the same 24-hour period as Edwards' death, including one that happened just blocks away.
39. Vincent Timothy, 42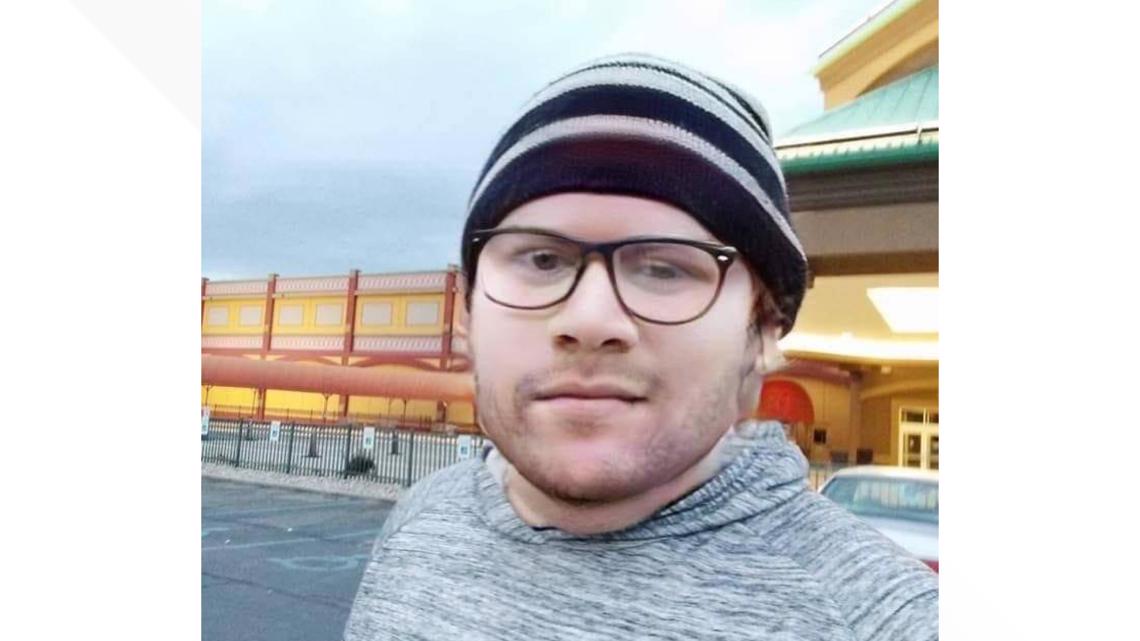 Just after 9 p.m. on Monday, June 6, Timothy was walking by the entrance to the Eastport Plaza shopping center on Southeast 82nd when a driver sped forward and hit him, leaving him dead at the scene. According to Portland police, the driver did this purposely.
Status: The driver, identified as 40-year-old Frederick Deatric Moore, was arrested the next morning. He's been charged with second-degree murder, in addition to other charges related to the alleged hit-and-run.
40. Geavauntae Sherman, 22

Sherman was with family on Monday, June 20, as they celebrated a birthday at Raymond Park. According to family members, part of their group got in an argument with another group over a swing. Sherman stepped in to de-escalate the situation, the family members said, when someone from the other group shot him. He died on the way to the hospital.
Status: Though Sherman's family witnessed the shooting, Portland police have not said anything about potential suspects.