PORTLAND, Ore. — Keanon Lowe, the man who tackled an 18-year-old student who showed up to Parkrose High School armed with a shotgun on Friday, said he had no choice but to act.
The scary situation unfolded shortly before noon on Friday. Officers responded to the school at 11:48 a.m.
No one was injured and students were reunited with parents.
The confrontation between the armed student and Lowe, who is a football coach, track and field coach and security guard at the Northeast Portland school, occurred inside the school after the student entered a classroom. Police initially said the encounter happened near the school's tennis courts. Police recovered a gun at the scene. Police have not said whether shots were fired.
In a series of tweets Saturday afternoon, Lowe said he's happy no one was hurt and is determined to be part of the solution to stop gun violence at schools.
"When I signed up to be a Security Guard, Football and Track & Field Coach for Parkrose High School, I did so to guide and coach young people whose shoes I had once been in. I had no idea, that I would one day have to put my life on the line like I did yesterday for my students.
"When confronted with the test the universe presented me with, I didn't see any other choice but to act. Thank God, I passed. I've spent the last 24 hours being more appreciative of my family and realizing we have a serious problem.
"I'm blessed to be alive and extremely happy that the students are safe. I'm not sure what's next, I haven't had the time to really think about it. But I am sure I want to be a part of the solution to school gun violence. Thank you @PortlandPolice for your help #ParkroseHighSchool."
Student Sisi Fuapau said he saw Lowe take the armed student to the ground.
"It was crazy seeing him. He was a wide receiver for the Ducks. I didn't know he could tackle like that. It was crazy," Fuapau said.
Police on Saturday identified the student as 18-year-old Angel Granados Dias. A parent told The Oregonian students said Dias intended to use the gun to harm himself.
Photos: Police, parents respond to Parkrose High School
Lowe took over as the school's football coach last year. He led a team that was on a 23-game losing streak before he arrived to the 5A playoffs in his first season.
Lowe was a receiver for the Oregon Ducks from 2011-2014 seasons. He was part of the team that reached the 2015 national championship game. In four seasons, Lowe had 68 receptions and 11 touchdowns. He was a beloved teammate who was noted for his leadership.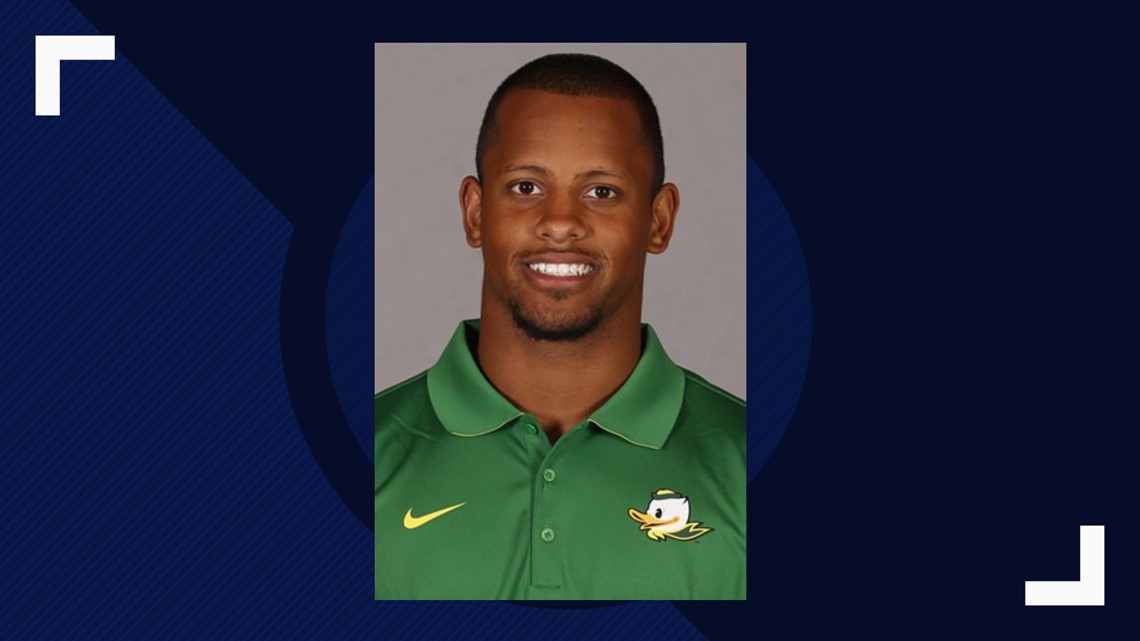 Before attending the University of Oregon, Lowe was a star player at Jesuit High School.
When word of Lowe's courageous actions spread, many in the Portland community, and beyond, commended Lowe and hailed him as a hero.