"I don't know if it was real or if it was a toy, but in the moment, you get scared," Diaz said.
Surveillance video of the Tuesday evening holdup shows Diaz stayed calm despite the alarming nature of the incident.
He said one of the men ordered him to empty the till while the second man, the one with a gun, stood watch off to the side. Diaz said he gave the men upwards of $600 in cash and an iPhone before they took off running down the dark street.
"That's life," he said. "Everywhere it happens."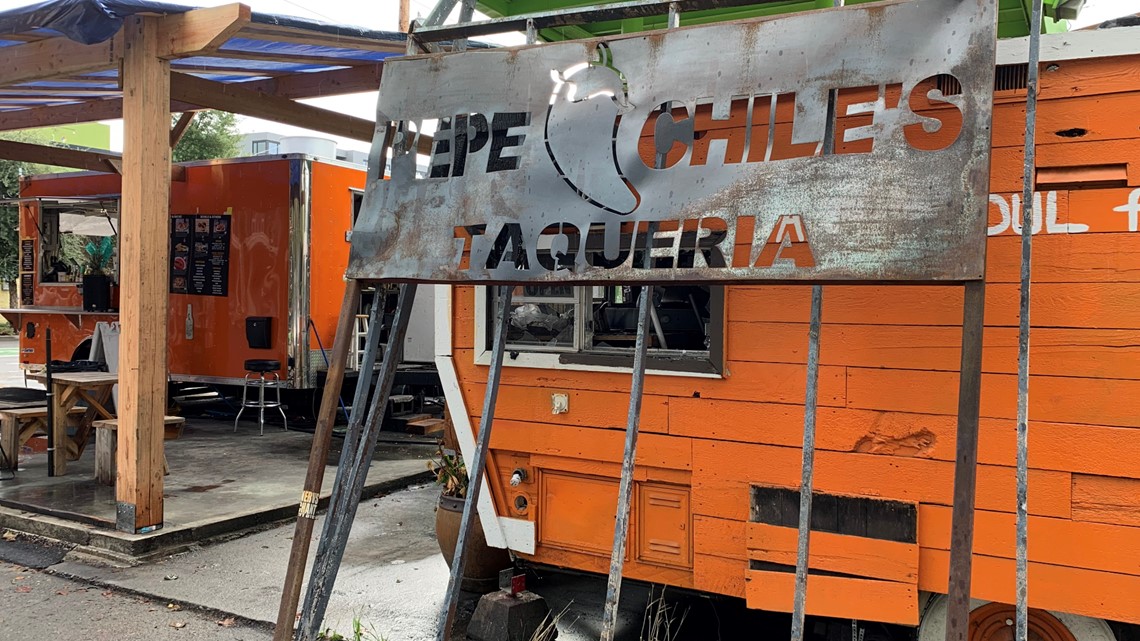 Diaz said the incident is another example of how he and his fellow food cart owners have needed to be resilient in recent weeks.
In early September, a fire destroyed a second Pepe Chile food cart on North Vancouver. Owner Julio Mendoza managed to re-open, but only days later, he had hundreds, if not thousands, of dollars worth of tools stolen in an overnight break-in.
"I get angry and stressed and frustrated but let's wait for the next one," Mendoza said. "It's coming. What can we do? Nothing."
As it turned out, the next one was the Pepe Chile food cart on North Williams. Mendoza and Diaz said they hope police can track down the suspects, but they aren't holding their breath.
"They wear the face mask, the hat, hardly saw his eyes," Diaz said. "I don't know if they can recognize him."
Anyone with information about the robbery is urged to contact the Portland Police Bureau.