GRESHAM, Ore — Editor's note: This story contains graphic descriptions of violence and injuries that may be disturbing to some readers.
Police arrested a suspect accused of violently attacking and seriously injuring an older man at a TriMet MAX station platform early Tuesday morning.

Around 2:18 a.m., dispatch learned that two men were involved in an altercation on the Cleveland Avenue MAX station platform near Northeast Cleveland Avenue and Northeast 8th Street, according to a spokesperson for Gresham police. The initial call came in as a possible stabbing.
When officers arrived, they found the suspect still on top of the 78-year-old victim. Gresham police said that the suspect was biting the victim, and had chewed off the victim's ear and part of his face to the point that his skull was visible.
Officers took the suspect into custody and called for paramedics to help the victim.
The victim was taken to the hospital in stable condition. Gresham police have not publicly identified him.
Detectives reported that the suspect initially gave his name as "El Baker," and he was booked into jail under that name while investigators tried to figure out his real identity. Using fingerprint comparison, Multnomah County jail staff later identified the man as 25-year-old Koryn Kraemer, a recent transplant to Portland from Georgia.
Kraemer was booked on a second-degree assault charge. As of about 2 p.m. Tuesday, that charge appeared in Oregon's online court system under the pseudonym, El Baker. There was no history of criminal charges in Oregon for the name Koryn Kraemer.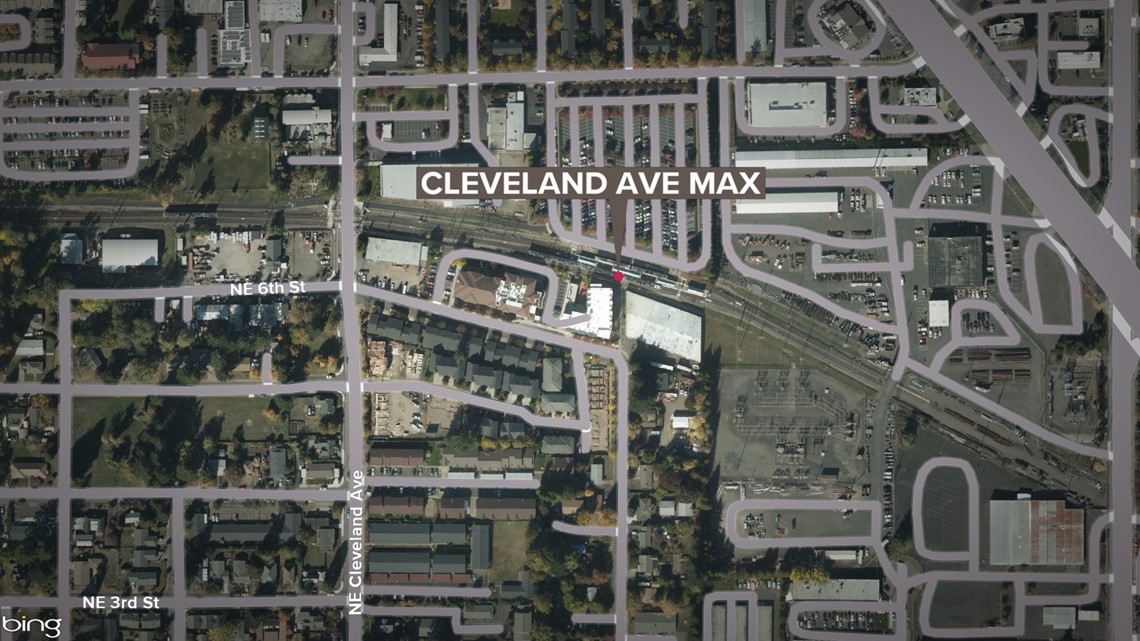 "Investigators are looking into whether drugs played a factor in the suspect's actions, but we're not sure at this time," said Jarom Sweazey with Gresham police.
Sweazey was not able to confirm whether the two men know each other. Gresham police have not released any further details about what led up to the attack.
"I don't think I'm going to come down here anymore. That's kind of scary," said Jayden Adach, who rides TriMet.
TriMet released the following statement:
TriMet values the safety of our employees and riders above all. It's upsetting to learn that someone was hurt by another person at the Cleveland Ave MAX Station early this morning. The MAX Blue Line was not in service at the time, and it's unclear if the people involved were using the transit system at the time of the incident. We are not commenting on this case, as it is in the very early stages of the investigation. Gresham Police is the lead and may have additional information.

What happens in the community will at times happen on or near the transit system. As we work to provide safety system-wide, across our 533 square-mile service district stretching across three counties, we also look to our partners for help addressing larger safety and community issues. Transit Police, which is led by Multnomah County Sheriff's Office, work closely with other local law enforcement to investigate criminal activity that spills over onto the transit system and may have more.
TriMet tweeted just after 4:30 a.m. that the MAX Blue Line was disrupted due to police activity at Cleveland Avenue. The MAX line resumed regular service about an hour later around 5:30 a.m.
Safety on public transportation
The attack Tuesday morning comes less than a week after a woman allegedly pushed a 3-year-old onto the MAX train tracks at the Gateway Transit Center in Portland's Woodland Park neighborhood. The girl landed face first and suffered minor injuries to her forehead, according to a Port of Portland officer. Police arrested the woman and she faces numerous in the random attack.
That was one of multiple notable incidents that resulted in someone getting injured either at a TriMet MAX station or on a MAX train in 2022.
On May 23, Portland police arrested a man they said held two people hostage on a MAX train with a knife and a barbecue skewer at the Mount Hood Avenue station. Less than 24 hours before the attack, police said they took the suspect to a hospital after he allegedly had a physical altercation with officers during an "apparent mental health crisis." The suspect was held overnight but released the following morning.