GRESHAM, Ore. — A wanted man is now in custody after a police standoff that played out in the backyard of a Gresham home, according to Gresham police.
Thomas Justin Gutz, 47, surrendered to authorities when he walked out of a small building behind a house on Northeast 36th Court near Hogan Drive, said officers on scene who spoke to KGW just after 6 p.m.
The man was wanted by a U.S. Marshal's Task Force on weapons charges. Authorities tried to serve a warrant to him, and found him in the backyard of the home. Police said he had barricaded himself in a small building in the backyard. At one point, officers heard the suspect fire multiple shots from inside.
No officers were hurt, they said.
KGW spoke to the residents of the home. They said the building in their backyard is a tiny house they rent out to Gutz. He had been living there a little over a month, according to the residents, and they were not aware of his record.
"From what the cops were saying, I think his girlfriend told on him where he was," one of the residents said. "He had a big blow-out in Vancouver at his girlfriend's house, she told them [police] that he lived with us so they came to collect on the warrant."
Roughly 50 Gresham police officers, Multnomah County Sheriff's deputies and crisis negotiators lined nearby streets on Wednesday afternoon.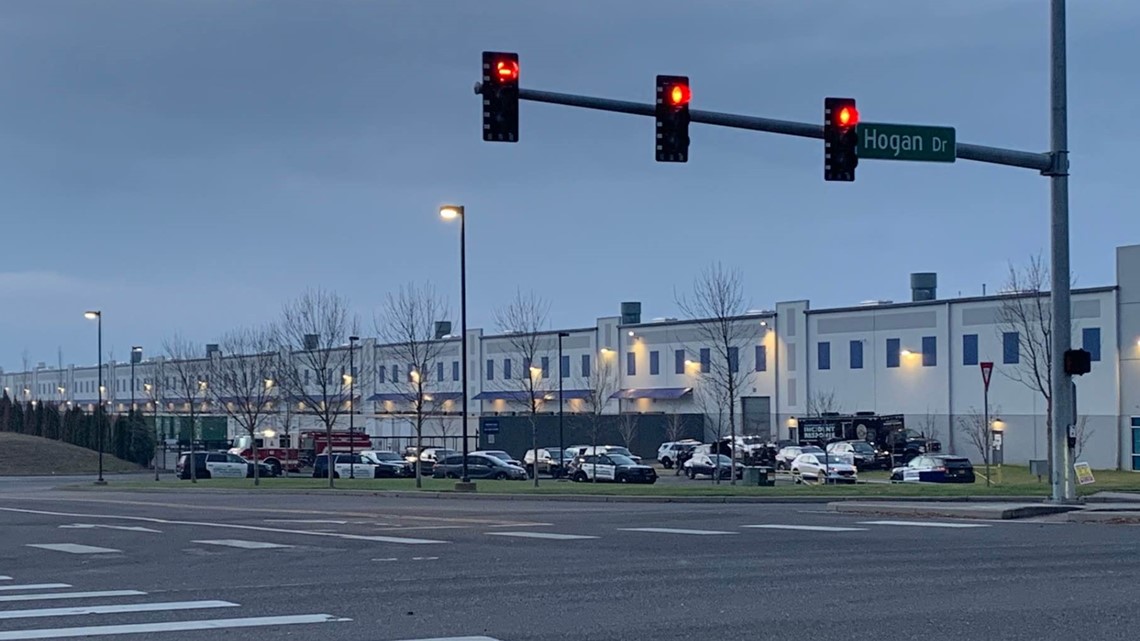 "Because of his record, they really pulled out all the stops, I mean this is way too much," the resident said.