PORTLAND, Ore. — Since 1970, Camp Rosenbaum has been so much more than a summer camp for Portland-area kids.
"We take anywhere between 175 to 200 9-to 11-year-old boys and girls from all over Oregon and Southwest Washington," said Mike Rowe, a board member of the Rosenbaum Fund. "This year, would have actually been our 50th anniversary of camp."
The camp was created by the late Brigadier General Fred Rosenbaum, who escaped the Holocaust and moved to Oregon. He then enlisted in the Air National Guard and eventually became the director of the housing authority. Mr. Rosenbaum saw firsthand the need to reach underserved kids in low income areas.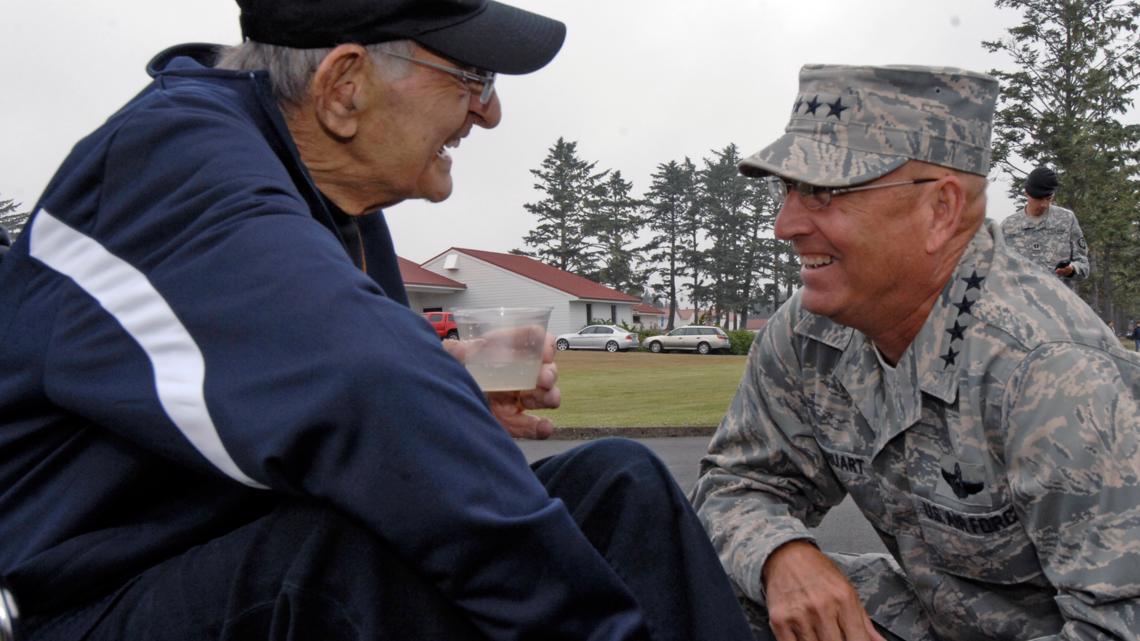 "We spend that week loving on these kids and trying to instill Fred's values in regards to how important education is and staying away from gangs," said Rowe, also a Beaverton Police officer. He has been a volunteer camp counselor for 13 years. "We get to spend an entire week with these kids and they have no idea that we are police… but that last day all law enforcement we go out, we change into our uniforms and we come in, and it's just so beautiful how it blows these kids' minds that they just spent a week with police officers."
It's a great way for kids to get a positive first impression from law enforcement. But this year, COVID-19 has put a squeeze on plans, so camp volunteers are getting creative with a new project: Operation Lemonade.
"We came up with making lemonade out of lemons," Rowe said. "We spend the entire year, looking forward to being at camp with the kids and so we wanted to do what we can to bring camp to them."
Backpacks will be delivered to campers, full of things that will give them the feeling of camp in their home. Footballs, craft materials, journals, science experiments and more - activities families can do together.
"Trying to just engage them and keep them connected and understand that there are a lot of people out there, a lot of strangers that they have never met that care about them," Rowe said.
For now, the goal is to send backpacks to a thousand kids, about five times the amount of kids that come to Camp Rosenbaum in the summer. Rowe hopes they can top that number, estimating 2,500-2,800 youth in our area live in low-income housing.
"It breaks my heart," Rowe said. "Talking to the other staff it breaks their heart as well that we're not going to be able to be there with the kids. But that's why we're going to do as much as we can with Operation Lemonade to show these kids that they're loved and they're cared for, and we'll just have to do our 50th anniversary next year."
For information on Camp Rosenbaum or to give to Operation Lemonade, visit their web site.