PORTLAND, Oregon — When area schools closed for the year, it left many students without that typical closure that comes with the academic home stretch.
For Roosevelt High School juniors Miguel O'Loughlin and Terren Gurule, an incomplete year is not going to define their summer. A while back, they both started the Community Betterment via Engineering and Technology (CBET) club at Roosevelt.
"We had some other projects that we were working on, but when the whole coronavirus thing hit, we knew we had to switch gears and start focusing on something we could really help our community during this health crisis," said Terren.
Out of class, but full of ideas, the two, along with about a dozen volunteers and the Roosevelt Key Club, wanted to provide some relief for their North Portland neighbors.
"What we settled on was creating a delivery service so that those that are elderly or immunocompromised can still get their groceries," said Terren. "We deliver them completely free."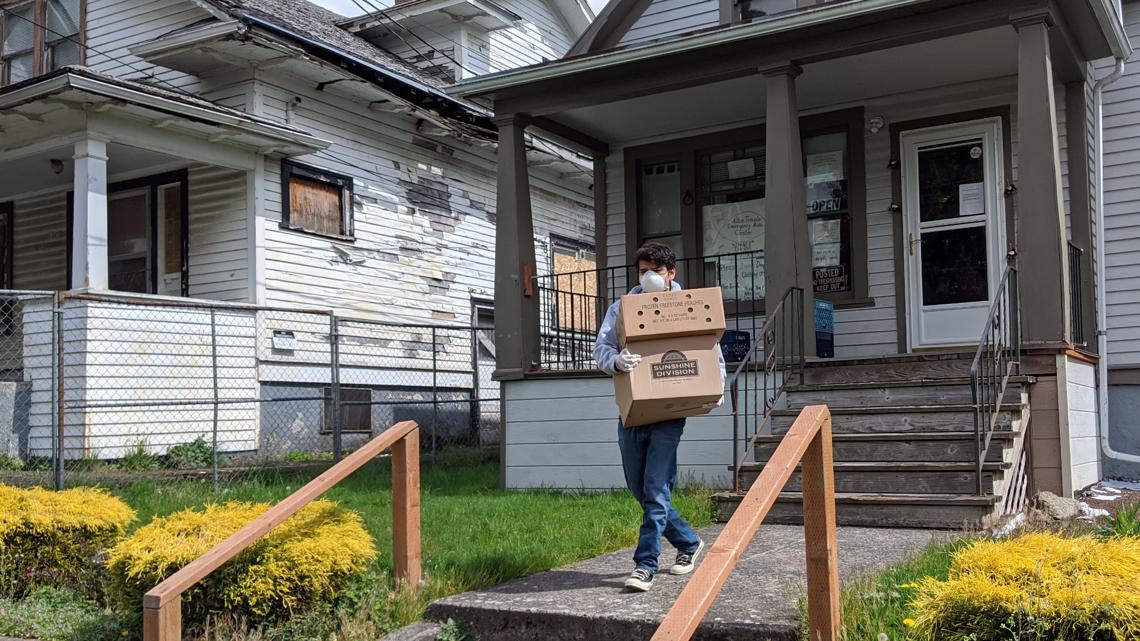 The service is intended for people over the age of 60 or those with underlying medical conditions.
The way it works is a customer calls the number they have set up, they take your order, go shop and deliver it to your door. It's important to note that the delivery service is free, but you still pay for the groceries.
"To see that there were people not being taken care of in those areas, even if I haven't met them personally, they've, I'm sure, benefited me in some way," said Miguel. It's a small way for them to give back, and they hope their effort grows, so they're calling on their peers to step up as well. "You have all this free time on your hands. If you'd like to give back, now is the perfect opportunity for that."
For now, they're only serving St. John's, Cathedral Park, Portsmouth, Kenton, University Park, Arbor Lodge and Overlook in North Portland. The phone line is open seven days a week from 8:00 a.m. to 6:00 p.m. The number to call is (503) 360-0058. The group asks for you to allow 1-3 days for delivery.
"We'll continue running this as long as there's a need in our community and after that need sort of diminishes, our club will continue to explore other ways we can help our community," Terren said.