PORTLAND, Ore. — What started out as a way for people to reconnect with their community during the COVID-19 pandemic, has become a weekly event at Oaks Park in Southeast Portland. Let's Dance is a dance event held every Thursday at the park, and the best part — it's free.
"Dance is about creating opportunities, friendships, endorphins, moving and being out, and in Portland it's not exactly sunny all the time, and so the vitamin D is missing a little bit," said Brad Eaton, founder of Let's Dance.
Let's Dance began in September 2021, during the height of the pandemic. The goal was simple: give people a chance to reconnect with their community, get some exercise and make new friends.
"This is our opportunity to really reach out to the community and provide good positive experience and a great learning environment and a new culture of friends to really make something magical happen every week," said Eaton.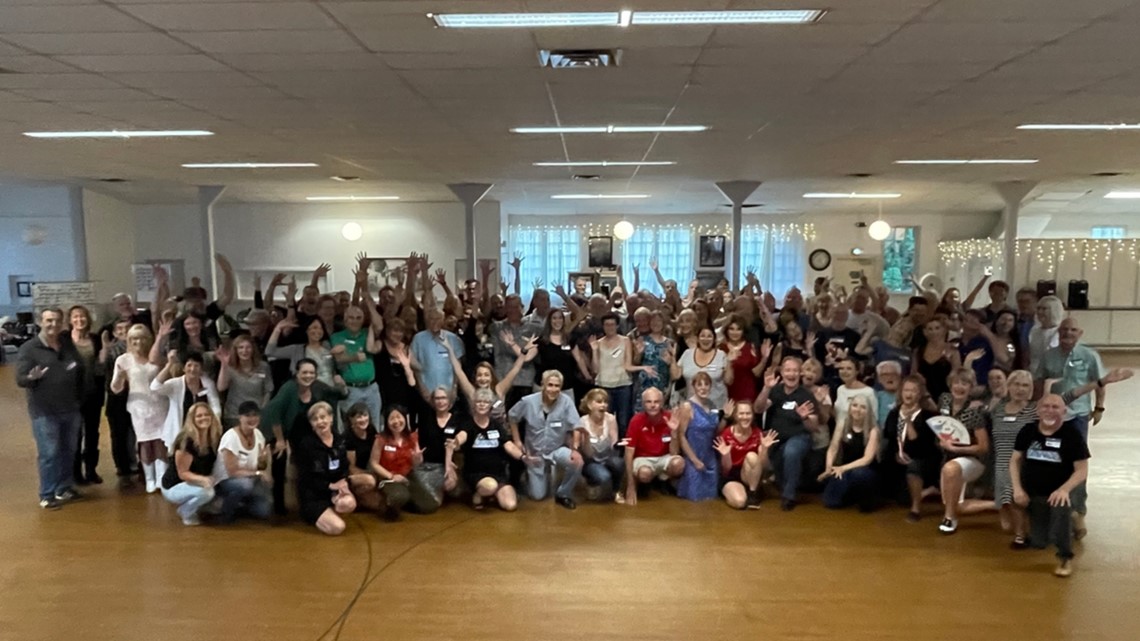 The event started out with only nine people in attendance, and has now grown to as much as 220 people in one week. On average 30 new people, who have never come in and dance before, are coming in every week, said Eaton.
"It's community, I mean you will not meet a more eclectic group of people than dancers. We have everybody, we love everybody," said Philip Lemon, a current dance student. "Some places you go it's expensive to learn to dance. I mean you have world class instructors that are teaching you for free."
All level of dancers have attended a Let's Dance event. From intermediate and competitive level dancers, to anyone who doesn't know anything about dance. Let's Dance aims at being inclusive. They offer non-dancers an opportunity to join their dance community. And also want to connect with local dancers — all at no cost.
"We want people to feel very comfortable so that they can do this thing that is a really stressful thing. To be close to somebody that you don't know and to have to show some skills. Very stressful, very embarrassing, a lot of high anxiety," said Robin Robinson, a dance instructor with Let's Dance.
Each month they focus on a different style of dance. This month, they are teaching the hustle (disco dance) and in February they'll be teaching the cha-cha-cha. The lessons are free but there is a $3 parking charge at Oaks Park.
"We are so excited, because passing on the blessing of dance is the biggest gift we can give to the community," said Eaton.