PORTLAND, Ore. — Portland's Trap Kitchen and Sloy, Dahl & Holst, an investment house, teamed up to prepare early Thanksgiving meals to feed the community on Wednesday afternoon in Northwest Portland.
Trap Kitchen used whatever was leftover from their "Holiday Turkey" event on Sunday, where they gave away free turkeys and holiday essentials to those in need.
"It's a nice warm meal and by the grace of god I'm here," said Kelli Pfortmiller as she enjoyed her early Thanksgiving meal. "It wasn't planned at all. I didn't know it was happening."
The turkey and all of the fixings were prepared by the staff at Trap Kitchen.
"We gave out turkeys and holiday fixings so we gave out macaroni and cheese, mashed potatoes, green beans, holiday pies, and turkeys," said Eddie Bynum the co-owner of Trap Kitchen.
The dozens of turkeys and sides given to those in need over the weekend event still had to be prepared, said Bynum.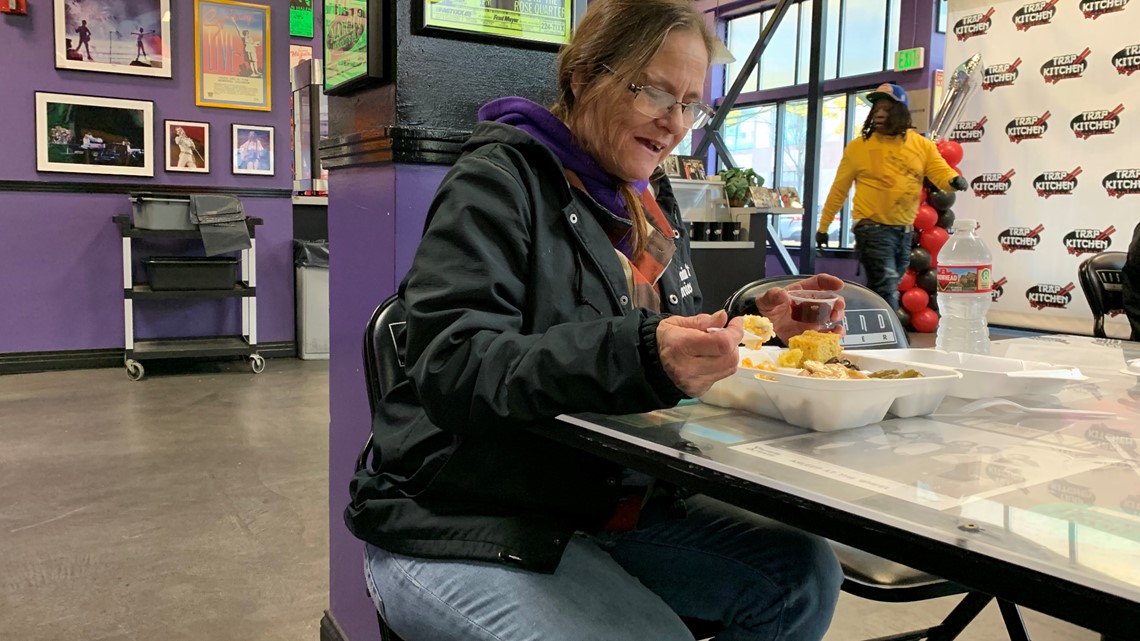 "A lot of people were coming up and weren't able to cook the turkeys so I talked to Unc (Ron Sloy) and I was like, man we should just cook them some meals as well," Bynum said.
And that is what he and his staff at Trap Kitchen did on Wednesday. A long line began to form outside before the doors even opened, and word of the feast spread quickly, allowing people like Pfortmiller to enjoy a warm meal.
It warmed the heart of Ron Sloy a money manager with Sloy, Dahl & Holst, a sponsor of "Feed the Community."
Sloy along with Bynum, made it all possible.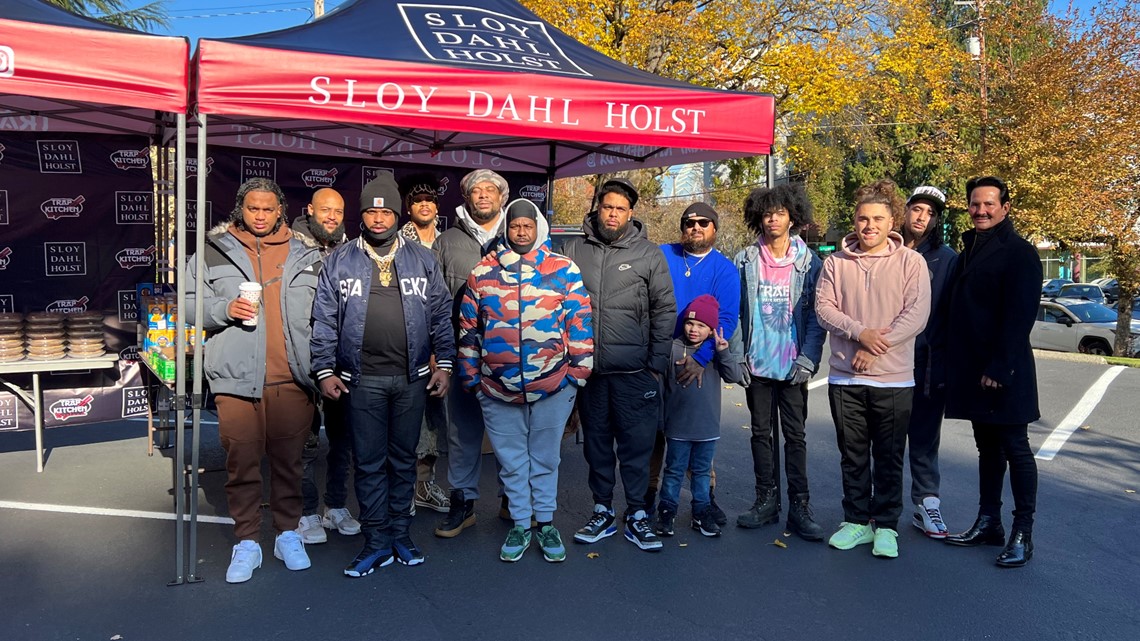 "We've got a line outside," Sloy said. "It's cold and people are hungry so this is going to be a wonderful way to start off a holiday weekend."
Perhaps nobody was more grateful than Pfortmiller.
"It means the world to me," she said. "Good food, good meat."