Expressions in Black
A series of stories that look through the lens of the Black experience in Oregon
Heart & Hustle Productions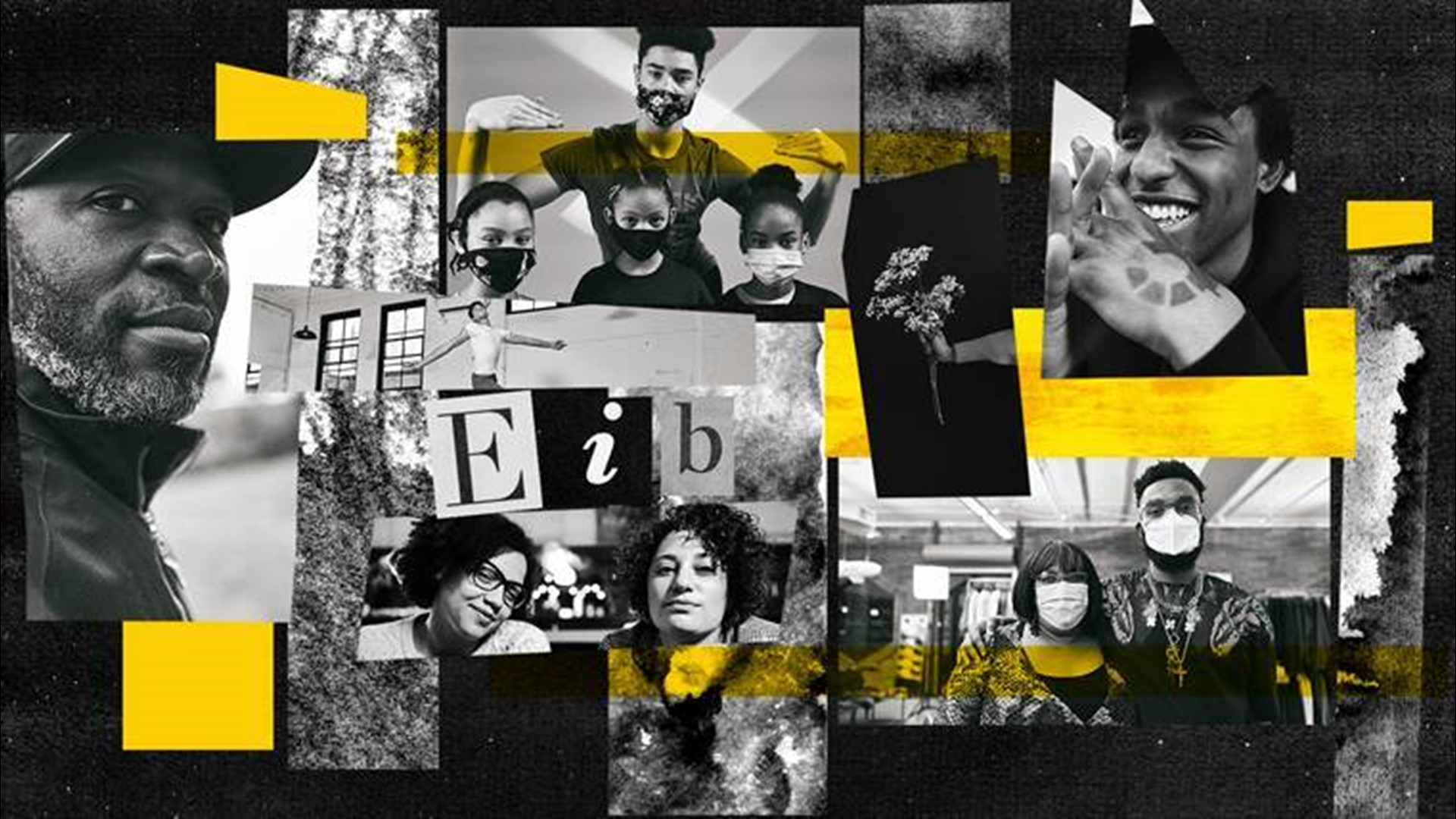 SPONSORED CONTENT: Expressions in Black is a series of authentic segments that deliver real, unfiltered, and intoxicating stories central to the unrestrained expressions of the Black community.
Without conventional parameters, each segment will provide a wide range of viewers with never-before-seen narratives relating to the black experience in Oregon. On most platforms, audiences are exposed to the Black community through a limited lens.
Expressions in Black is produced from a conceptual perspective, delivering thought-provoking and positive content that features the side of the Black experience that will enlighten people and inspire them to change their views about Black excellence.
Chapter one
:
Episode 1
Expressions in Black:
Mike Phillips
My name is Mike Phillips. I'm from "MONEY EARNING" Mount Vernon. I've toured with Stevie Wonder, Prince and worked with Michael Jackson. I'm the first non-athlete, to sign with Brand Jordan. The correlation between music and sports; they feed each other. It's important to remember your technique. practice doesn't make perfect, perfect practice makes perfect. If you put the proper things into repetition, it will increase the chances of you doing it right when it's most needed.
It's November 3rd and my Mother would've been 86 years old today, she was born in 1934. This day is important, not just because it's my mother's birthday, but it's election day. How many things that existed in 1934 are still with us today?
I've been looking for a particular horn for 15 years and I finally found it. I'm getting it fixed on my mother's birthday. It's the purple logo edition which is my mother's first name, Violet. It symbolizes a lot. I reflect on this day, thinking about my mother; She had a "roll up your sleeves" mentality and always taught me to look out for opportunities. That mindset lives with me forever.
Images: Mike Phillips | Expressions in Black

The reason why I play sax is none other than to fulfill a mission statement to make people happy and full of joy through the gift of music. Saxophone is an inanimate object, so it's my spirit that gives it energy.
Being a musician, you have to really understand that it's a ministry. Wherever I am, whatever head space that I'm in, when I feel happiness, when I feel joy, the instrument is nothing but a translator of what you're going through, and people will feel it.
To change the pads on this instrument you have to understand what's not working. I think the analogy I can make is, election day is a day that we can change out some pads. If you look at the sax it is a pretty intricate instrument. Every key has a relationship with another key and if you mess one thing up it throws the whole alignment off. That in itself is where America is right now. I think America does have the opportunity to be fixed, but we got to do what that saxophone tech did with my new horn, see what's wrong first. And here we are on November 3rd, we get to choose what will bring America back into alignment.
I see the future as something that if we progress towards love and understanding, it'll be a better place for the generation that comes up next. The patience, the discipline, the understanding of things happening in progressions; where you respect time, you understand the process, and you have discipline sewn in all around it.
I'm Mike Phillips and this is my Expression.
Chapter two
:
Episode 2
Expressions in Black: AJ McCreary
Being light skinned is a different way to move through the world, it's just a different experience period. I wish more people who looked like me would show up like me. We're able to slip into spaces and then hold the door open for our people.
My name is AJ McCreary and I graduated from Benson High School in Northeast Portland. I went to Xavier University in Louisiana. I was a debutant which really helped shape my interest in community service. My background is in marketing and development, and fundraising; And I hated it. I've always wanted to work directly for my community and to be able to live off of it. So during the pandemic, I actually created that job.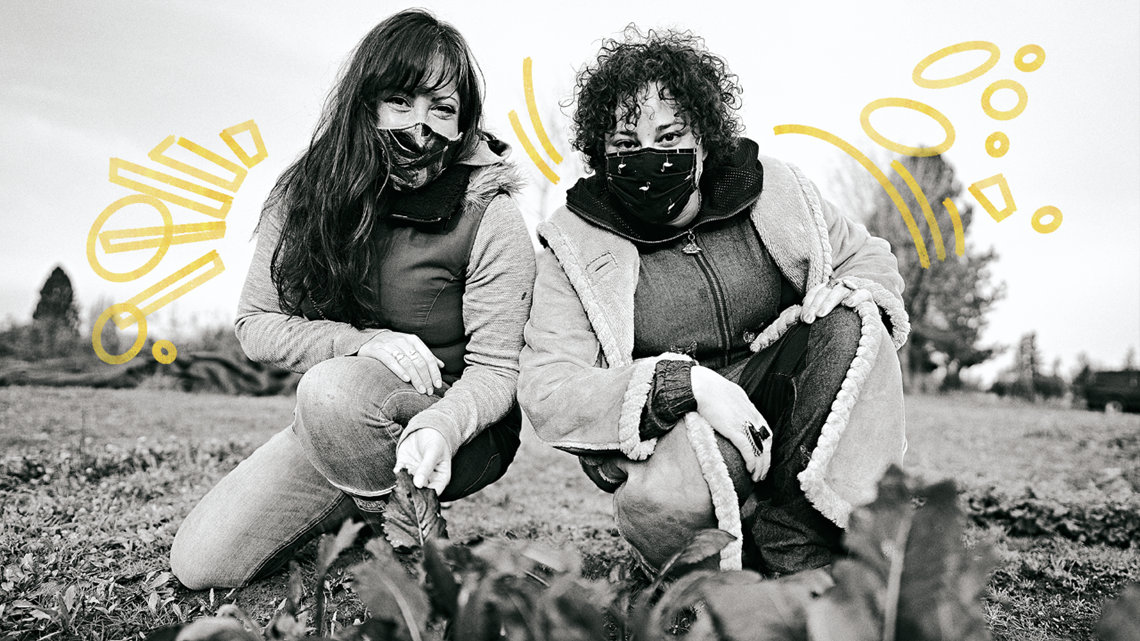 When I think about community I think of a circle. We're raising money for equity, we're actively giving. And the word circle is encompassing all of the things that we are doing. We have a food program where we buy produce from black and brown farmers, then deliver it to black and brown families across the metro area every week. We've started some other little projects including a plant jam, and it's just an ask for white folks to give plants to BIPOC folks. It's just a really beautiful way to create community care, and it's also a way to teach and practice reparations. So we're practicing sharing things that we have with other people, with no strings attached. The idea is, you did it with a plant, now you can do it with some money.
Having the right team has made all of this work possible. We really do care about the families that we serve and we want to serve more families. So when people say our food boxes feel like they are packed with love and care, it's because they are.
Images: AJ McCreary | Expressions in Black

Getting to build with a team of black women, black fems and indigenous women in Portland, Oregon is profound. We're creating community healing, we're creating jobs, we're celebrating. It's the best feeling.
EGC's work really is about creating dignity, care and love, and there's a lot of food programs that happen in our city, state and nationwide that are horrible. They are just expired food, not culturally specific and they do not include the black and brown food purveyors or farmers.