PORTLAND, Ore. — Amy Lavallee was diagnosed with Parkinson's disease six years ago when she was 34 years old.
"I am what they consider a unicorn," Lavallee said. "A rare person, to be a young female with Parkinson's, especially because I have no family history."
Parkinson's disease is a brain disorder that causes uncontrollable movements, such as shaking or stiffness. Men are 40% more likely to have Parkinson's disease than women. Although most people with Parkinson's first develop the disease after age 60, a small percentage of people like Lavallee experience onset before age 50.
"I didn't know if I could go back to work, or how I was going to raise a family with this. Also, it's a degenerative disease that has no cure," said Lavalle, who is also a mother of three.
While medication manages her symptoms, she said basic activities can be a challenge.
"There have been times when I've been in a dressing room trying something on and I'm stuck, physically stuck, my body is not responding," Lavallee said. "I've had to ask a stranger for help. It's very demoralizing when you're 40 years old and you're losing that independence and you know that's the future and that's going to happen."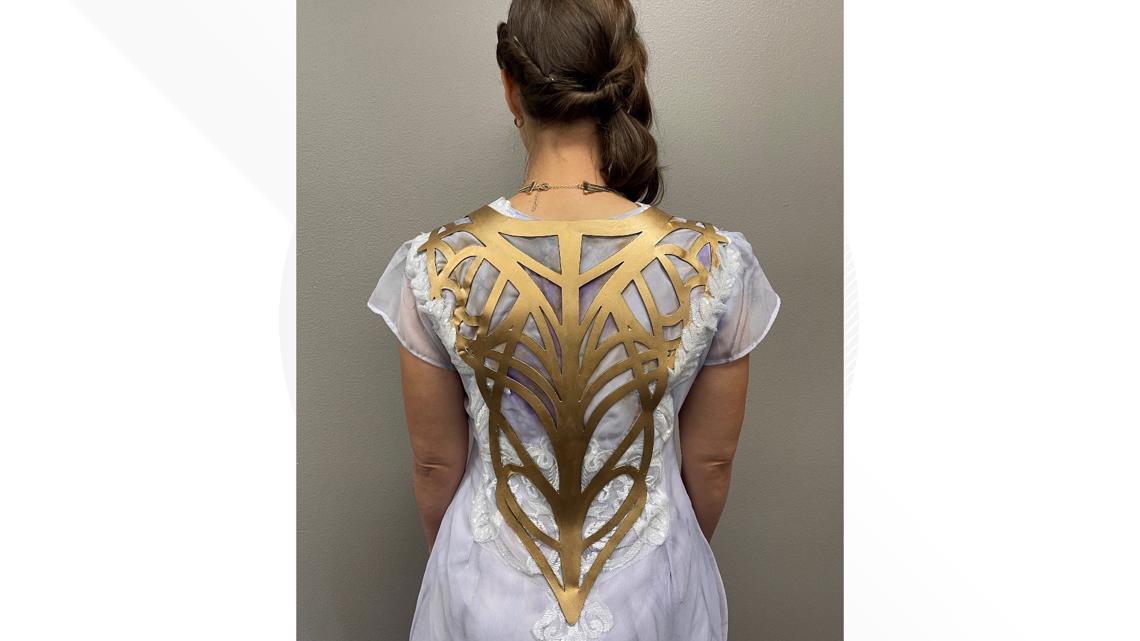 That's why local nonprofit Parkinson's Resources of Oregon partnered with local designers to create accessible designs for people with Parkinson's disease and other movement disorders.
Maria Vieno Edwards with the University of Oregon's Sports Design Master's Program is one of the designers. Lavallee told her about the neck, back and posture issues she had as a result of living with Parkinson's.
Edwards listened and designed a dress with a distinct color pattern, so that if a person has any spills because of the tremor, it blends in.
"It has this back orthotic, kind of like this armor, but reminds her shoulders to row back," said Edwards, describing the garment. The front has fabric fasteners and is magnetic, which Lavallee said made it very easy to slip on.
Lavallee modeled Edwards' design at "Patterned for Parkinson's," an adaptive fashion show that showcased shoes, clothing and accessories for people with movement disorders.
"By allowing yourself to have the ability to put something on easily, to put on beautiful lipstick and fun earrings, you can escape that reality of Parkinson's and just be yourself," she said..