PORTLAND, Ore. — Each week, KGW provides a list of four events you may want to attend in the Portland area over the weekend and a list of four restaurants you may want to try.
Grand Floral Parade
Photos: 2018 Grand Floral Parade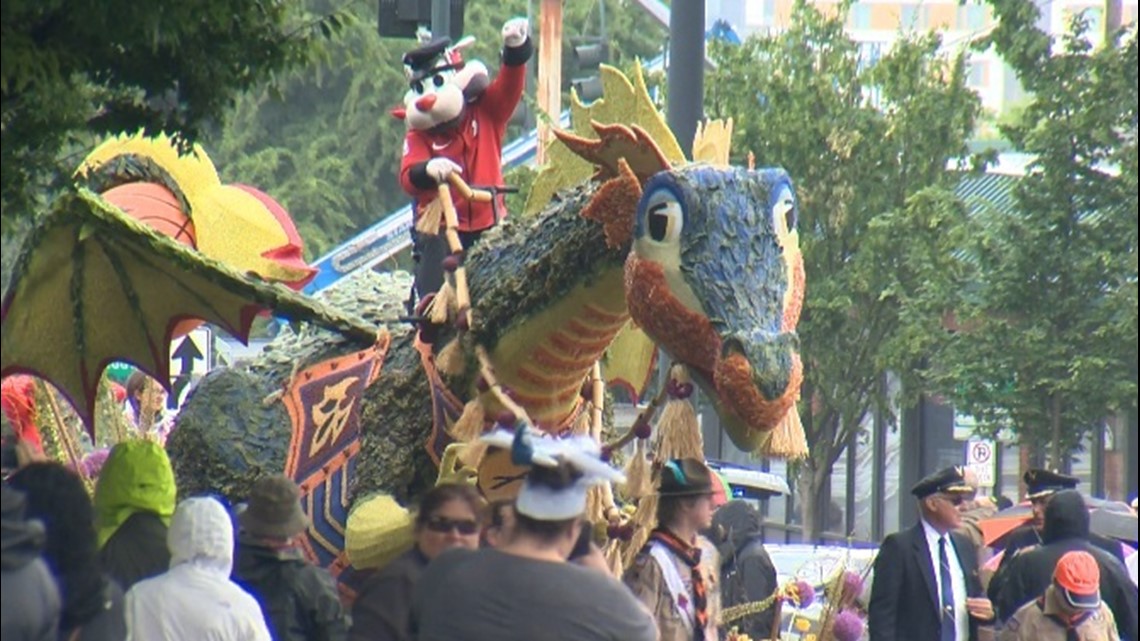 Organizers say hundreds of thousands of people will line the streets of Portland again this weekend for the Grand Floral Parade. The parade begins at 10 a.m. at Veterans Memorial Coliseum and weaves it way through four miles of Portland streets, coming to an end at Lincoln High School. The family-fun event will feature large floats, mini-floats, bands, marching groups, equestrian teams and more.
Click here for more information
CityFair
This will be your last weekend to get to CityFair on the Portland waterfront. There will be live entertainment, plenty of food and ride options, and the ships in town for Fleet Week will be along the waterfront sea wall. Admission is $8 for ages 7 and up.
Click here for more information
Dragon Boat Races
Rose Festival
There will be dragon boat races on the Willamette River all weekend long! The event, which began in 1989, and has become a Rose Festival staple. The races feature four-team heats held every nine minutes. More than 60 different teams from across the world will compete, according to organizers. The event is free to the public.
Click here for more information
Sandcastle Contest
If you're looking to get away from Portland, the most popular event in Cannon Beach is this weekend: the annual Sandcastle Contest. Dozens of professional sand sculpture artists and amateurs will show off their creations. In addition to the contest, there's a 5K fun run/walk, pancake fee, live music on the beach and bonfire.
Click here for more information
Smith Teamaker
Smith Teamaker, a Portland-based teamaker of fine imported teas and craft tea blends, turns 10 this year. In honor of the milestone, they're having complementary tea tastings of their anniversary blend and selling $10 cartons of Smith Tea. Visit Smith Teamaker at 110 SE Washington St or 1626 NW Thurman St.
Culture Restaurant & Social Bar
Culture is a new lounge and restaurant that serves up Mediterranean cuisine and distinctive Middle Eastern-inspired craft cocktails. Culture is also known for their four different varieties of shawarma served via their tableside machines.
Visit Culture at 2422 SE Hawthorne Blvd.
Yonder
Yonder is a casual counter-service restaurant serving up classic rib-sticking main courses with your choice of vegetables, starches and a rotation of desserts. They also offer a long list of wines and cocktails. Visit Yonder at 4636 NE 42nd Ave.
Bullard
Bullard is best described as a new-age steakhouse with Texas flair. Try their hulking of slow-cooked beef ribs, grilled scallop tostadas and their Bullard Burger. Visit them at 813 SW Alder Street.