PORTLAND, Ore. — The first Portland Auto Show, held 110 years ago next to what is now the Oregon Zoo, featured the first automobiles for people, an alluring upgrade from horse-drawn carriages.
Fast forward to 2019, and they're showing off virtual-reality driving simulations, fast cars, beautiful cars and easy-to-park small cars.
Visitors to the show are able to feel what's it's like to sit in these cars, compare models they've been considering without worrying about the hassle or pressure to buy like they'd experience at a dealership.
At this year's show, there's a whole section devoted to electric cars, which have come a long way.
Cars at the Portland Auto Show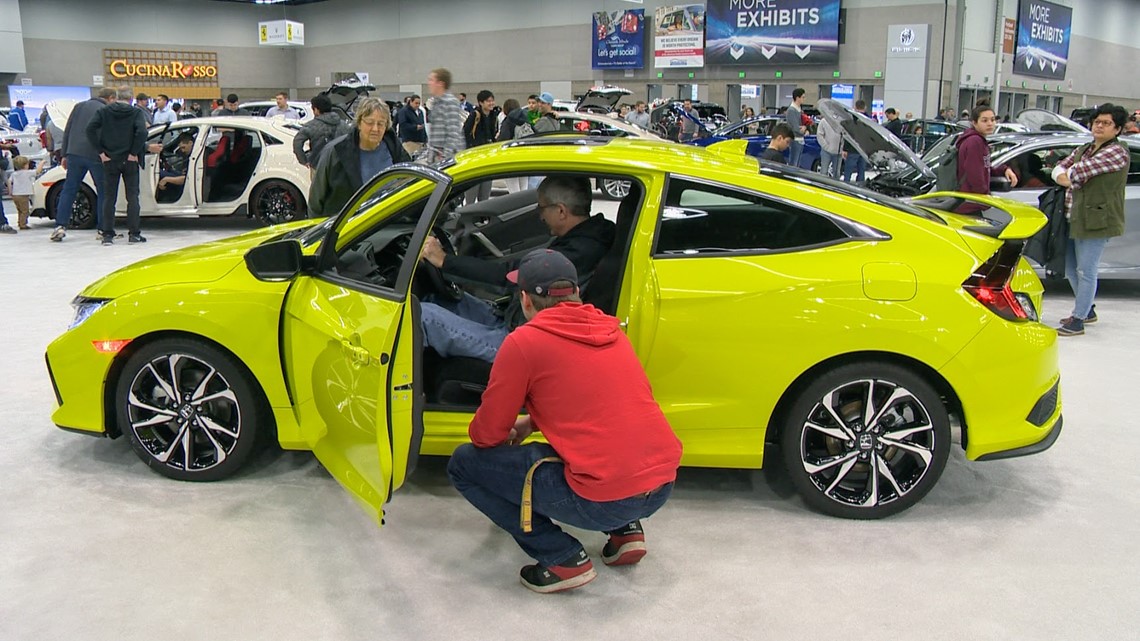 For those anxious about the idea of having to plug in your car, show directors said a new app can help. It's called "Chargeway," and it was built by a developer in Portland.
"You can download it on your phone, and it will tell you where the closest fast-charging station is, [and] how long it will take you based on where your car's level is," said Greg Remensperger, executive director of the show. "It tells you right where the fastest ones are and whether they're available or whether somebody's already plugged into it."
Sunday is the last day of the show. It begins at 10 a.m. and lasts until 7 p.m., at the Oregon Convention Center.