THE BUILDERS: For Portland tech startup CEO, her success hasn't come easy
Monica Enand, founder and CEO of Portland startup Zapproved, says she had to overcome fear and doubt to build a successful business.


High up on the side wall of a tall building on Northrup Street in Northwest Portland, the word Zapproved stands out in silver letters.
It's clearly visible from the Fremont bridge and to the tens of thousands of drivers who cross the bridge into downtown Portland each day.
The name and the company it represents are the creations of Monica Enand, Zapproved's founder and CEO.
"When we first moved in, we had plenty of extra space," Enand said, leading visitors through a cramped hallway.
Walk with her through the modern office and you'll find the trappings of a fun and growing tech company, complete with a large gong in the company's spacious meeting and training area which is struck every time a sale is closed.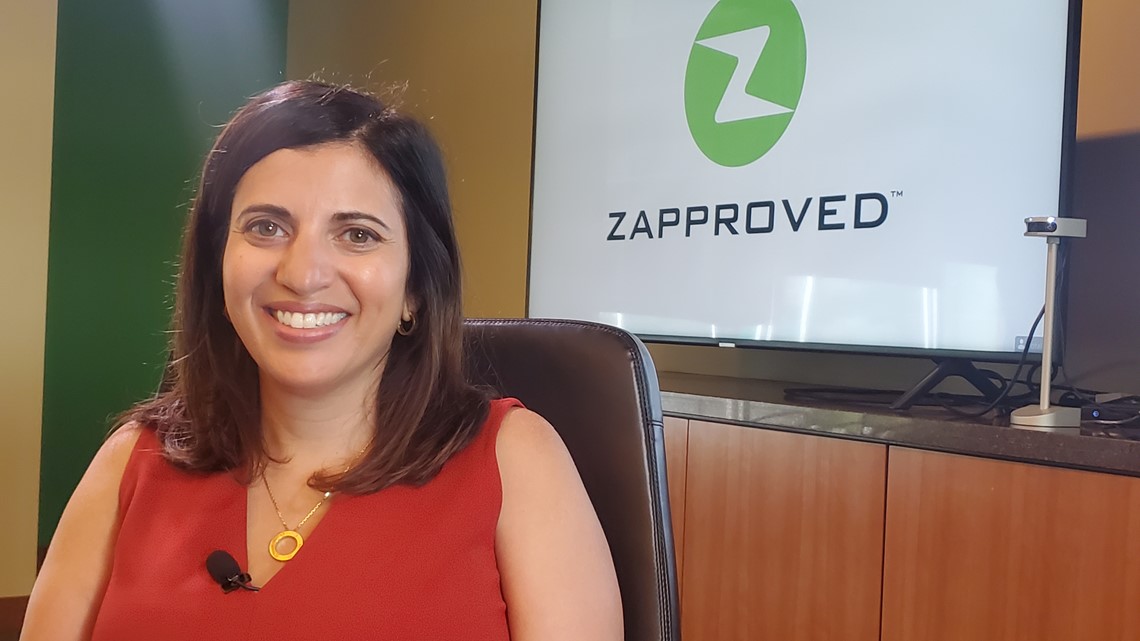 The company is booming with 150 employees and more than 400 customers.
But it was not always this way.
In fact, shortly after the company's launch, it seemed possible that Zapproved would die in its infancy.
"There are moments where it's very unclear why you are doing what you are doing. Because the odds are really against you," Enand said.
Zapproved started as a software company that created check-off approval lists for projects. Companies with far-flung offices or lots of people involved in a project could make sure everyone approved. That's where the name comes from - 'Z' and then "approved."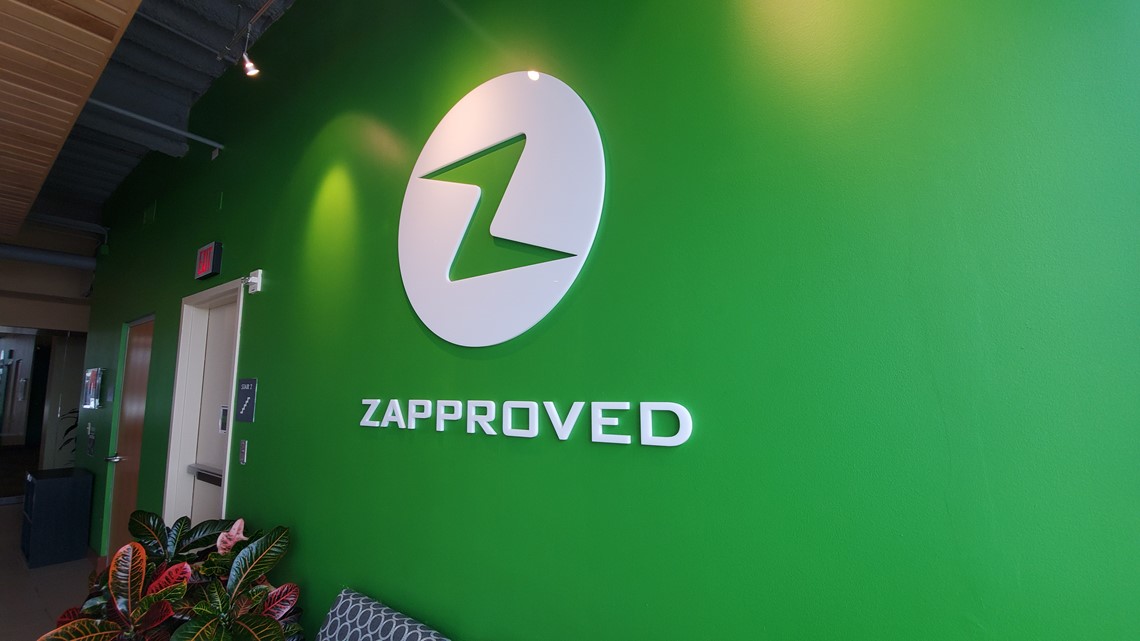 Enand agreed to talk with KGW News to share her lessons from the journey to the C-suite, including this important question.
"Can you get comfortable feeling dumb? It's one of the most powerful things you can do for yourself. Because it lets you live in these uncomfortable places and that's where the growth happens," she said.
She's made that a lifelong strength.
Chapter one
:
Hard work from an early age
Monica Enand was born in West Virginia, and grew up in Charlotte, North Carolina.
"My family immigrated here from India. I was born in the U.S., but all my older brothers and sister were born in India, and my parents were born in India," she said.
The family believed in working hard and getting good grades.
"I think it's not uncommon for Indian families and Asian families in general to be pretty focused on education, and my family was no different," Enand said. "I think there was a lot of emphasis on technology, on math and science. Everybody in my family is an engineer."
"When you were a sophomore or freshman, they'd say, 'Look right. Look left. Only one of you will be at graduation,'" she said.
She survived and graduated with an engineering degree.
"I was definitely not top of my class at Carnegie Mellon," she said with a laugh.
It was intimidating and inspiring.
"You know, I look back and I am so grateful that I was part of that team," she said. Enand was one of the few women working on her team and remembers several men being kind and helpful.
She also remembers a culture that included some sexism.
"You know, I didn't feel it at the time. I thought best idea wins and everybody worked together. I think there were little things that I probably came to just not notice. I used to get asked frequently how the copier worked or to do things," she said.
Chapter two
:
Family and education
After eight years at Intel, Enand took a technology sales job at IBM before quitting in 2005 to have children.
Still, she kept an eye on the business world and could not resist learning more.
"I got an MBA at night at the University of Portland," she said.
Enand said she took night classes because her husband worked during the day. She was nursing at the time and because night classes were longer, about three hours, her husband had to drive the babies to the school so they could eat.
"He would drive them out and I would run to the parking lot and nurse the kids in the break then run back in to the class," Enand said. "I had great family support."
With her young family in place she returned to the working world and came face-to-face with the monster of doubt so many moms encounter when they go back to work.
It brought another lesson. She said going back to work after four years of having babies was the scariest thing she's ever done. She said the advance of technology in just four years was overwhelming at first.
"Video conferencing had become a thing, which it wasn't before. I didn't know how to do [video conferencing]. ... There were all different ways of working that were super-intimidating to try. And you felt dumb because you had been out of the work place," she said.
She overcame the fear by learning to live with it.
"You just have to stick with it," she said. "I might feel dumb right now, but I'm going to get past this and that feeling is going to fade and it's going to feel great when I get past it."
Chapter three
:
A new challenge
Enand spent a couple years working at startups run by men and learned another life-changing lesson.
"I realized that they didn't know everything either, but that didn't stop them from doing it," she said. "At that moment, when I realized they don't know everything but they're doing it anyway and they're learning along the way, why can't I do that?"
That's what she did. Enand quit her job and took some money out of retirement to fund her own company.
"It seemed brilliant at the time," she said. "Until the economy started falling apart."
Allen Alley, co-founder and CEO of a tech company called Pixelworks, and a sometimes politician who ran twice for the Republican nomination for governor in Oregon, losing both times, was an early investor in Zapproved.
"They started the company at the worst time ever," he said. "It wasn't obvious we were going into a recession when they started. But very shortly, we were in a recession. ... They shouldn't have made it."
And yet, Zapproved hung on.
"I think it's a testimony not only to her entrepreneurial drive, but how she coalesced a team around her," Alley said. "[They] really bonded to survive in this massive, massive downturn, with an early stage company with an undefined product [and] undefined customers."
Chapter four
:
Overcoming doubt and fear
The path was not easy or ever certain. Enand sunk hundreds of thousands of dollars into the new company just a month before the economy crashed.
"Not only did I take money out, I was spending it," she said. "Our savings was evaporating. ... It was just a very scary time. I started to realize this was going to be much harder than I thought."
Enand said there were days where she thought about giving up.
"Our savings was running out," she said. "I was on the phone with my brother and I said, 'I think I'm going to shut everything down.' And he said, 'Absolutely not. You are not shutting anything down. I'm gonna wire you some money. Keep going and start raising money.'"
And that's what she did. Co-founder Chris Bright had already invested. He says Enand is one of the most determined and most intelligent people he's ever met. And he believed in her.
"The new form of leadership isn't about not showing you're having a struggle. It's being vulnerable and being open to using the support and team around you to help make the entire organization stronger," Bright said. "It's like a new generation of leadership and I think she exemplifies that just with her very being. She's always been open to advice and to support and help, and that's really what's helped take the company on the journey that it's been on."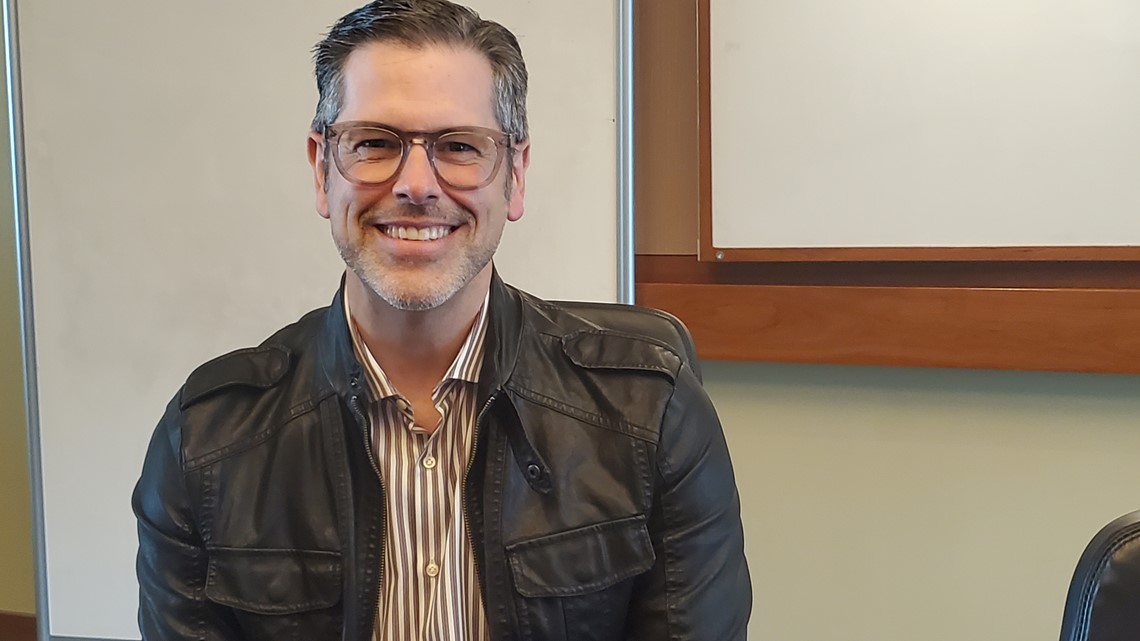 As the company struggled for survival, Enand made a critical pivot.
"It became apparent that to survive, we would have to find something that was not discretionary spend," she said.
While it was nice for companies to have the internal check-off lists that Zapproved's original product provided, it was not a requirement.
Enand changed the focus of the company to software that helped legal teams gather digital documents as they prepare for trial. That was a requirement, not a discretionary spend, and the company survived 2008.
Zapproved began getting orders in 2009, but business still felt like a battle field. Another lesson? Learning to focus despite fear.
"Everybody was shutting down and companies were falling, closing up shop. It was a very scary environment," she said.
How did she get past that fear?
"At some point, you just have to close your eyes to the fear and just say, 'I'm going to execute.' There's no point in talking about all the scary things that can happen. We just have to execute," Enand said. "It has to be focused on customers. It has to be focused on delivering customer value and getting customers what they need."
Chapter five
:
A growing company
Zapproved began to grow. Enand found more investors, which brought new challenges and pressure to perform.
"You start realizing there's this ecosystem of people that if you can't deliver, you know you are going to let down," she said. "Their careers, their lives, their children, everything. You decide you have to make it. There's no way you're going to do anything but make it."
Nine years later, the company is thriving. Vista Equity Partners bought most of the company in 2017, giving early investors a healthy return on their investment.
Zapproved and Enand have collected a shelf full of awards. Her retirement fund is safe again. And her reputation is growing.
"I always told Monica, 'You're a billion-dollar CEO. You're capable of running a billion-dollar corporation.' And she is. She's that right combination of inspirational leader, genuinely cares about people, is technical enough to understand how the company works. She is incredibly competent in everything that she does."
Even with all the success, she still sometimes battles doubt, wondering if she's still the right person to lead the company.
"It's unclear whether you're still the right person to lead, because different phases of the company require completely different skill sets. So, the thing that you're good at, that got you to where you are, is not necessarily going to get the company to where it needs to be," Enand said.
Her board of directors has reassured her that her doubts don't add up. She's the right person to continue to lead Zapproved.
Enand has advice for people wanting to follow their entrepreneurial instincts.
"Go for it. Don't be scared. Learn along the way," she said. "No one has all the answers. Just be willing to learn constantly. The rate at which you can learn is much more important than what you know at any given time."