PORTLAND, Ore. — You've probably seen a lot of restaurants putting up outdoor tents to give people more comfortable dining options during the pandemic.
Indoor dining is still banned in Oregon counties that are considered at extreme risk and Washington just extended its ban until at least January 11.
But at some point those outdoor tents are become "inside" enough to defeat the purpose.
"We actually created a pandemic-proof, COVID-safe completely outdoor dining experience," said Portland celebrity chef Gregory Gourdet.
"I'm drawing inspiration from my Haitian heritage and global flavor from all around the world," he said.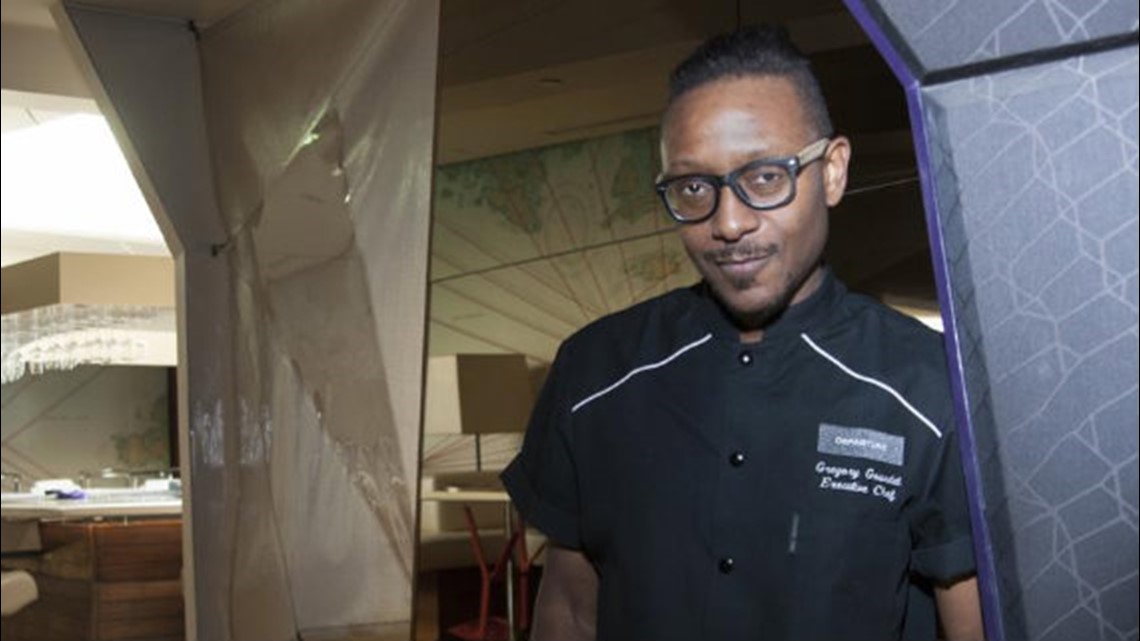 When the pandemic forced him to put his plans of opening a new restaurant on hold, Gourdet partnered with American Express and Resy to open the pop-up outdoor restaurant.
Families dine in one of 10 individual yurts. But that's not all.
"The experience can be contactless," Gourdet said. "If you desire, we leave the food right outside. So everything has been thought of to create as safe of an experience as possible."
Diners get their temperatures checked when they come in, masks are required and distancing is a must.
"It feels really good to be able to employ people and offer a safe work environment," Gourdet said. "We test the staff for COVID weekly. We're taking tons of safety precautions in the kitchen as well."
Many restaurants have turned to outdoor dining to survive the pandemic, putting up tents as a way to keep diners out of the elements and more comfortable while eating their meal.
"They may be outdoor structures but they're not the outdoors," explained Dr. Richard Corsi, an internationally recognized expert on indoor air quality and airborne transmission of viruses.
Corsi said while eating with immediate family members only inside a tent is OK, if there are multiple tables inside and the tent is enclosed, it may not be any safer than eating indoors.
"The other end of the spectrum are structures that are fully enclosed with plastic walls," Corsi said. "They may be worse than the indoor environment if there's not sufficient physical distancing between tables and also if there's not sufficient ventilation of the structure."
Corsi's advice: don't stop supporting local restaurants. Just support them with safety in mind.
"I do think it's important to support local industry," Corsi said. "Take-out as much as you can and give really big tips."
Restaurants all need our help. And we need them too, to give us back a little of what this pandemic has taken away as we look forward to a more hopeful new year.
"I just want to be really clear that coming to support a restaurant like this supports a lot of people," Gourdet said. "So thank you."