PORTLAND, Ore. — Portland General Electric (PGE) is proposing to raise its rates by an average of 14% for all customers in 2024.
The Oregon Public Utility Commission made the official request on Feb. 15 and a public hearing was held Wednesday evening.
If the proposal is approved, it would be the second year in a row that the utility company has increased its rates. Any increase would not take effect until January 2024.
Residential customers would see the largest increase, and in some cases, could see rates increase by more than 16%. That would mean their bills could rise by an average of just more than $22 more each month.
Multi-family homes could see an average increase by more than $15 a month.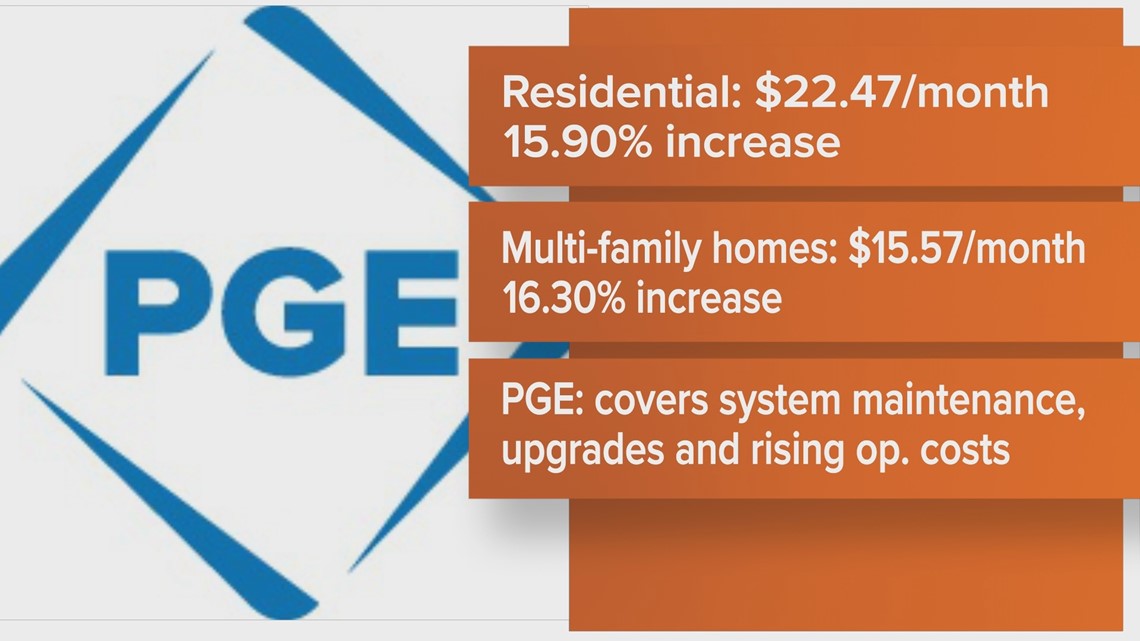 PGE projected it would need to collect $338 million annually from its customers, and that the money would pay for system maintenance, upgrades and rising operational costs.
A public hearing was held Wednesday evening. One woman who spoke described herself as a frustrated customer.
"It's just too much. It's just too much, we can't bear it," she said. "What I said to PGE when I called them, 'What you're doing is not sustainable for the average person.'"
See a typo in this article? Email web@kgw.com for corrections