The governor made the executive order in another attempt to influence social distancing with the hope of curbing the spread of COVID-19. There are now 191 known cases of the coronavirus in Oregon.
Brown had previously shut down in-person dining and other businesses that relied on large gatherings, such as sporting events and concerts. Here's the full list of businesses that were specified in Monday's executive order that must close indefinitely.
Amusement parks
Aquariums
Arcades
Art galleries (to the extent that they are open without appointment)
Barber shops and hair salons
Bowling alleys
Cosmetic stores
Dance studios
Esthetician practices
Fraternal organization facilities
Furniture stores
Gyms and fitness studios (including climbing gyms)
Hookah bars
Indoor and outdoor malls (i.e., all portions of a retail complex containing stores and restaurants in a single area)

Malls are not prohibited from operating to provide food, grocery, health care, medical, pharmacy or pet store services.

Indoor party places (including jumping gyms and laser tag)
Jewelry shops and boutiques (unless they provide goods exclusively through pick-up or delivery service)
Medical spas
Facial spas
Day spas
Non-medical massage therapy services
Museums
Nail and tanning salons
Non-tribal card rooms
Skating rinks
Senior activity centers
Ski resorts
Social and private clubs
Tattoo/piercing parlors
Tennis clubs
Theaters
Yoga studios
Youth clubs
Exceptions were made for the following businesses as long as they exclusively provide takeout or delivery service.
Restaurants
Bars
Taverns
Brew pubs
Wine bars
Cafes
Food courts
Coffee shops
Other similar establishments that offer food and drink
Other businesses that were deemed essential, such as grocery stores, banks, pharmacies and gas stations, will also stay open.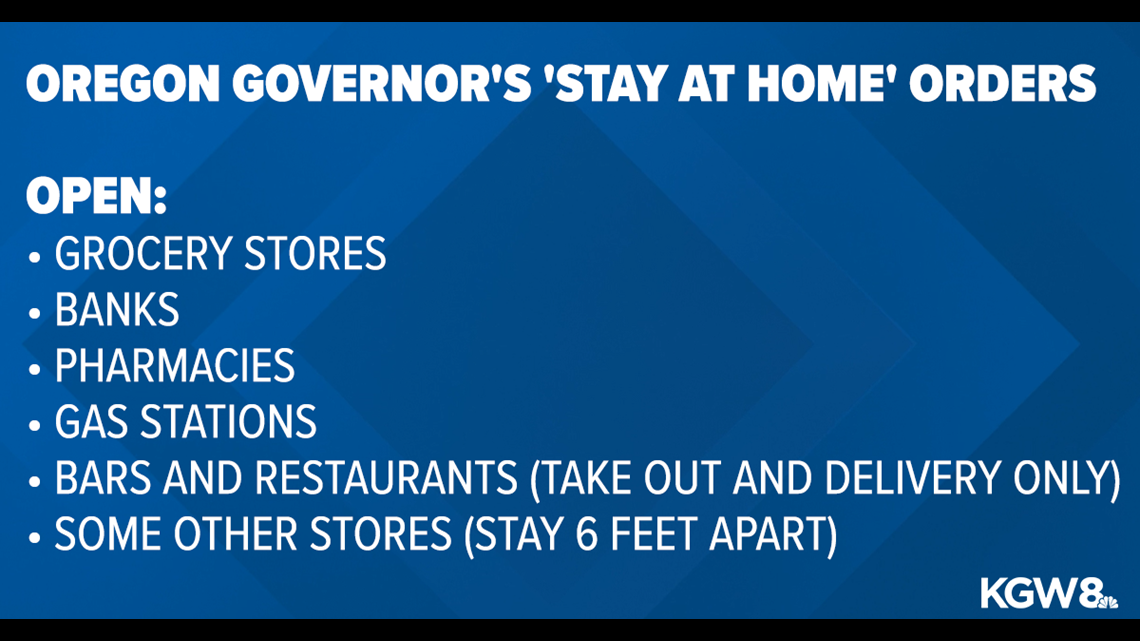 So, what does that mean for businesses that aren't specifically mentioned in the executive order? In a call with reporters on Monday, the governor says it means they can stay open as long as they comply with the following demands:
Have their employees telework.
If telework isn't feasible, businesses must practice social distancing protocols, primarily keeping workers and customers at least six feet apart from each other.
Brown said businesses that remain open but don't practice social distancing will be shut down.
Violation of the executive order is considered a class C misdemeanor which carries a punishment of up to 30 days in jail or a $1,250 fine, or both.