PORTLAND, Ore. — In the parking lot at a Portland business park, a group of women are gathered around the outside of a parked RV trailer, learning how to check the pressure of the trailer's propane tanks.
"If it goes over 14 water column, what would you do?" instructor Bill Stewart asks.
"Replace the regulator," replies student Stephanie Morse.
Morse has the correct answer.
The all-female class is learning the ins and outs of the RV trailer as part of a weeklong course to earn a level one certification as an RV technician.
"Verify that you do not have voltage here," Stewart tells another student inside the RV's kitchen.
"Technicians are needed all over the United States. In fact right now, as the statistics came on, I think it's a month ago, they're ranked number three as most-needed in the United States as for job positions," he said.
RVTI has partnered with the RV Women's Alliance to offer five of these weeklong courses across the country in Oregon, Indiana, Pennsylvania, Florida and Texas. Classes focus on seven areas: propane, water, electrical, appliances, generators, body and chassis.
Morse has been in the RV industry for eight years and currently works for Curtis Trailers. She said even though she's got experience, the class given her more knowledge about the industry.
"I've learned a lot. Today's day two and I've learned a lot of the 'why's'. I know the procedures, but I don't know all the back stories of why we do things and how things totally operate," Morse said.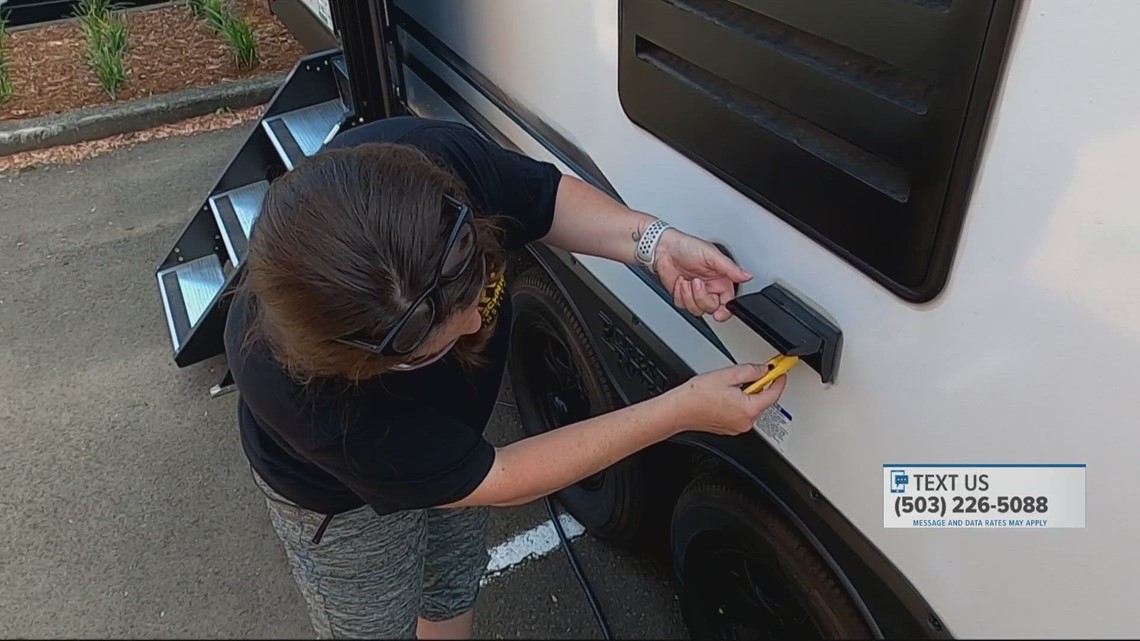 Misty Meznarsic came all the way from Illinois just for the class.
"For me, it's personal. I camp a lot and I go by myself often. I would feel a lot more secure being able to handle anything on my own," she said.
Women make up only about 5 percent of the RV industry, according to Stewart, and he said women can sometimes be apprehensive about joining the male dominated field — but they shouldn't be. He pointed out that women bring one thing to the class that men don't seem to, and that's an attention to detail.
"They have more tendency to ask excellent questions, and they are getting a better understanding of the RVs, what they do and how they function, and it makes my job a lot easier," Stewart said.
The course can open up the door for multiple career paths.
"They go into different fields. Some of them may go in and be service advisors. Some of them may go in and be technicians," Stewart said.
RVTI says it's looking at adding another class in the northwest next year, but didn't say when or when it would be located.