PORTLAND, Ore. — Customers and employees said they are frustrated over the abrupt closure of Cupcake Jones. Employees said they are still waiting to be paid and customers said they are owed products they ordered.
Amber Stevenson has been a customer of Cupcake Jones for years. She said she loved their cupcakes, which is why she decided to order some for her upcoming August wedding. She put down a $200 deposit and thought everything was good to go, until recently.
"I got a phone call and was like, you really need to start looking for something else because they've just run off with everybody's deposits," Stevenson said.
That is when Stevenson made calls of her own.
"So, I started making phone calls and their voicemails were full, their emails were bouncing back, all of their social media accounts had disappeared," Stevenson said.
Cupcake Jones had two locations, one in Vancouver and one in Portland's Pearl District. When Stevenson could not get a hold of anyone, she drove to the Pearl District location and snapped a photo of a closed sign in the window. When KGW visited the store, we found a "for lease" sign in the window.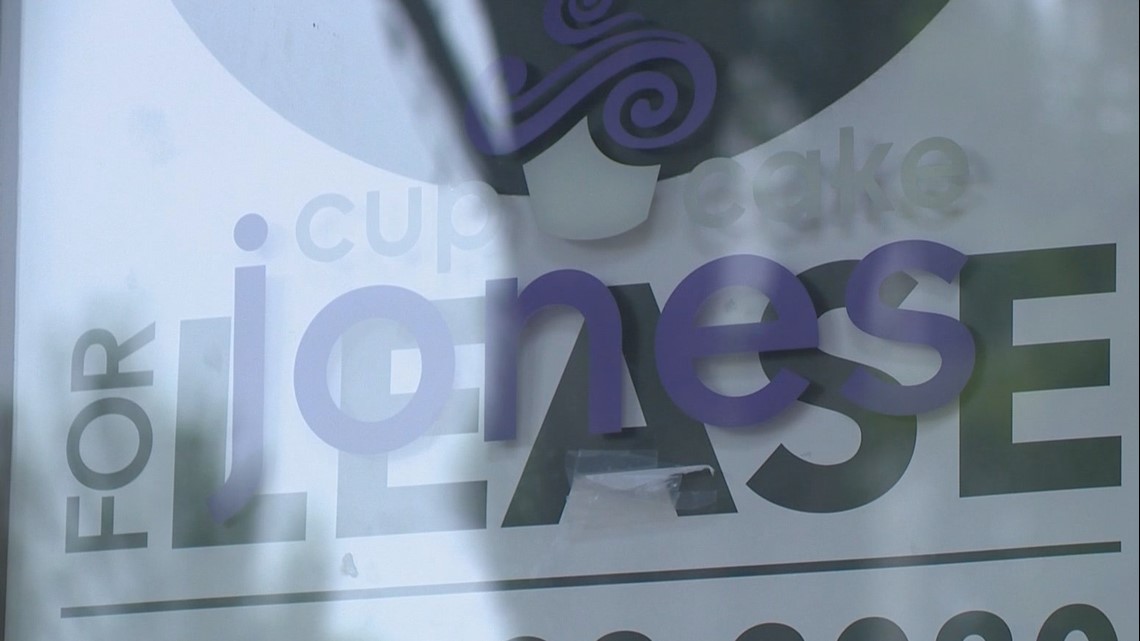 Stevenson said she was not given any notice Cupcake Jones was closing and has yet to get her deposit back.
"Our biggest thing was OK, I mean, $200 bucks is just gone, which is a bummer when you're planning a wedding," Stevenson said. "Your wedding is expensive and to have $200 bucks just disappear sucks."
Stevenson is not the only bride this happened to. Another woman who spoke with KGW said she is out a $350 deposit for her wedding.
Then, there are the employees who told KGW their paychecks bounced.
"I'm missing the last three pay periods of paychecks," said Mackenzie Jaeckle. "Then, I also have a reimbursement that hasn't come back yet, so I'm still waiting on that."
"My last check, which was for my commissions, bounced and I thought it was odd because it was only $89," said former employee Clara Navaille.
Both Jaeckle and Navaille said employees did not know about the closure either and are still waiting for answer from Melissa Jespersen, who is the owner of Cupcake Jones.
"I would really like it if we were all able to get paid, but for our customers, I would really like them to either get their refunds or even be reached out to and be told what's going on," Jaekcle said. "Transparency, I think, would be the biggest thing. Just be honest with us."
KGW also reached out to Jespersen multiple times. She responded to text messages, but would not answer questions about why the company closed or if these folks will get their money.