PORTLAND, Ore. — Internet giant Amazon opened its latest Portland engineering office with a community announcement. The Seattle company committed to fund a partnership between two well-known Portland nonprofits to teach computer skills to people escaping homelessness.
During an open house Thursday, Amazon announced it will fund, for one year, a program called Welcome to Computers, taught by the nonprofit Free Geek and offered through homeless services nonprofit Transition Projects.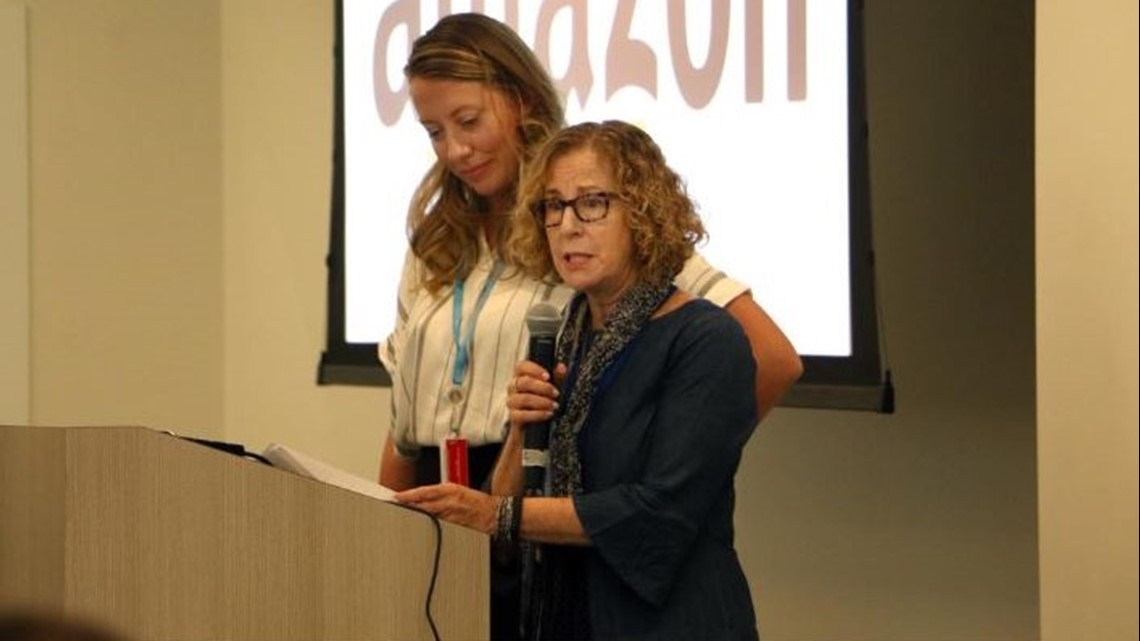 The program started as a pilot between the two nonprofits and Amazon. Amazon and AWS Elemental employees volunteered to teach basic computer skills to Transition Projects employees, many of whom have experienced homelessness themselves.
The program was able to give those employees the digital skills needed to advance their careers within the organization and better serve clients, said Roma Peyser, director of development for Transition Projects.
The move was part of the AWS Elemental Community Investment initiative, said Khawaja Shams, vice president of engineering for AWS Elemental.
AWS Elemental has had a deep commitment to community service going back to the company's founding as Elemental Technologies and its late co-founder and CEO Sam Blackman. The company's annual 4K 4Charity run has raised $365,000 for the community-based alternative school Rosemary Anderson High and education nonprofit KairosPDX.
The company's continued civic engagement wasn't the only invocation of Blackman's legacy. Amazon first expanded its engineering presence in Portland in 2015 when it bought Elemental Technologies. Blackman always said he wanted to push Portland as a viable place for Amazon to grow and find tech talent.
Now, with more than 400 AWS Elemental employees, "we have established Portland as a tech hub for Amazon," Shams told the crowd gathered for the open house.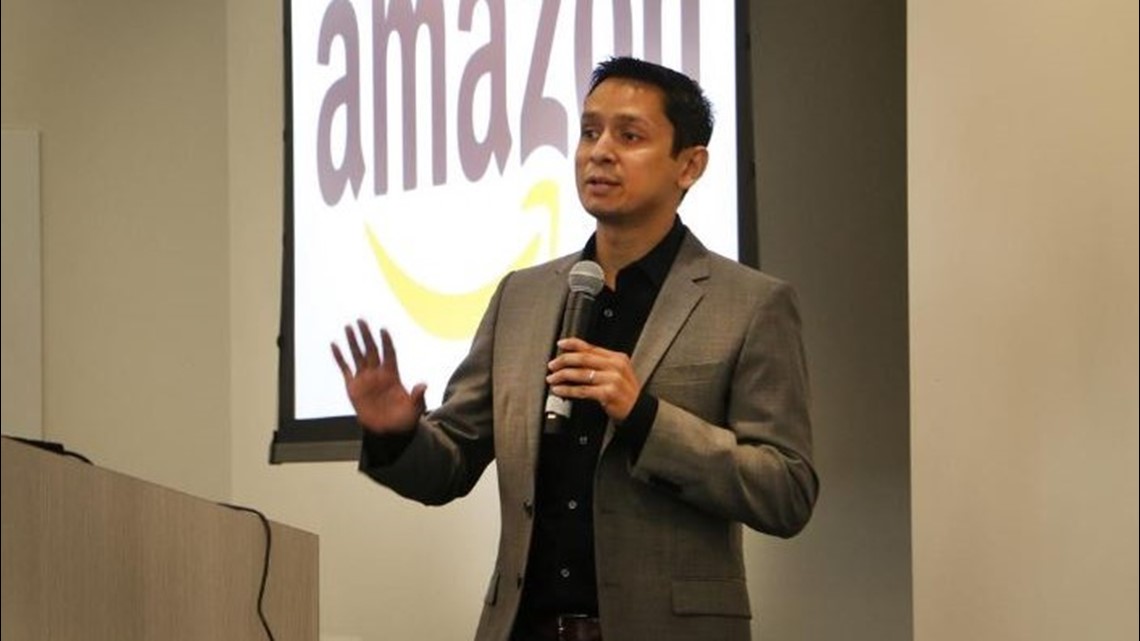 Amazon plans to add another 400 jobs over the next several years to its Portland office, known as the Portland Tech Hub. It is one of 18 such centers across North America.
The added employees will be in the newly opened office at 1455 S.W. Broadway in the newly built Broadway Tower. Click through the slideshow below to see inside the new office.
Portland Business Journal is a KGW News partner