WOODLAND, Wash. — Distance learning hasn't been easy for a lot of teachers and parents.
But one special education teacher in the Woodland School District is getting attention for the ways she's keeping her kids engaged.
In this pandemic, Patty Morgan is teaching her kids from a distance.
"It is bizarre it's very surreal. I miss my children a lot," Morgan said.
She's a special education preschool teacher. Her kids know her as Miss Patty. She's got both kids with and without disabilities in her classroom.
"Some are very severely impacted by autism and we've got children with down syndrome, and cerebral palsy and traumatic brain injury. There's so many different things," Morgan said.
It's a tough situation, but to help keep her kids connected and engaged she and her teaching team are using a classroom staple that's familiar to her students. She's sending out regular pictures of the classroom tree that's always changing, reflecting the seasons with different plush animals circulating in and out of the tree.
Morgan has also been making YouTube videos where her students can follow her in her movements or sing along. Parents say what she's doing is making a big difference.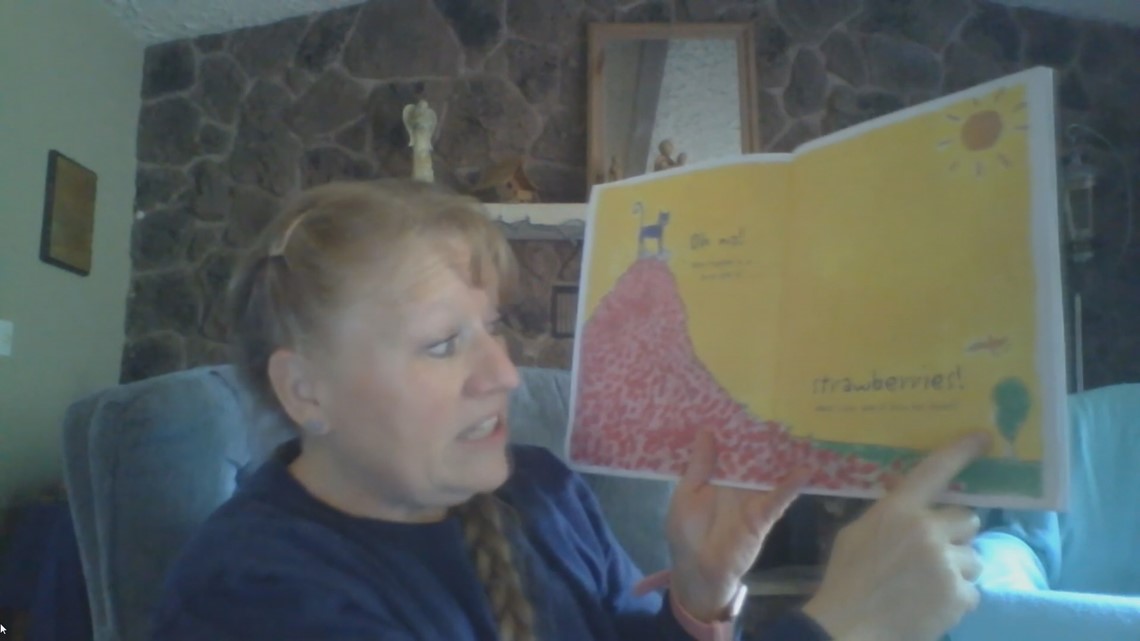 "She's definitely one to go the extra mile," said Celina Green, mother of 5-year-old Landen.
He's in Miss Patty's class and Green said he has some developmental delays.
"He's definitely enjoyed her YouTube videos," Green said.
She said Morgan's weekly calls and video chats are also a huge help.
"It's more so comforting for me to know that if I have an issue or struggle, she's there," Green said.
Sarah Taylor has a 5-year-old named Judah in the class.
"He is a typical child who is like a peer in the classroom," Taylor said.
She agrees that what Morgan has been doing has been helpful.
"We haven't missed a beat. My son has been able to continue learning his letters," Taylor said.
Between the personalized phone and video calls, to updated pictures of the changing classroom tree, to her fun YouTube videos, it's clear Morgan is making the best of a hard situation.