"This should be on your bucket list," said Leo Rosen-Fischer. "There can be huge transformations in people from this activity."
Rosen-Fischer is the owner and founder of Tree Climbing at Silver Falls, a private company permitted to operate within the state park. Right now, there are three trees roped and approved for guided climbing.
"It's just such a wonderful experience to share with people and have a unique perspective that you don't get to see every day," said Megan Bonham, an instructor and guide.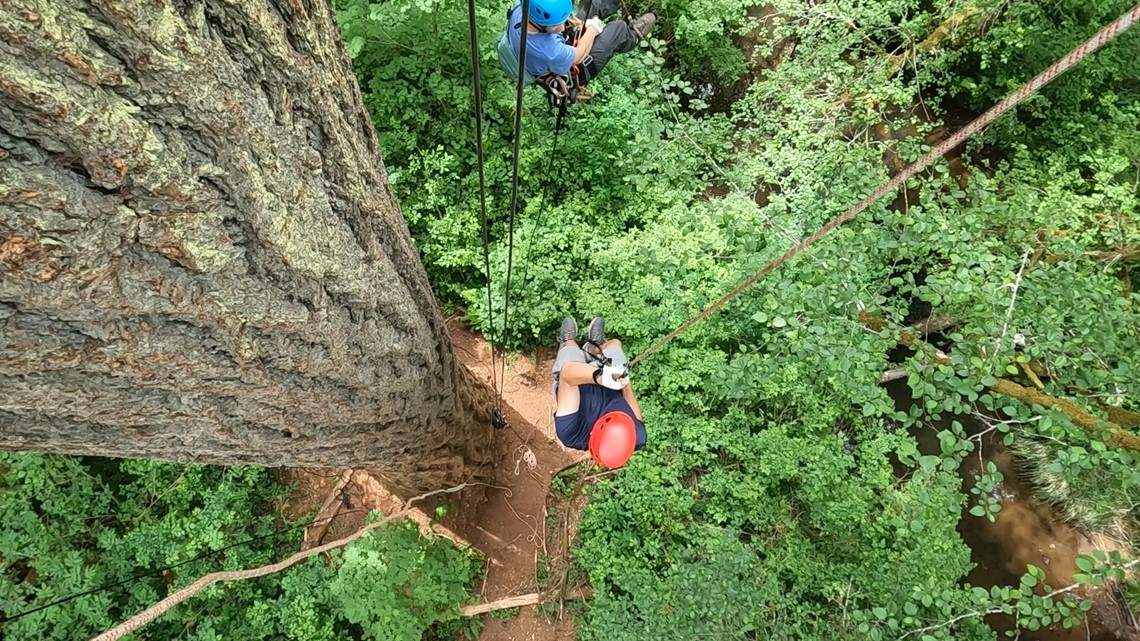 There are several different excursions you can book including half-day climbs, kids' camps, sunset climbs and overnight camping trips. A typical day starts with orientation on the practice tree to get you familiar with the gear and how it works. Hand ascenders and foot loops clip into a harness. These tools help you climb with a squat technique. Rosen-Fischer said people tend to want to use their hands, but using the legs will relieve some of the strain.
"It can be a very humbling experience," Bonham said. "And just for me personally, every time I'm out in nature, I feel connected … just like how the trees are connected out into the other areas of the forest."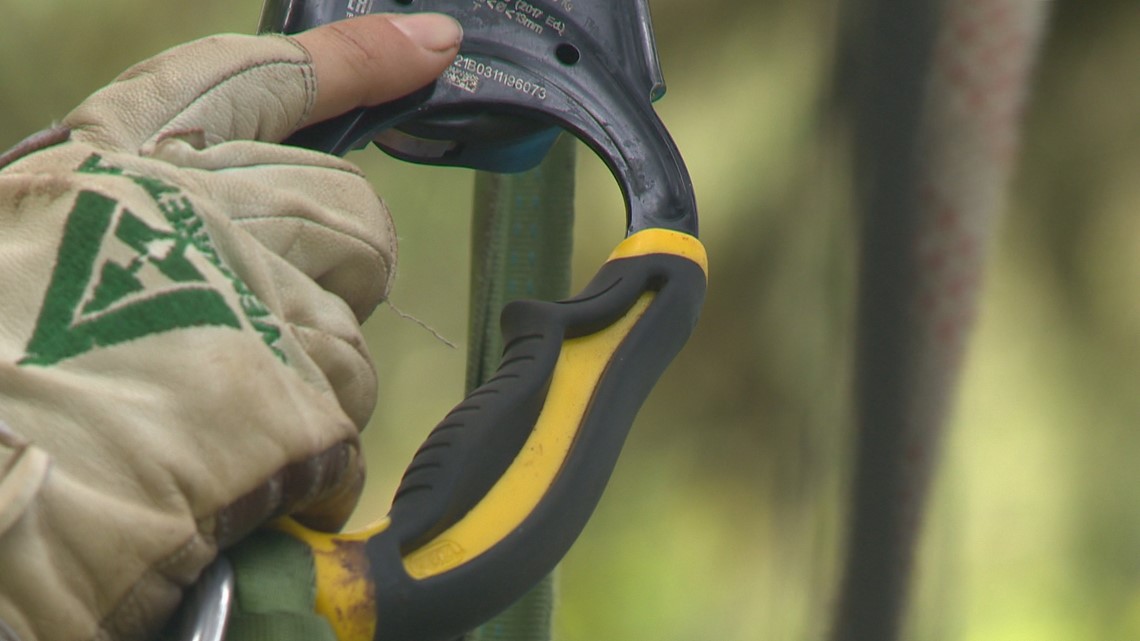 Rosen-Fischer started his business 12 years ago. He also guides on Washington's San Juan Islands. This is his second year at Silver Falls State Park. They can accommodate climbers ages eight and older. People with physical limitations have the opportunity to scale these giant trees thanks to a battery powered ascender. The rope feeds through one end of the device and out the other so all you must do is push a button to go up or down. Their oldest client to date is 98-years-old.
"You have the opportunity to climb one of the largest living creatures and beings on this earth and to climb actually on something that's living and be up here and see the immensity of this tree … it offers a connection to nature and a perspective of nature that doesn't get afforded to from any other activities," Rosen-Fischer said.
The anchor point of their huge 400-year-old Douglas Fir is about 200 feet off the ground. Looking all the way back down the trunk to the ground is quite the perspective. The view from the top, even more breathtaking.
Whether you're a thrill seeker or looking to overcome a fear, climbing one of these old growth trees is something you'll never forget. Rosen-Fischer loves sharing his passion with others and seeing them experience it for the first time.
"Having it (a tree) hold your life and being up in a forest and seeing the forest from a different vantage point that almost nobody else has seen in the world, like less than .0001% of the population will have ever seen the view that you'll get at the top of this tree."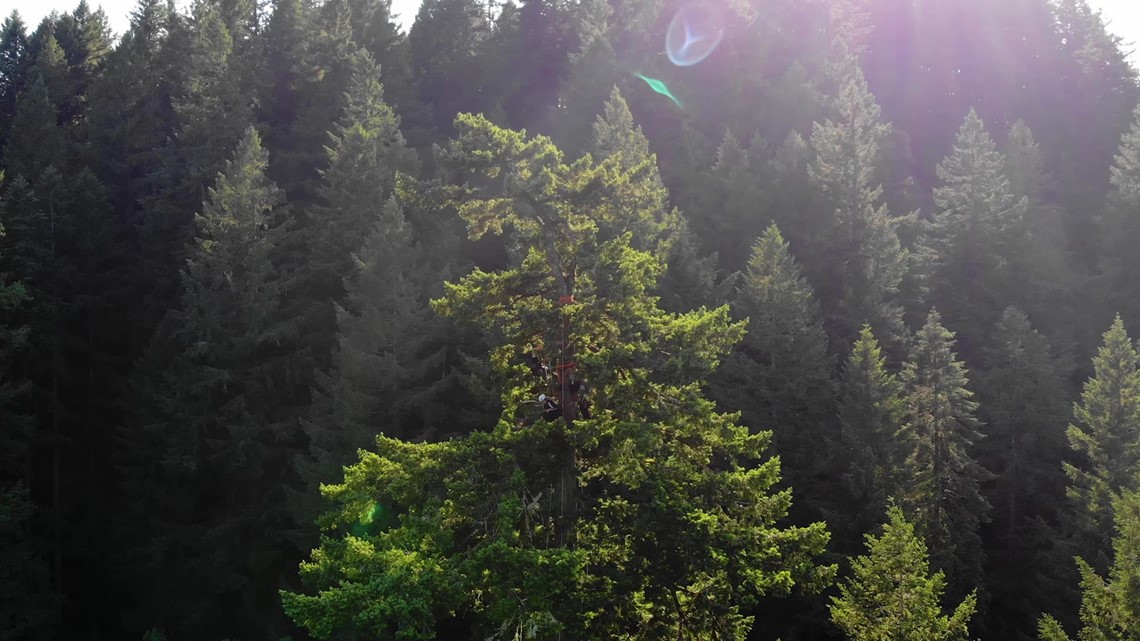 Let's Get Out there airs once a week on KGW's 4 p.m. newscast and The Good Stuff, which airs Monday-Thursday at 7 p.m. We're including viewer photos for this series. You can text your photos to 503-226-5088 or post them on the KGW Facebook page.