CLARK COUNTY, Wash — In this week's Let's Get Out There, we're heading to northern Clark County to search for the fall colors at Moulton Falls and Lucia Falls.
Apparently, we went straight from summer to winter in a flash! OK, maybe not, but a dry summer and warm October did have something to do with the changing color of the leaves, or lack thereof, depending on where you look.
Northern Clark County was our destination to search for fall colors. Moulton Falls Regional Park is not only a great place to take the whole family to walk with it's flat paths, the leaves on the maples are turning a majestic gold.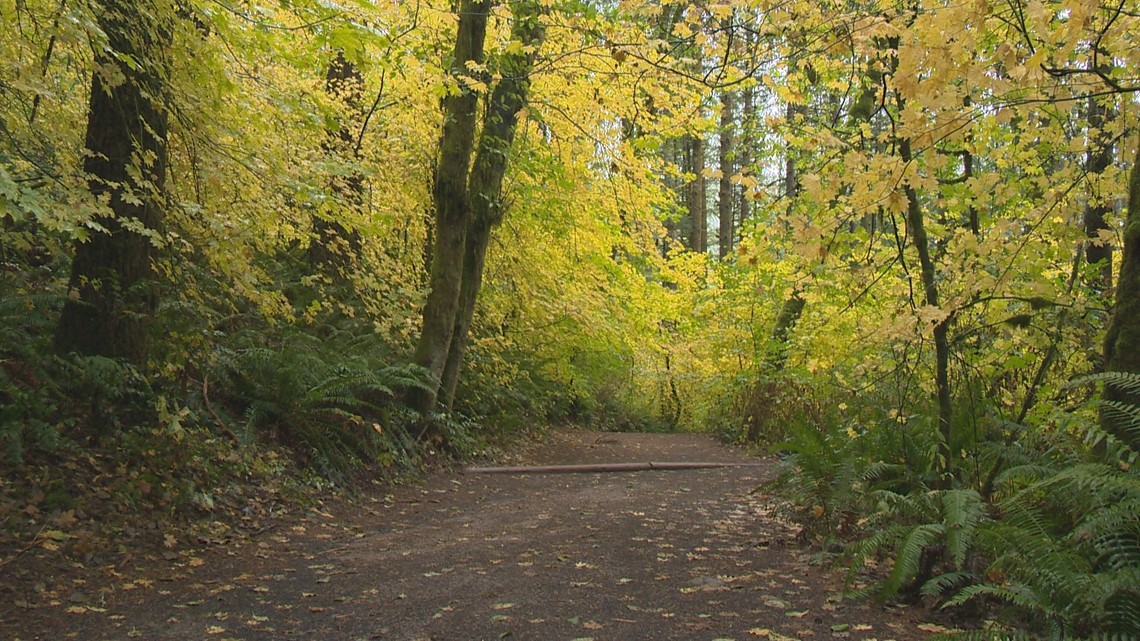 "It's a really special place. It's kind of one of the slightly hidden places," said Jane Walker, who lives nearby. "The great thing about coming to Moulton Falls is that you've got a choice of hikes if you want to do something that's just simple and easy and flat, you've got that, and if you want to do something more strenuous and get up to the top of this hill behind us, there are wonderful views of Mount St. Helens."
The Lewis River also slices through the park and tumbles over the falls, and it should be roaring by now with all the recent rain. Sprinkled in with the evergreen trees and the golden hues are spots of fiery red that really pop.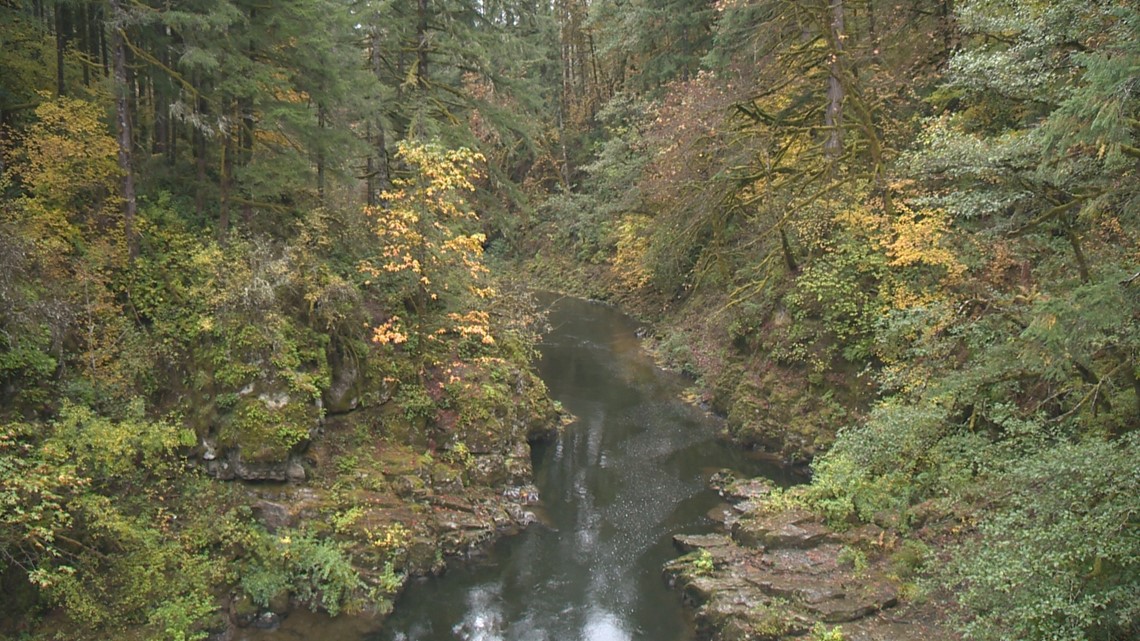 A few miles down the road — and downstream — at Lucia Falls, the jumping salmon are what grab your attention.
"So excited to be able to see them," said Paul Jones of La Center. Jones visits with his wife, Mary, about once a month. "We just love being able to get out because see the beauty of this area," he said.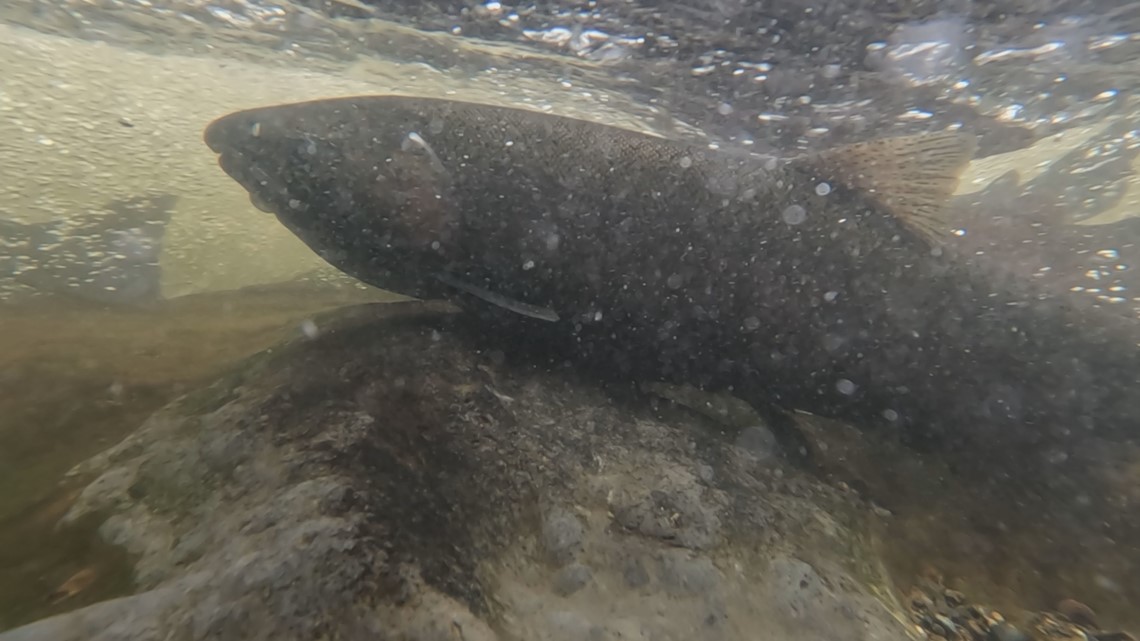 "It's only about 15 minutes from home, but to be able to get out, enjoy the fresh air, the beauty, just rejoice in that we get to live here.
Both Moulton Falls and Lucia Falls are worth the drive if you're looking for an easy outing, and neither require a hike to get to the actual falls. Between rain drops, find an excuse to get out there, no matter how you do it.
"I just think it's so worth a visit and it's one of the hidden special pieces, so if you want to take a drive, come out here," Walker said.
Are the fall colors showing off where you are? Have you recently explored someplace where they're vibrant? Send us your photos, we'd love to see them!
Let's Get Out there airs once a week on KGW's 4 p.m. newscast and The Good Stuff, which airs Monday-Thursday at 7 p.m. We're including viewer photos for this series. You can text your photos to 503-226-5088 or post them on the KGW Facebook page.