Where else would you put on a wet suit in the woods and go for a hike?
"It's a beautiful canyon about 30 minutes north of Trout Lake in the Cascade Mountains, Gifford Pinchot National Forest," said Andrew Jimenez, owner of Cascade Canyon Guides.
Okay, so maybe it's not a hike, but there is a bit of a walk to get there. Jimenez and assistant guide Isaac Beaman led us through Fiji Pools — a well-known spot to recreational canyoneers, but not many others.
"Honestly canyoneering is for anybody," said Jimenez. "This tour is for anybody willing to give it the respect that it merits."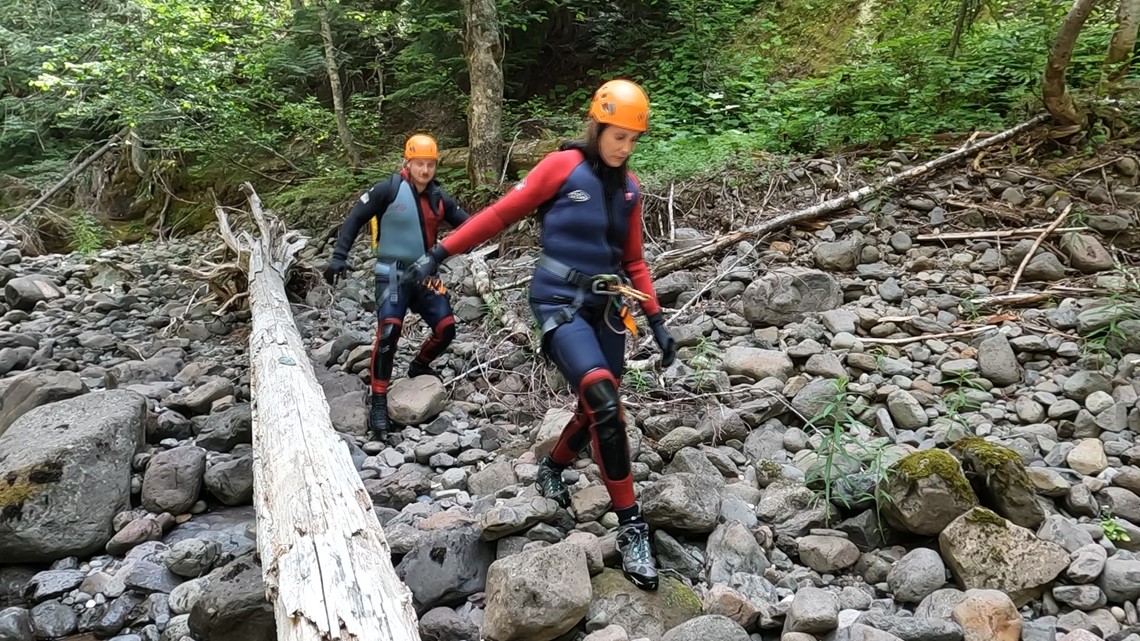 Canyoneering is a sport where you hike, scramble or climb through canyons. For most of this tour, you are fastened to a rope and rappel down waterfalls or steep cliffs. The Fiji Pools route has five different spots where you rappel.
"Being somewhere not many people go and seeing some amazing things and having a good time," Beaman said of his favorite parts of leading groups through the canyons.
Cascade Canyon Guides is permitted for six canyons in the Gifford Pinchot National Forest, but they mostly guide in two or three. They'll take kids as young as 7 years old, and tours start at $250 per person depending on the canyon and outing.
"The most folks I'll take on a tour is eight, and really like five, six is like a really great number where you can sort of get to know each other," said Jimenez. "You're spending the whole day together in the middle of nowhere like doing this awesome sport learning new things like overcoming fears, it's super empowering."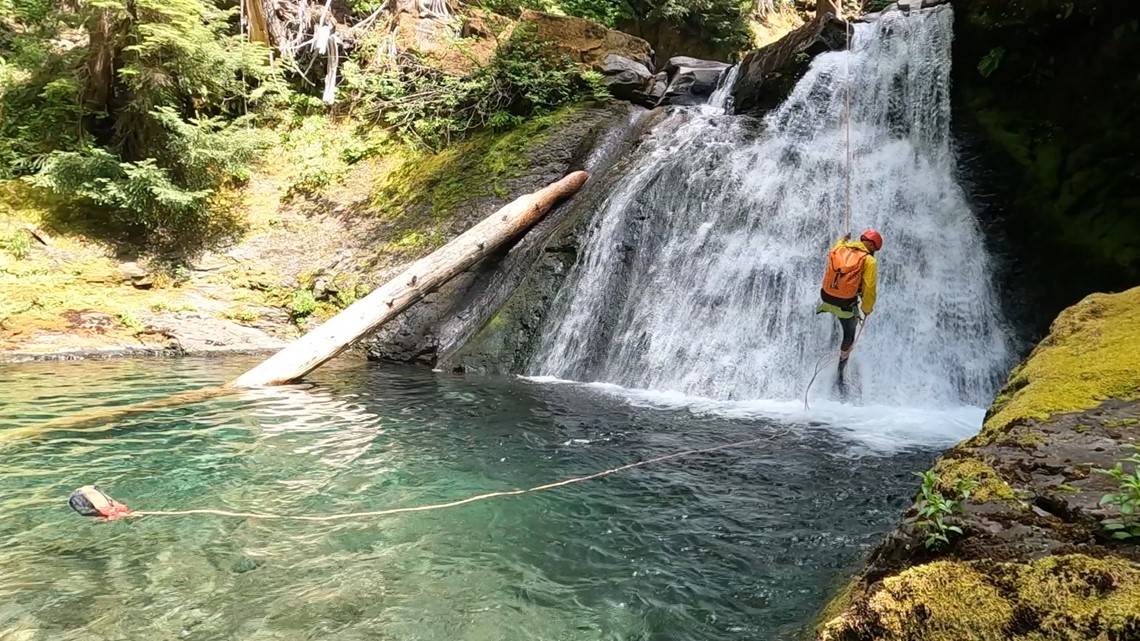 Before heading to the canyon, Jimenez and Beaman provide a quick rappelling lesson on dry ground to get you comfortable with the gear. After that, the tour really begins!
Amanda Roman and Terry Klosak, a couple from the Chicago area, took a long road trip that brought them through Portland. Always looking for adventure, the two found Cascade Canyon Guides and wanted to try canyoneering for the first time.
"You're basically rappelling down waterfalls," Roman said. "So if you like nature, or even if you're just thinking about it, just do it. It's a lot of fun. It's something different that you can do."
"Beautiful, just all the greenery, you just don't see it every day in Illinois," Klosak said of his up-close impressions of the Pacific Northwest.
Jimenez said if you can hike 4 or 5 miles on flat ground, you can do this tour. The trip through Fiji Pools is only about a mile, but the rocks are slippery and the terrain is certainly not flat.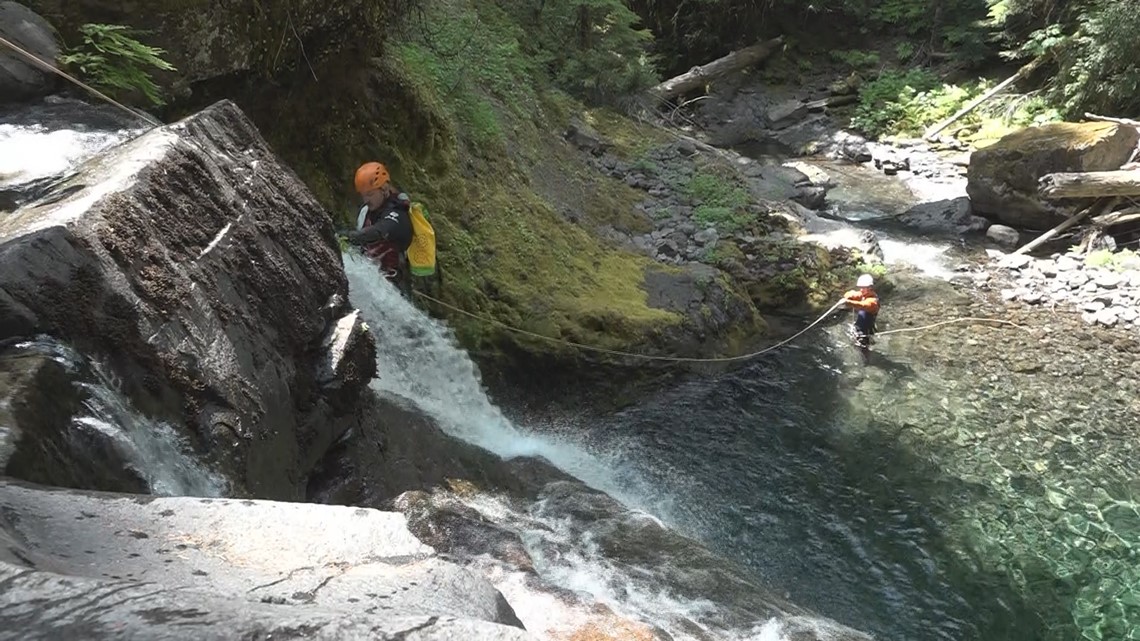 As an assistant guide, Beaman holds a bottom belay beneath you as you climb down. He braces your fall if you happen to slip. Cascade Canyon Guides lets you experience waterfalls in a one-of-a-kind way.
"Very cold," Roman said. "But the weather was beautiful, so even after the frigid water getting out, that felt really good and it was really nice."
If you decide to try canyoneering with Cascade Canyon Guides, they set and inspect all their anchors in the canyon. Make sure you wear solid waterproof shoes meant for hiking.
Let's Get Out there airs once a week on KGW's 4 p.m. newscast and The Good Stuff, which airs Monday-Thursday at 7 p.m. We're including viewer photos for this series. You can text your photos to 503-226-5088 or post them on the KGW Facebook page.