THE DALLES, Ore. — In this week's Let's Get Out There, we head to The Dalles Lock and Dam where migrating bald eagles make a stop to fish for shad. The convocation is kind of enough to arrive in time for 'Eagle Watch' on Saturday, Jan. 21.
You'd think the bite of the wind and the sight of the dam in The Dalles would get old for resident Karen Murray. A retired schoolteacher and current nature lover, Murray has her eyes to the sky.
"I used to take kids to the dam on an eighth-grade field trip. It was called the "dam field trip," she smiled.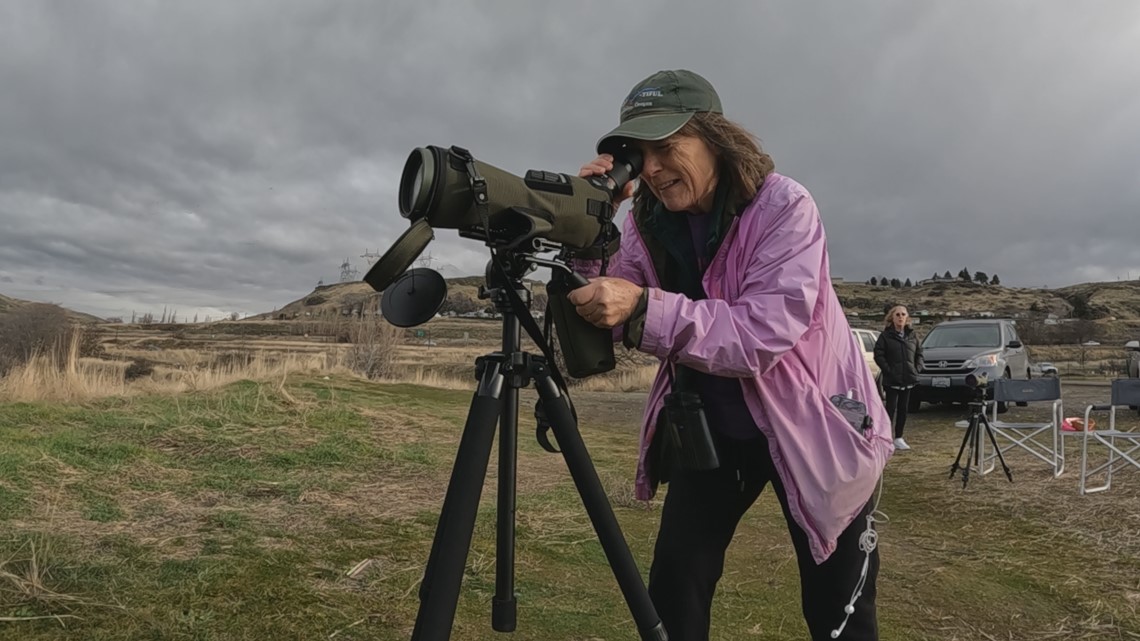 "It's mainly January…sometimes February," she said. "Once in a while you can hear them talking."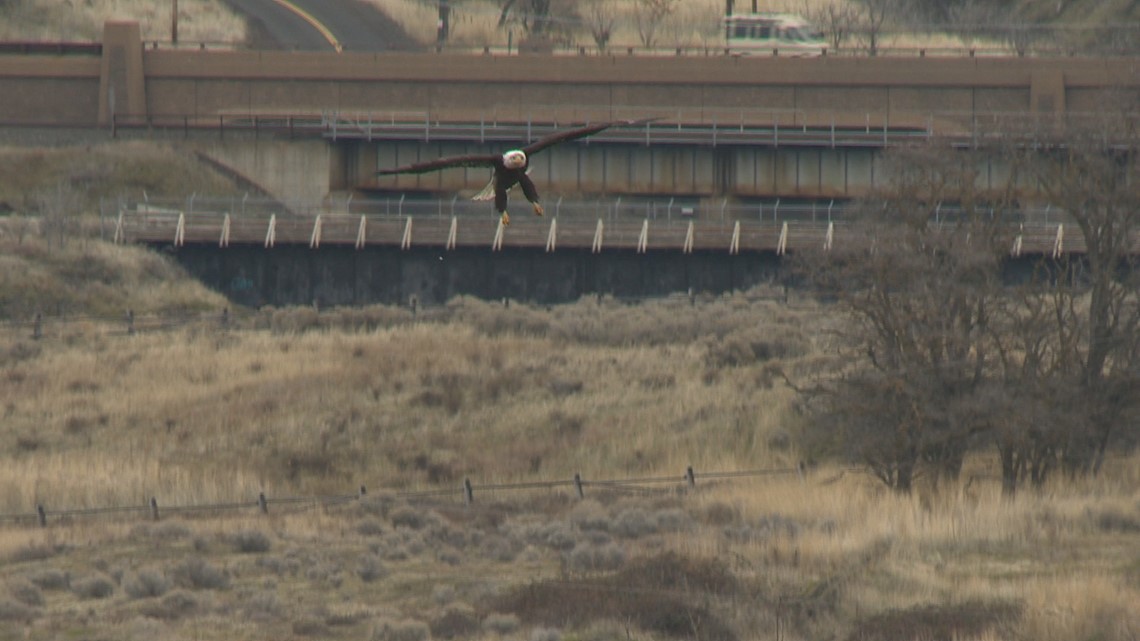 "What's cool is that now they're living, they're thriving," Martinez said. "They're you know, as the kids say, living their best life."
Living their best life is this convocation of bald eagles. They've migrated away from frozen northern waters on the hunt for food. The Dalles Dam provides shelter from the wind and relatively calm waters to fish for shad.
"At the dam, the water doesn't freeze over. So it just gives them more opportunities to get those fish and it's quiet…it's just, it's a nice spot to just hang out and wait to get that meal," said Martinez.
"The past two weeks we've been averaging about 30 to 40 eagles a day," she said. "This week, it's more in the teens, which is still a great turnout though."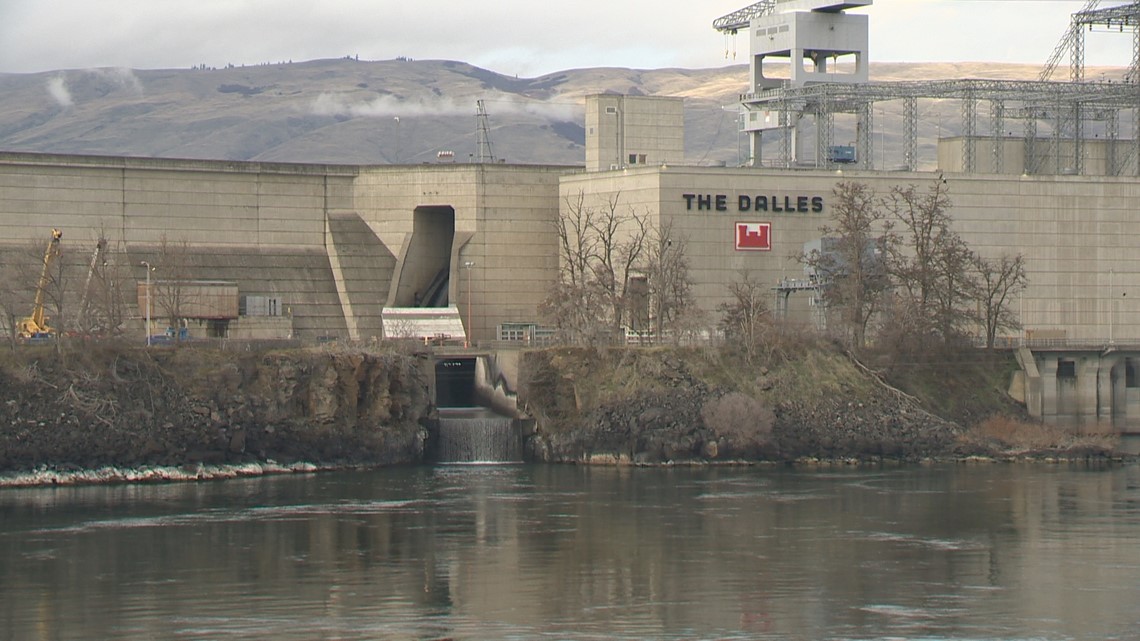 Just in time for the 13th annual Eagle Watch put on by the Corps on Saturday, Jan. 21 from 10a.m.-3p.m. It's a free event at The Dalles Dam Visitor Center with educational programs, activities for kids and raptor viewing.
"It's very easily accessible," said Martinez. "ADA, wheelchairs, strollers, so even if you just stay in the parking lot, it's great. You'll be able to see the eagles, if you have binoculars even better."
Eagle Watch is a nationwide program started in the 1960s to help revive the bald eagle population and enhance public education. The Dalles have held Eagle Watch every year since 2010.
"People get so excited. It's like what like they care and they're learning and it's awesome," Martinez said. "It's so majestic…it's something that when you see one, it just it'll never get old."
The visitor center will be open on Tuesdays, Wednesdays and Thursdays in the month of January from 10 a.m. to noon. Hours are subject to change.
Let's Get Out there airs once a week on KGW's 4 p.m. newscast and The Good Stuff, which airs Monday-Thursday at 7 p.m. We're including viewer photos for this series. You can text your photos to 503-226-5088 or post them on the KGW Facebook page.