PORTLAND, Ore. — After being held virtually for two years, the 38th Tree Lighting Ceremony — a Portland tradition — will return to in person this year on Friday, Nov. 25.
The 75-foot tall holiday tree arrived to Pioneer Courthouse Square on Wednesday morning. The tree was donated by Stimson Lumber Company and weights approximately 8,500 pounds.
Rodney Jacobs with Stimson Lumber said it takes a lot of work to put together.
"We supply 400 extra branches to fill in the gaps," Jacobs said. "The square will attach those branches and put on about 14,000 lights."
Families gathered to see the arrival of the tree. Alex Wilkins, 14, and her family attend the event every year.
"For me, it means the start of a more joyous time of year," Wilkins said.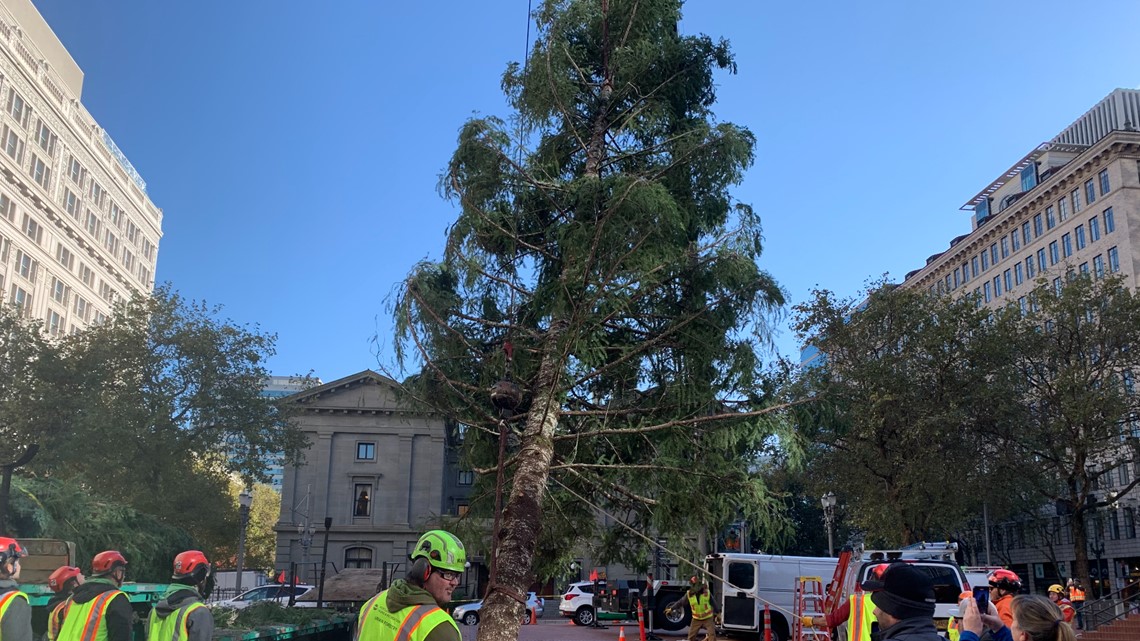 A huge crane was used to lift the tree into place on Wednesday.
Theresa Vetsch-Sandoval with Pioneer Courthouse Square said a lot of events surrounding the holiday season have been hybrid the last two years because of the pandemic. But this year marks the return of in person holiday events.
"The Portland Bazaar is coming to the square," Vetsch-Sandoval said. "Just a full slate of events throughout the holiday season, school groups and choirs."
Wilkins said after two years dealing with COVID, this year is different.
"I think it's just a special moment for the entire city," Wilkins said. "It's just a tradition for the entire city that everyone enjoys."