HILLSBORO, Ore. — One lucky fourth grader from Jackson Elementary School in Hillsboro will get to light the Christmas tree this year in Washington, D.C.
On Monday morning, a big name in Oregon surprised one little girl with the big news.
Oregon Gov. Kate Brown showed up at the school to announce the winner of an essay contest. More than 1,200 kids submitted essays about why they love Oregon's outdoors. The winner gets to light the Capitol Christmas Tree.
"What I love about the Oregon outdoors is all the trees," said one student in the classroom.
"There's flowers. There's fresh air. The grass is green," said Brigette Harrington, who raised her hand to weigh in.
Harrington is the fourth grader who won the essay contest. When Brown announced her as the winner, she was so excited she started crying as her classmates clapped and cheered.
If going to Washington, D.C. and lighting the Christmas tree wasn't enough, she and a family member get a free hotel stay. She even got a special gift from the US Forest Service, an Ugly holiday sweater to wear on the occasion.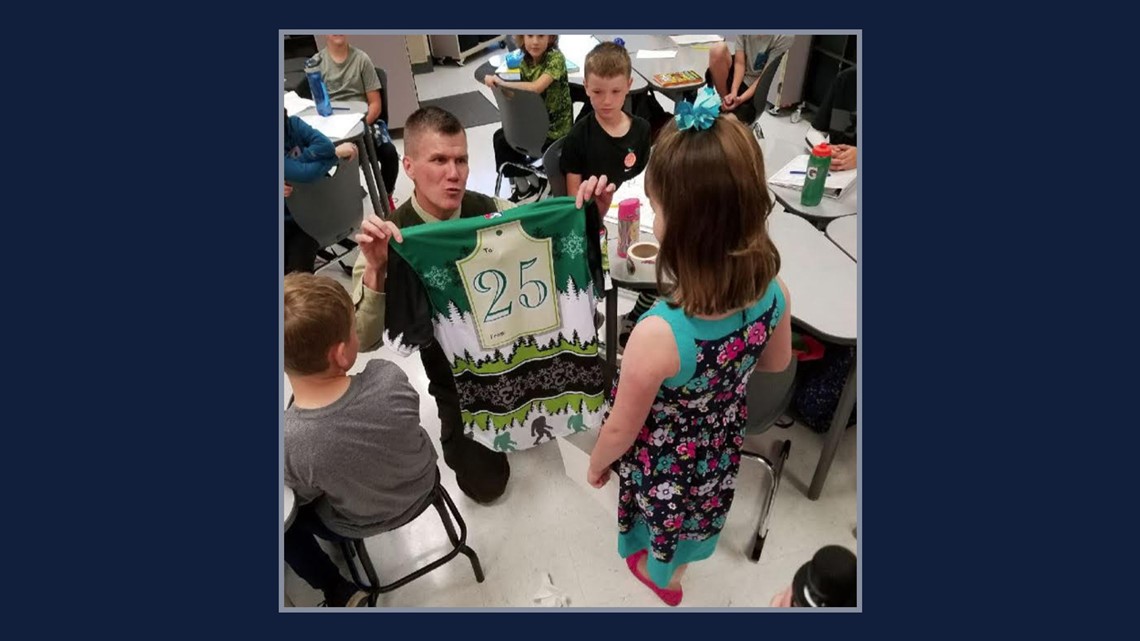 "I'm feeling pretty amazed and excited. This is such an honor," Brigette said.
She said it took her three days to write the poem that won.
"Her use of rhyme and her use of the four seasons in Oregon ... it was just extremely well written," Brown said.
When asked to read an excerpt from her poem this is the part Brigette selected:
"It was time to cut our Christmas tree.
We've got to find the right one.
Can't wait to get it home inside,
Every year since 1964, a tree is selected for the Capitol from a different national forest.
Last year it was from Montana and a child from that state got to light the tree.
This year the Capitol Christmas Tree is coming from the Willamette National Forest.
PHOTOS: Hillsboro girl to light Capitol Christmas Tree