PORTLAND, Oregon — So many things in the world have changed recently -- on global and local level.
The restaurant industry alone has had to make a lot of adjustments in an attempt to stay afloat.
Before the pandemic, we Portlanders loved going out to eat so much that most of us were willing to wait in line for hours for a special meal.
But now, restaurants are bringing the food to us, with new options for contact-free delivery and curbside pickup.
And many restaurants are now trying something brand new: grocery service.
That means you can support local restaurants while still getting the items you need for your fridge and pantry.
Here are the Portland restaurants now selling groceries: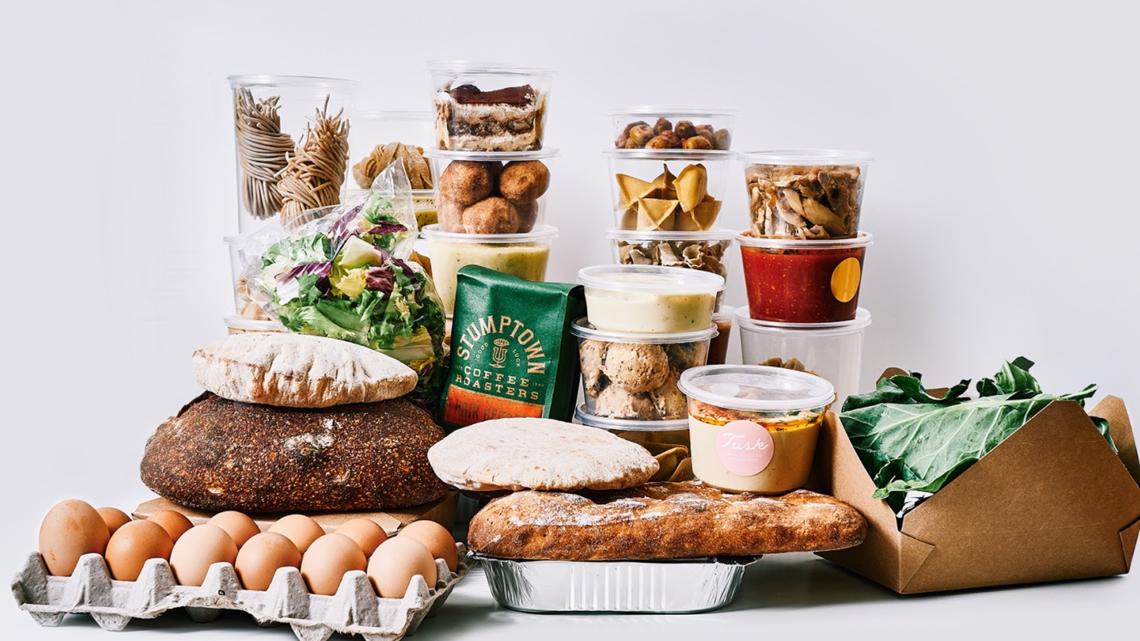 The sister restaurants are teaming up to offer a curbside takeout menu with a lot of options, including produce boxes of local spring vegetables, pantry staples, and full meal options. You can buy a la carte items like oat milk, bacon, and butter.
Out of bread? Need more pickles? Or just craving some dumplings? Kachka is selling a range of Russian condiments and other ingredients, plus freshly baked bread and many of the restaurant's full menu items for curbside pickup and delivery. Oh, and also toilet paper.
Sure, you can get a bento box from Nodoguro, filled with delicious seafood and soup (well, when they're not sold out), but did you know that the power couple that runs the restaurant will also sell you hygiene products? Ryan and Elena Roadhouse have launched a virtual store for food items from Nodoguro, and then hand soap, hand sanitizer, and all-purpose cleaner from Eleusis.
Olympia Provisions is featuring small local companies in a new delivery service. You can order local meats, cheese, coffee and more from the Portland Pantry. You can even order Social Distancing Happy Hour Kits for you and your friends, so you can eat and drink together from afar.
Of course, you can get beer from 10 Barrel, but you can also get an assortment of groceries - and yes, they have toilet paper too. On the brewery's pantry menu, you can order meats, cheeses, vegetables and more for pickup.
If you're sick of drinking the same coffee or tea at home every day, you can order yourself some upgrades from Tea Bar. The shop's Pearl District location is offering to-go and delivery drinks, and a whole offering of pantry items. You can order bread, granola, beans, ice cream, and of course, lots of tea. You can also order a whole bag of take-home boba, to make your own bubble tea at home.
Nicky USA isn't a restaurant, but it's where many of your favorite Portland restaurants get their meat. The company is a wholesale butcher and purveyor of high-quality meats, but right now, the company is hosting an online fire sale, where you can order all kinds of meat to cook at home - and again, also toilet paper.
Cassidy Quinn is the host of Tonight With Cassidy on KGW. But right now, like many of you, she is working from home, trying to focus on the happier things going on in the world. Tonight With Cassidy is currently on hiatus, but you can watch previous segments from the show here, and follow Cassidy on Twitter @CassidyQuinn.