PORTLAND, Ore. — The Oregon Zoo announced on Wednesday that Chendra the Asian elephant is pregnant and due to give birth in late 2020.
The pregnancy was a happy surprise for zoo staff.
Chendra has spent the last decade with several male elephants but had not been recently observed showing any signs of engaging in breeding behavior, according to zoo officials.
"We are so excited for Chendra," Bob Lee, who oversees the zoo's elephant area, said. "Raising a calf is one of the most enriching things an elephant can experience, and we didn't know whether she would ever have that chance. Asian elephants have evolved to live in social groups, and every member of the group has some role in raising young. We're thrilled by the prospect that Chendra and the rest of the herd may get that opportunity in the near future."
Zoo staff believes Chendra conceived sometime in January but are not sure which of the zoo's male elephants - Samson or Samudra - is the father.
"All we can say for sure is that the dad's name is Sam," Lee said. "Chendra has spent a lot of time with each of them over the past year. We won't know which Sam until the baby's born and we're able to do some genetic tests."
Photos: Chendra the elephant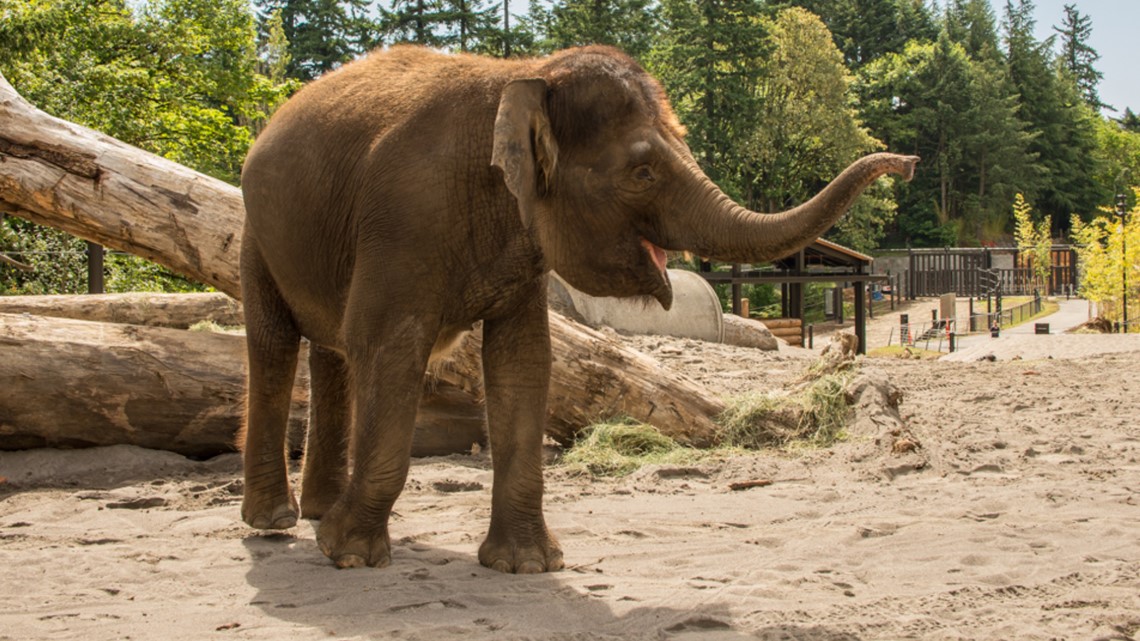 Chendra has also recently undergone a routine tuberculosis test that staff said may take up to eight weeks to get definite results.
"A serological antigen-detection test flagged Chendra as reactive last week," zoo veterinarian Kelly Flaminio said. "This test is not a reliable indicator of active TB, but it can be an early predictor, so we're preparing for that outcome in order to be on the safe side. If we need to treat her, it's better to get as quick a jump on it as we can."
In the meantime, Chendra will be housed separately to ensure that she and the other elephants remain healthy and safe.
The good news, Chendra's pregnancy is also a contrast to the start of her life where she was found "wandering around orphaned, hungry with wounds on her front legs and her left eye that left her blind in that eye," according to Lee.
"Because she was so young, she was unable to be reunited with her herd or back into the wild, she was taken to the Oregon Zoo where she's called her home since 1999," Lee said.
Related links