CANNON BEACH, Clatsop County — A dead gray whale washed ashore at Crescent Beach in Cannon Beach along the Oregon coast Saturday afternoon, according to Seaside Aquarium. This is the fourth dead whale to wash up along the state's northern coastline within a month.
The Coast Guard had reported spotting the gray whale floating about a mile offshore a few days prior.
The whale was in a much more advanced state of decomposition than some of the previous carcasses to wash ashore. It had been dead for over a month, maybe two, according to Seaside Aquarium.
Just last week, a 12-foot-long gray whale calf washed ashore near the wreck of the Peter Iredale, about 100 yards north of a sperm whale that washed up on Jan. 14 , according to Allysa Casteel with Seaside Aquarium.
Seaside Aquarium did confirm that the recent dead whale is not the mother of the baby gray whale due to the amount of time the latest whale is believed to have been dead.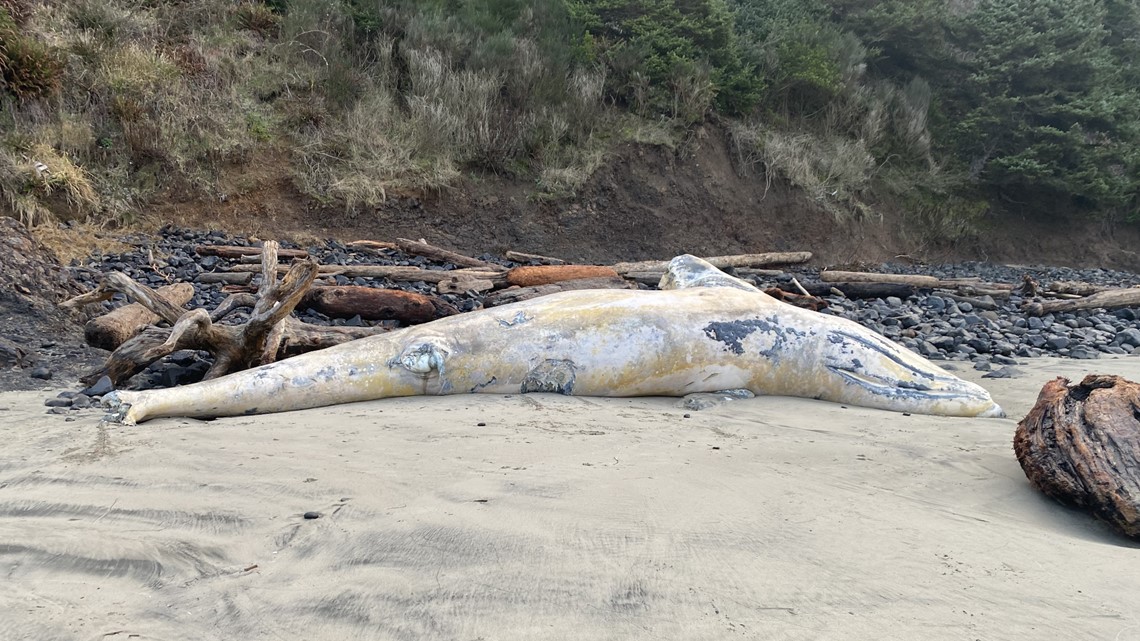 Due to the whale's location, aquarium officials said that a full necropsy is nearly impossible as the secluded beach is only accessible by hiking. In addition, its state of decomposition makes it fairly challenging to determine a cause of death.
The aquarium also pointed out that the deceased whale had sustained a "sizeable" shark bite after its death.
Timeline
On Jan. 11, a gray whale carcass

washed up

on the beach of Winchester Bay near Reedsport on the southern Oregon coast.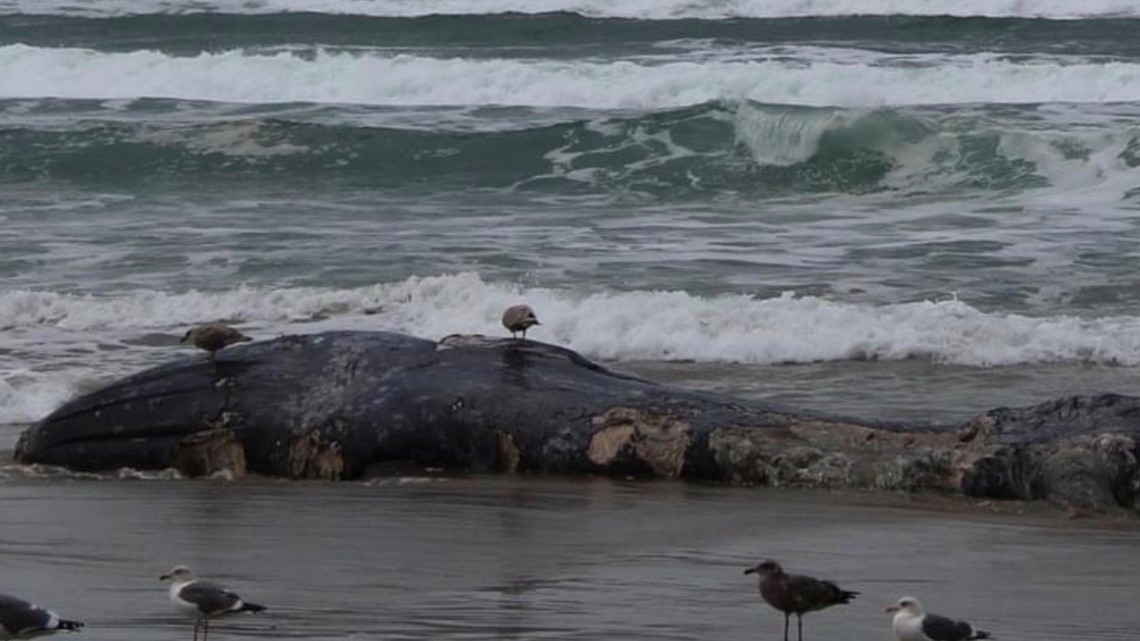 On Jan. 14,

a

sperm whale

carcass washed ashore next to the shipwreck of the Peter Iredale at Fort Stevens State Park.

It was first reported as a humpback whale, which is a more common sighting. Marine experts later determined it was a 40-foot-long male sperm whale that was about 20 years old.
PHOTOS: Whale washes up at Fort Stevens State Park
A dead whale calf washed ashore at Fort Stevens State Park along the northern Oregon coast on Jan. 18, according to Seaside Aquarium. The baby whale had been dead for a while prior to washing up ashore. Michael Milstein with the National Oceanic and Atmospheric Administration said the whale was apparently a "stillborn" gray whale.
PHOTOS: Dead gray whale calf washes up at Fort Stevens State Park