NEWPORT, Ore. — A total of 25 rare and critically endangered sunflower sea stars were discovered in Yaquina Bay in Newport, according to the Oregon Coast Aquarium.
The sea stars were once common sights in tide pools along Oregon's coast. These days, the creatures are nearly extinct.
Around 2013, the mysterious illness tore through the sea star population all along the West Coast, leaving the animals on the brink of extinction.
The OCA staff were in the bay searching for fish and invertebrates. During the excursion, they came across one adult and 24 juvenile sunflower stars, the largest measuring just six inches across.
Full grown sea stars can reach up to four feet across and have as many as 26 arms, according to the aquarium.
"We have to document this," said aquarist Tiffany Rudek, as she began measuring the stars.
After the creatures are photographed and measured, they are each slowly returned to the seafloor. OCA said the juvenile sunflower stars may be "a precursor of the species recovery, though only time will tell."
"To come across not one, but 25 sunflower stars? It's incredible. It's unprecedented," Rudek said. "I am so excited about what this could mean for the species."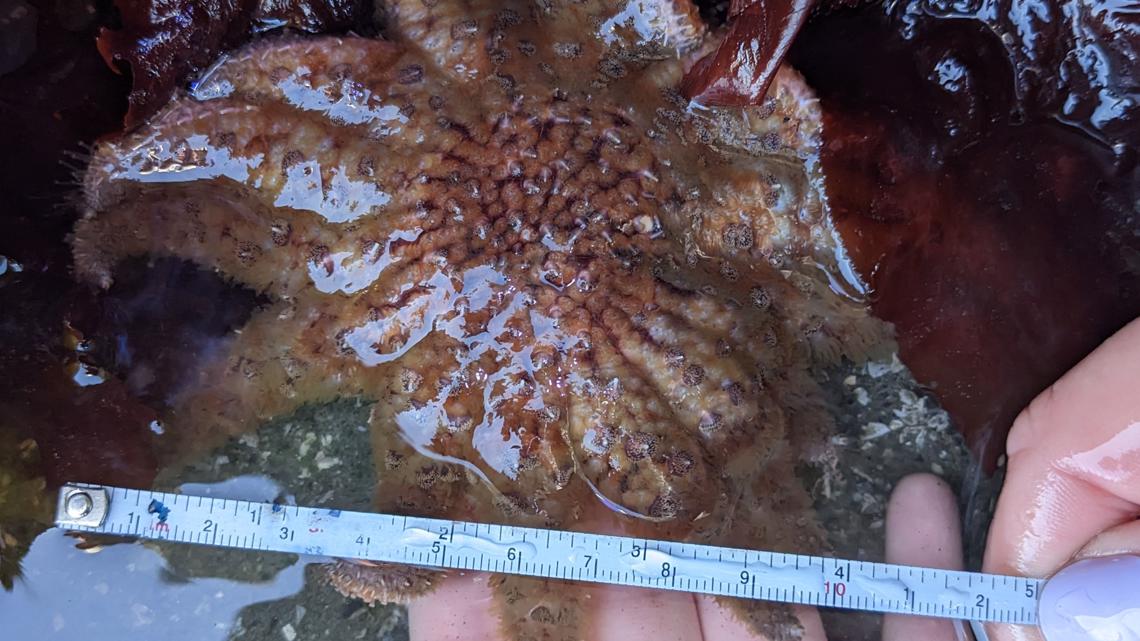 The creatures are native to the coastal waters of the Northeast Pacific Ocean and are crucial in keeping urchin populations in check.
In a 2022 interview with KGW, Steve Rumrill, who leads the shellfish program for the Oregon Department of Fish and Wildlife, said as many as six million individual sea stars may have perished within just a couple years. The National Oceanic and Atmospheric Administration (NOAA) estimates 90% of the sunflower star population fell to the disease.
In 2023, the Oregon Coast Aquarium in Newport announced researchers had made a breakthrough on treating the ailment.