The 9,500+ lights on the 75-foot Doug Fir in the heart of the city's downtown will be switched on in a festive party that includes a sing-along with Portland's own Thomas Lauderdale from Pink Martini and plenty of other local musicians and singers. KGW's own Brittany Falkers will be hosting the event.
The post-Thanksgiving tree lighting ceremony is a Portland tradition that dates back decades. This year will be the 38th ceremony.
When: Friday, Nov. 25 starting at 5:30 p.m.
Where: Pioneer Courthouse Square
Cost: Free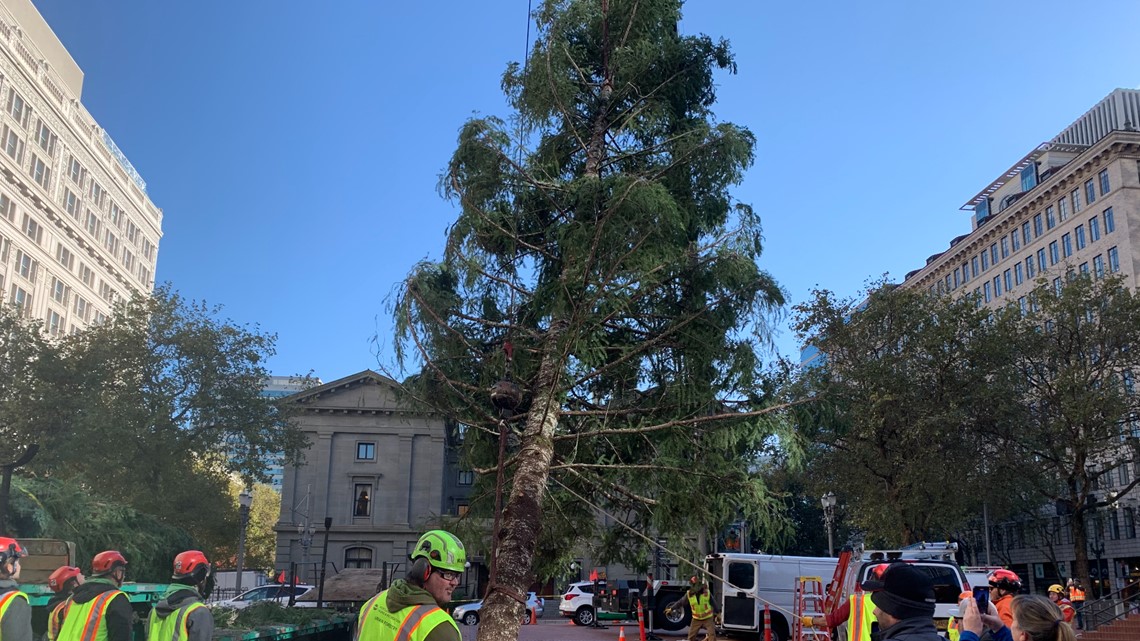 How to watch from home
Can't make it to the ceremony? KGW will be live streaming the whole celebration. You can watch it on all our digital platforms, including our YouTube channel and KGW+, our free Roku and FireTV app. The tree lighting will also air live during our 6 p.m. newscast Friday night.
Other holiday events at The Square
The Portland Bazaar
When: November 27 from 11:00 a.m. - 4:00 p.m.
Over 40 vendors will be placed around the Christmas tree. More info here.
The Dickens Carolers holiday performances
When: November 27 from 11:30 a.m. - 12:30 p.m.
Enjoy caroling classics performed by A-Capella singers clad in traditional Old English costumes as they stroll around The Square. More info here.
The Great Figgy Pudding Caroling Competition
When: December 9 from 5:30 - 7:30 p.m.
Brings caroling groups from around the area, with the top three holding a "carol-off". The winner gets $1,000. KGW's Drew Carney is hosting. More info here.
31st Annual Tuba Christmas Concert
When: December 10 from 1:30 - 3 p.m.
Experience the sounds of big brass as 200 tubas play in unison. More info here.