To learn more about the OnPoint Prize for Excellence in Education visit OnPointcu.com.
Here are this year's winners:
Caryn Anderson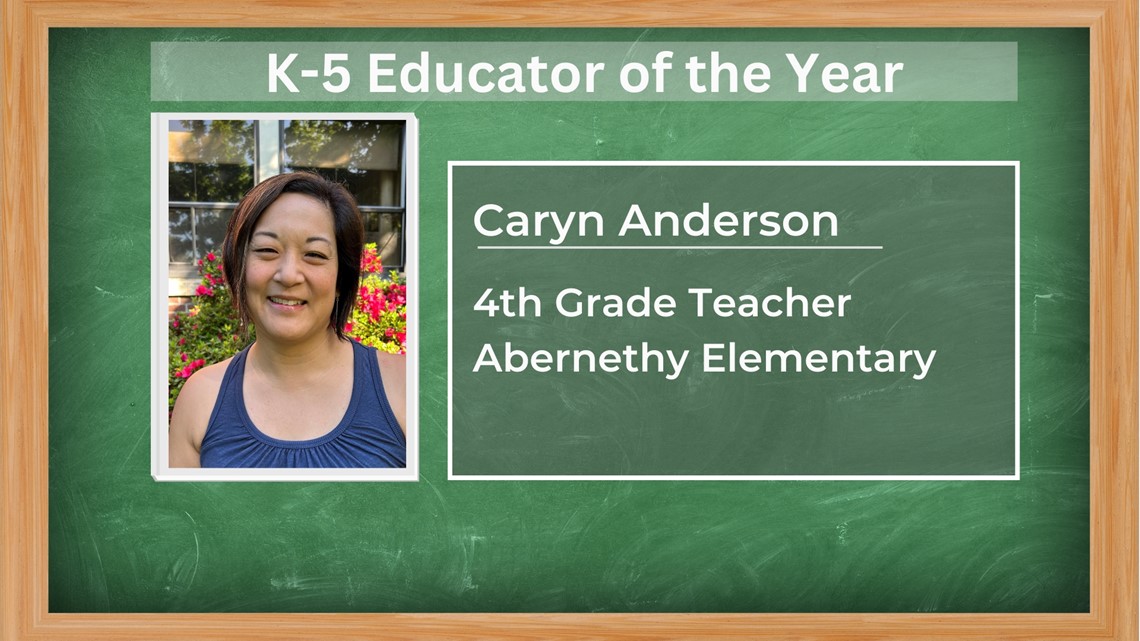 Anderson is the OnPoint K-5 Educator of the Year. She's a fourth-grade teacher and Abernethy Elementary School in Portland.
"I feel like I'm the product and the reflection of 24 years of amazing other people that have just really made an impact on my life," Anderson said.
Her connection with her students fosters not just academic, but also emotional growth.
"I have found new meaning in what I do every day and the purpose behind my work and the importance of it," she said. "This is for all of the students who grew up like me that didn't have a place, that they didn't have a community who saw who they were. And so, the work that I do is for them and for all the other students who are allies and support in this work."
Lucas Dix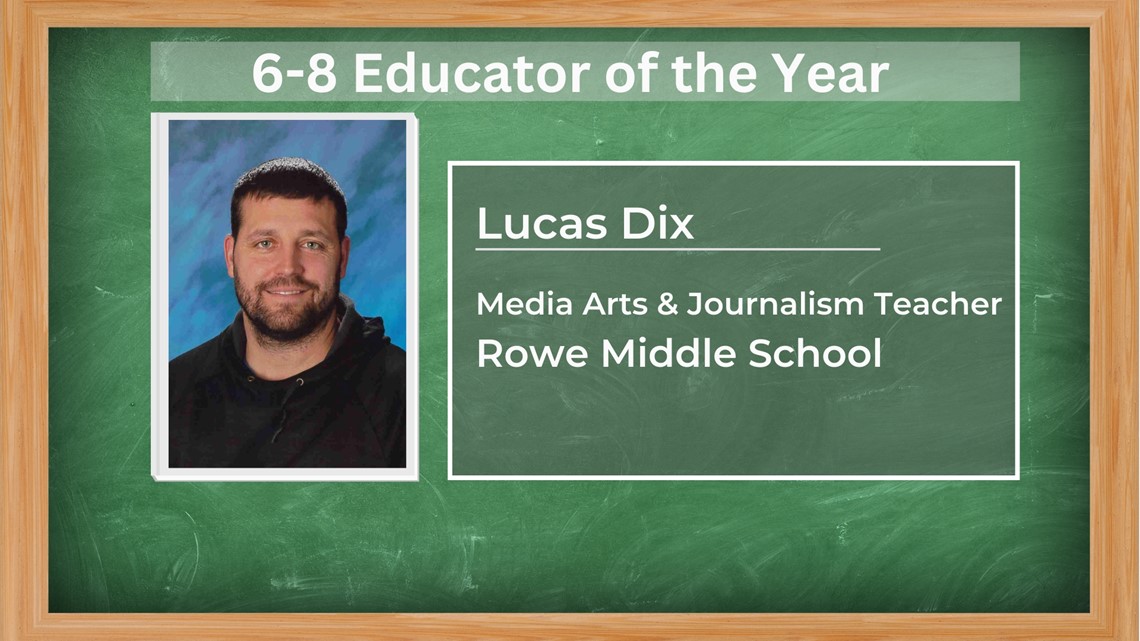 Dix is OnPoint's grades 6-8 Educator of the Year. He's a media arts and journalism teacher at Rowe Middle School in Milwaukie.
"I love my community. I think it's really awesome. I love coaching there. I love teaching there," Dix said.
He's a driving force behind improving the culture at his school, bringing back dances and growing student engagement with a weekly student-led video series.
"I never would have thought about this stuff. We kind of just put our heads down and get the work done, and there's a lot of work to be done in teaching right now. So, to be recognized is really awesome," Dix said.
Willie Williams

Williams is the OnPoint grades 9-12 Educator of the Year.
"It's a great day to be a Rider," Williams said.
He's considered the heartbeat of Roosevelt High School. He's a history and economics teacher who connects students with history and government affairs, hosting innovative discussions around issues impacting Portland.
"I tell my students, 'Don't ever stop dreaming, because I feel like I'm living the dream myself. Always set high standards for yourself and just keep at it,'" he said.
"He is unapologetically himself every day and he's the type of person who'll just put his head down and do the work without any recognition," William's wife LaTasha Williams said. "So the fact that he's finally being recognized for his true ability and passion – it means the world to me, to our kids, to him."
He thinks of his students and colleagues as family, even serving Louisiana gumbo to the 1,500-student body.
"It's a week-long process, but it's something I love doing. It's soul food. I think good food makes people smile and makes them feel good. That's what I want to see," he said.
This year, OnPoint added a new category: the Gold Star Winner. It recognizes educators who are pre-kindergarten teachers, counselors, librarians, administrators and substitute teachers.
Samuel Platt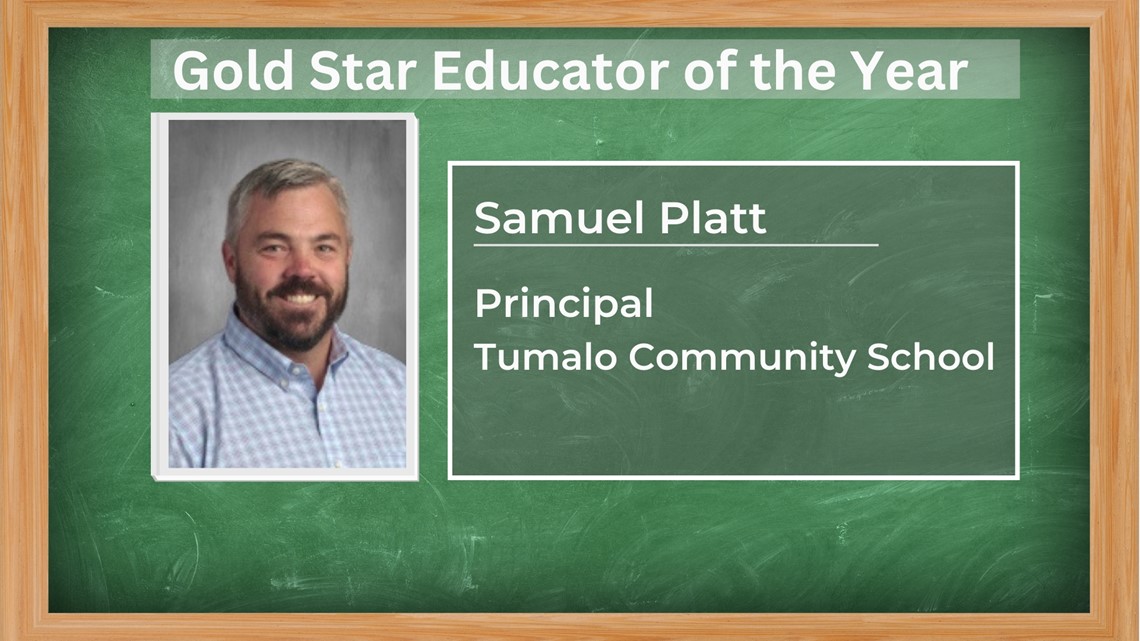 Platt is this year's Gold Star Educator of the Year. He is the principal of Tumalo Community School in Bend.
"I work with the most unbelievable teachers. The most loving and caring staff. We have the greatest students and the most supportive parents and community," he said.
Platt has created a community, secured funds to create new jobs and programs, implemented a robust volunteer network, and has higher attendance and positive feedback from students and parents than the Bend-area school has seen in years.
"There's no shortage of people who deserve to win something like this. Anybody who steps foot in a school and gives their best to kids deserves to win something like this," Platt said. "So I'm really grateful to OnPoint for the opportunity to be recognized for that and I look forward to seeing so many other school staff have that opportunity as well. It's really special."