PORTLAND, Ore. — The latest partnership formed by KGW, Safeway, and Albertsons helps feed school kids, seniors, and families all across the region who have felt the impact of the COVID-19 pandemic in the past few months.
With direct grants from the foundation, plus donations made at the register, the hope is to assist the people who need it to get back on their feet during this challenging time.
"A lot of the people that are coming have just never asked for help before. They're saying, 'We were giving to Food for Lane County just a month ago, and now we're here asking for help'", says Dawn Marie Woodard from FOOD for Lane County, Oregon's second largest regional food back.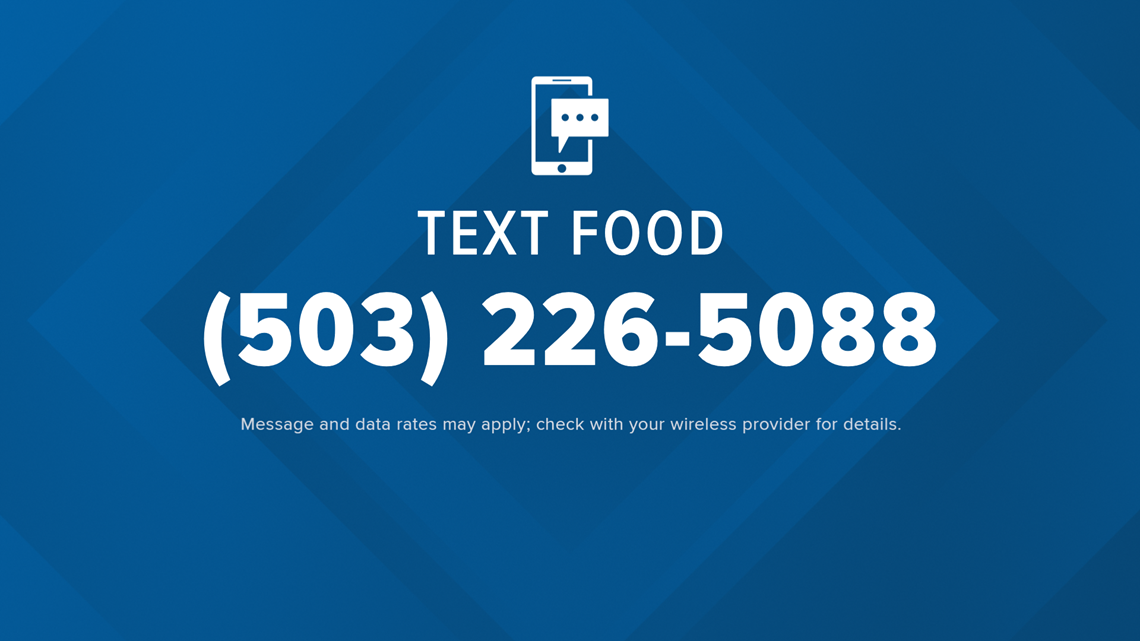 If your program meets the following criteria, apply for funding by applying online:
Program supports emergency meal distribution programs for students
Program supports families in need through gift cards or food distribution
Program provides meals and food to seniors
Program helps families access federal food programs like WIC and SNAP
Programs that have received assistance already include:
1st Phoenix Community Center (Southern Oregon)
Blue Mountain Action Council
El Programa Hispano Catolico
First Presbyterian Church – USA
Northwest Coastal Housing
Partners for a Hunger Free Oregon
Roseburg Fellowship Foundation
Salvation Army, A California Corporation
United Way of Columbia County
Veteran Advocates of Ore-Ida -
YMCA of Grants Pass, Oregon
Lower Columbia Community Action Council
McMinnville School District #40
Portland Homeless Family Solutions
SIUSLAW SCH DIST 97J-RHODODENDRON ELEM. SCHOOL
JUNCTION CITY SCH DIST 069-JUNCTION CITY HIGH SCHOOL
LINCOLN CO SCH DIST-TAFT HIGH SCHOOL
SALEM-KEIZER SCH DIST 24J-AUBURN ELEM. SCHOOL
SALEM-KEIZER SCH DIST 24J-WASHINGTON ELEM. SCHOOL
SALEM-KEIZER SCH DIST 24J-HAMMOND ELEMENTARY SCHOOL
REYNOLDS SCH DIST 007-GLENFAIR ELEM. SCHOOL
KLAMATH CO SCH DIST-SHASTA ELEM. SCHOOL
HOOD RIVER CO SCH DIST 1-MID VALLEY ELEM. SCHOOL
MCMINNVILLE SCH DIST 040-GRANDHAVEN ELEM. SCHOOL
LA GRANDE SCH DIST 001-GREENWOOD ELEM. SCHOOL
NEWBERG SCH DIST 29J-EDWARDS ELEM. SCHOOL
PHOENIX-TALENT SCH DIST 004-PHOENIX ELEM. SCHOOL