PORTLAND, Ore. — Former Southridge High School and Mountainside High School basketball star Cameron Brink will be a new addition to the New Balance family. She now joins Grammy-nominated rapper and Portland native Aminé.
Brink just inked a New Balance deal, making her the first women's basketball player that the apparel and footwear brand has signed.
Brink recently decided to forgo the 2023 WNBA draft in order to return to Stanford for her senior season. The 6-foot-4 forward averaged 15.1 points, 9.6 rebounds and 3.5 blocks per game as a junior.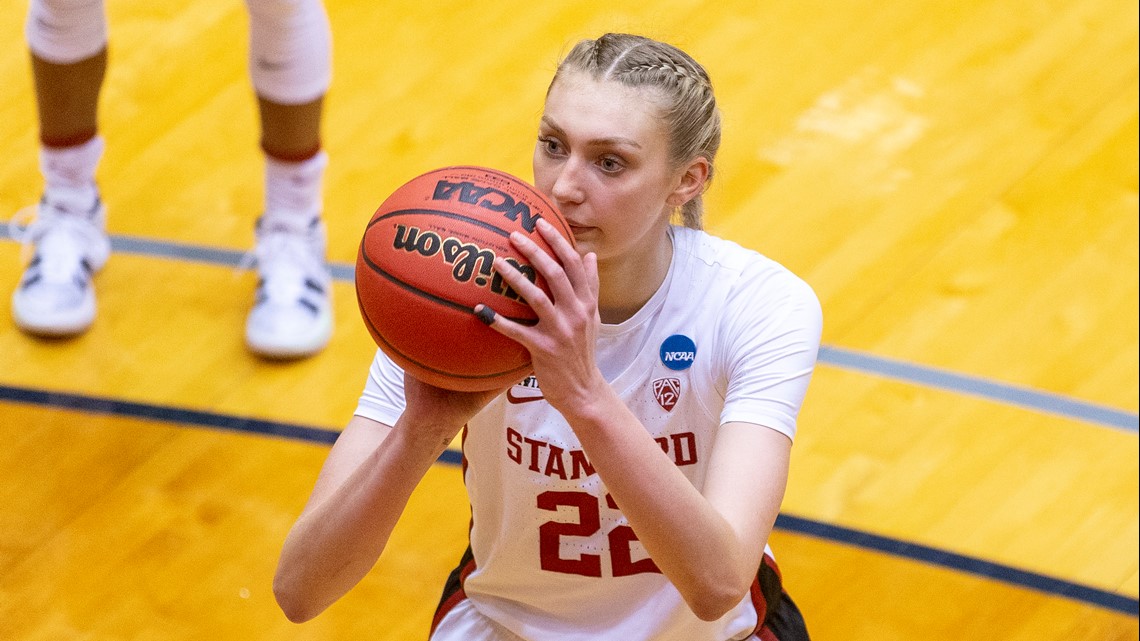 Brink's mother and godmother, Sonya Curry, the wife of former NBA basketball star Stephen Curry Sr. and mother of four time NBA championship ring holder Stephen Curry, were college roommates at Virginia Tech.
Brink often spent summers with the Curry family. "I remember playing in their backyard, in their pool, playing basketball," she said in a 2018 interview with KGW.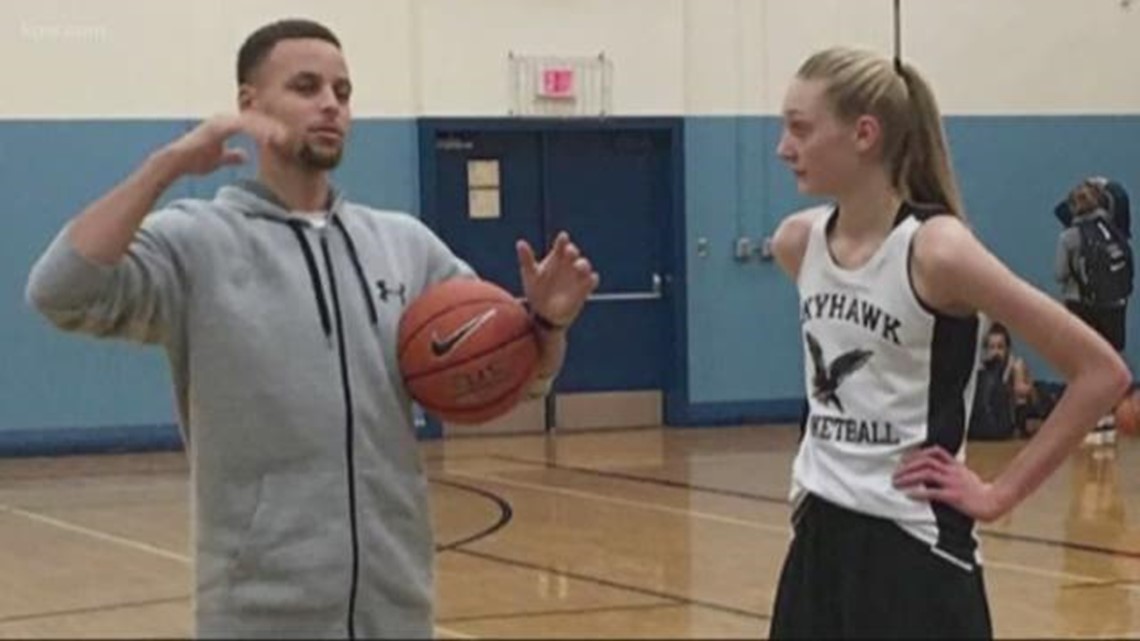 Brink helped lead Southridge to consecutive state championships her freshman and sophomore seasons. She was named Oregon Gatorade Player of the Year her sophomore and junior seasons. During her senior season at Mountainside, Brink was named to the McDonald's All-American Game and the Jordan Brand Classic rosters.
The No. 3 ranked high school player in the country by ESPN, Brink chose Stanford over Oregon and UConn, and her freshman season, she helped lead the Cardinal to its first national championship since 1992. She led Stanford back to the Final Four her sophomore season and was named Pac-12 Player of the Year and selected as a third-team All-American. She received second-team All-American honors her junior season.
Brink has also been heavily involved in USA basketball, representing the United States at the 2018 FIBA Under-17 World Cup and in 2018, where the U.S. won gold, and in 2019, where she helped lead the U.S. to another gold medal at the FIBA Under-19 World Cup.
"I think I want to stay just because I want to just continue to be a kid," she said. "Finish my degree in four years, not rush myself. It's fun, college is fun. Why not stay?"