PORTLAND, Ore. — A new exhibit, set in the early '60s, will transport visitors back to the time when Beatlemania was all the rage.
"Ladies and Gentlemen...The Beatles!" will debut at the Oregon Historical Society in Portland on Friday, May 10.
"It doesn't take a hard day's night of thinking to understand the impact that The Beatles had on the history of music and popular culture," said OHS Executive Director Kerry Tymchuk. "The Oregon Historical Society is excited to bring to Portland this fun, interactive exhibition celebrating the band that forever changed rock and roll."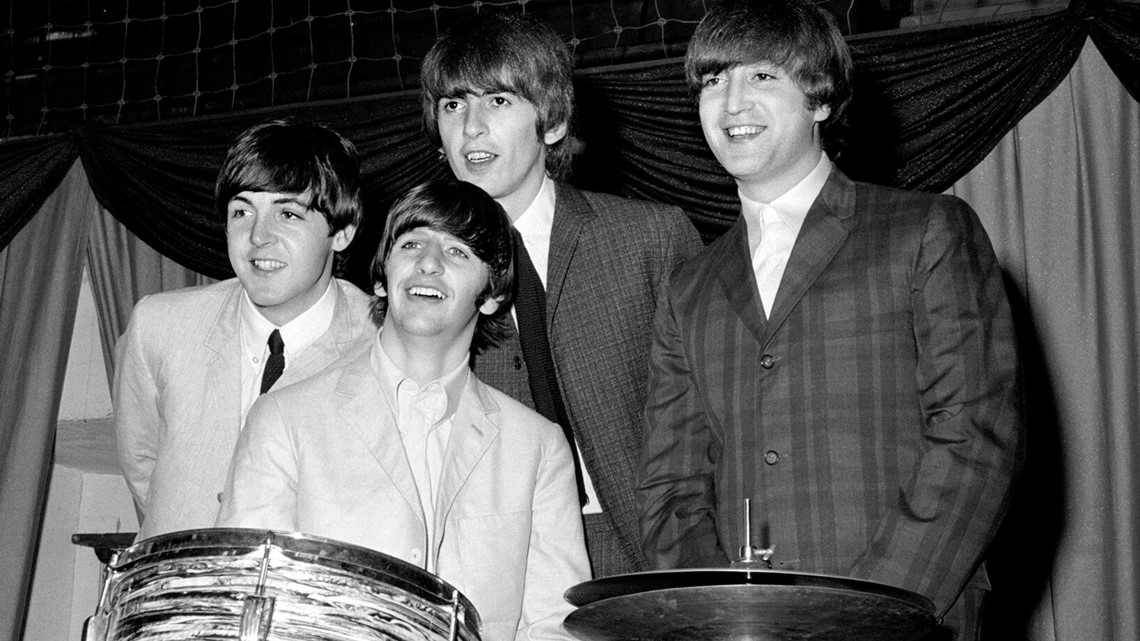 Big fans of The Beatles will be excited to know that over 100 objects, ephemera, and interactive elements will be in the exhibit - some things will be debuting to the public for the first time in an exhibit.
Chuck Gunderson is part of Fab Four Exhibits. The group is responsible for bringing the exhibit to Portland. He says their goal is to spread the magic of The Beatles.

"About 90% of the artifacts represented at Oregon Historical Society belong to us. They've been sitting in our houses for a long time, under our beds, in our basements and we thought to ourselves back in the late 2000s we need to get this out where people can see this and appreciate it and understand the magic of The Beatles," said Gunderson.
PHOTOS: Beatlesmania comes to Oregon Historical Society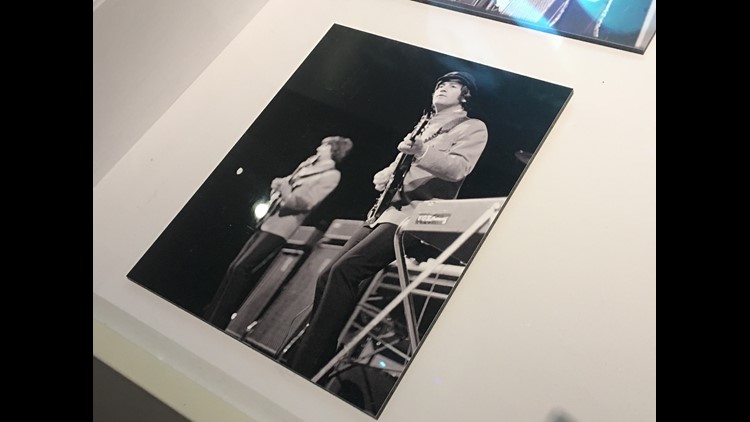 Fans will see Paul McCartney's jacket from The Beatles' historic 1965 Shea Stadium concert, and, for the first time on exhibit, one of McCartney's bass guitars.
Other exhibit highlights include:
Ringo Starr's black-on-black striped suit worn in The Beatles' debut film A Hard Day's Night and Ringo's Abbey Road crosswalk jacket
Paul McCartney's original handwritten lyric sheet for the song, "What You're Doing" (August 1964)
Handwritten set lists from The Beatles' concerts, including the earliest known set list (Grosvenor Ballroom, June 1960) and the one used onstage at the group's first-ever American concert (Washington D.C., February 11, 1964)
Gold records of I Want To Hold Your Hand and Rubber Soul
Venue contracts from the band's American tours
An eye-popping display of mass-produced merchandising items
Kid-friendly interactive elements including a virtual drumming lesson from Ringo and a playable home-made skiffle bass