PORTLAND, Oregon — Macaroni and cheese is one of those dishes that a lot of families have a recipe passed down from relatives.
Sunday October 27th you can judge who has the best from dozens of professional chefs in the city for the 2nd annual Portland Mac & Cheese Festival.
"I will be there! I will be there throwing down!" says Casey Gipson, executive chef of Migration Brewing, who won People's Choice in 2018, and is ready to defend.
"We go simple and take heavy cream and reduce it down and add really good cheddar to it that's been aged and some smokey bacon. Then we do breadcrumbs with bacon ground up in it to top the whole mac n cheese so it's nice and crispy-smokey," Gipson said.
Want your mac off the beaten path? There have been ramen mac and cheeses, ones with kimchi, mac and cheese on a hamburger, mac and cheese pie and all kinds of other incredible toppings and flavors from Portland's renowned food trucks and kitchens.
This year there's even an entire vegan competition.
"It's a good place to see what chefs are doing with a pretty standarized recipe and seeing the creative freedom that people take," Gipson said.
The festival is at Castaway Portland on Northwest 18th Avenue and will also have cocktails, beer and dessert.
Tickets are about $45. Kids are welcome.
Make your mouth water with Portland's Mac n Cheese Festival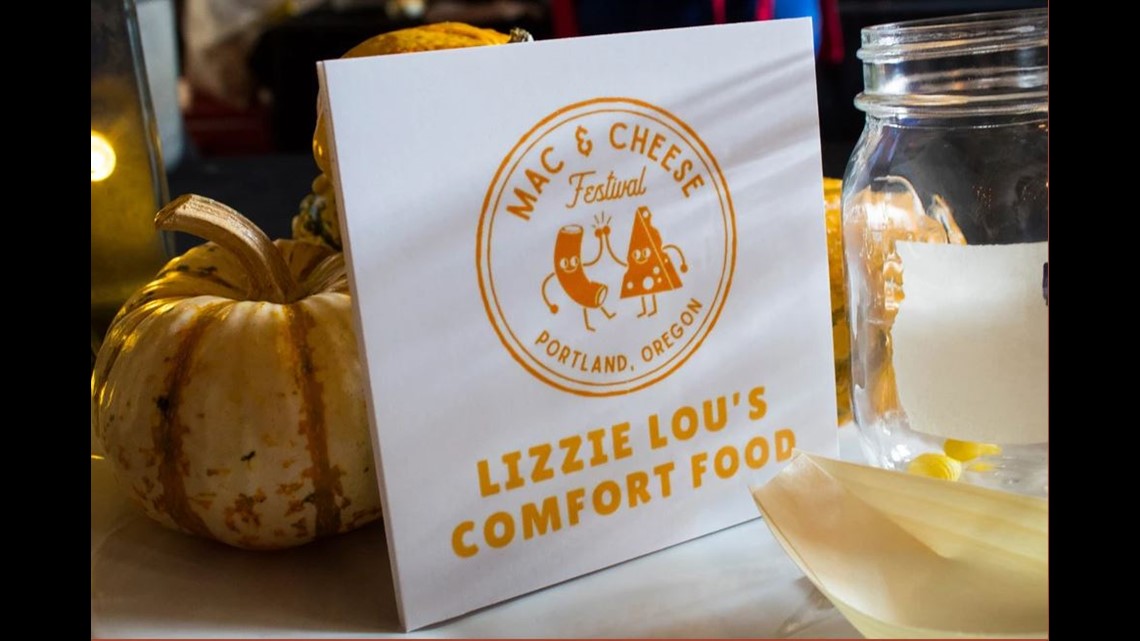 RELATED: Sunrise 60: Now you can have Ava Gene's signature soap in your home
RELATED: #Sunrise60: New app hires a concierge to manage table wait times at busy restaurants