This month newsrooms across the state are highlighting the public health crisis of death by suicide. Our goal of "Breaking the Silence" is to not only put a spotlight on a problem that claimed the lives of more than 800 Oregonians last year, but also examine research into how prevention can and does work and offer our readers, listeners and viewers resources to help if they – or those they know – are in crisis.
Most of our work will be published and broadcast April 7-14. The participating media outlets are using a common set of data and have loosely coordinated their coverage in an effort to avoid duplication and better amplify all of our work. When possible, we will promote each other's stories, but all of them can be found on breakingthesilenceor.com
This weekend's guests on Straight Talk with Laural Porter were Lines for Life CEO Dwight Holton and Lines for Life YouthLine crisis line director Emily Moser. Watch what they had to say about the crisis, resources for prevention and erasing the stigma of suicide.
RESOURCES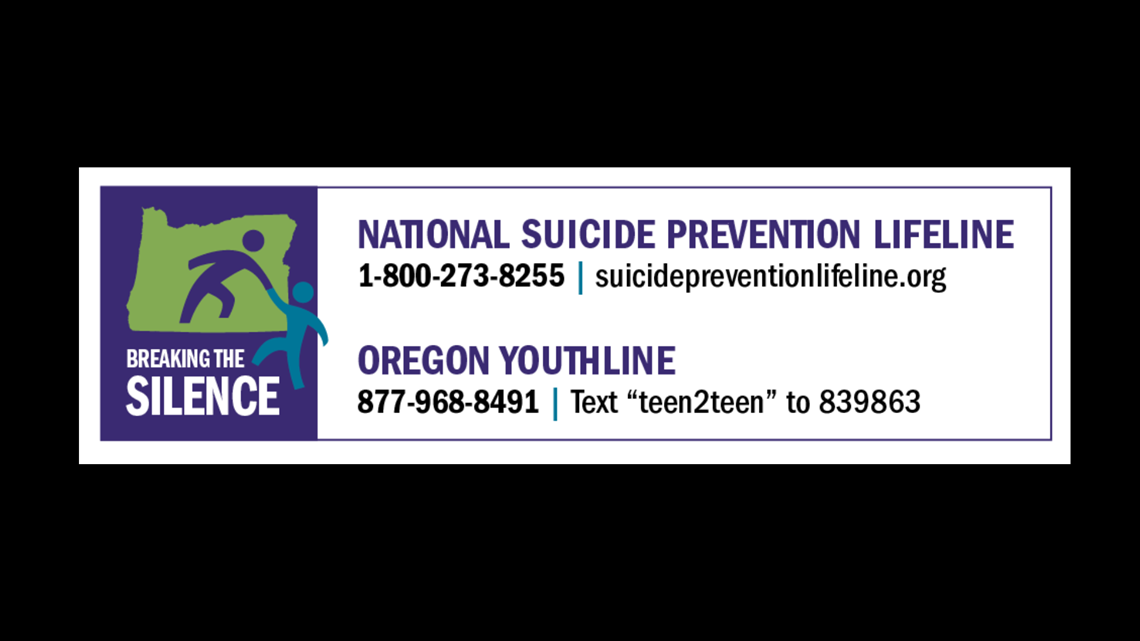 The National Suicide Prevention Lifeline can be reached at 800-273-8255. The Crisis Text Line provides free, 24/7 crisis support by text. Text 741741 to be connected to a trained counselor.
Help is available for community members struggling from a mental health crisis or suicidal thoughts. Suicide is preventable.
The Multnomah County Mental Health Call Center is available 24 hours a day at 503-988-4888.
If you or someone you know needs help with suicidal thoughts or is otherwise in an immediate mental health crisis, please visit Cascadia or call 503-963-2575. Cascadia Behavioral Healthcare has an urgent walk-in clinic, open from 7 a.m. to 10:30 p.m., 7 days a week. Payment is not necessary.