PORTLAND, Ore. — A few weeks ago, the president and CEO of the Portland Business Alliance, Andrew Hoan, was a guest on KGW's current affairs show Straight Talk and discussed the historic economic expansion in Oregon and the Portland metro region has experienced over past 11 years.
That robust world came to an end with the coronavirus pandemic. More than 3 million Americans filed unemployment claims in the last week, the highest ever recorded. About 76,500 Oregonians did as well, 15 times the amount of claims from the week before.
"You can't reference this to any other point in history with the rapid deterioration of the economy," said Hoan. "The impacts on business are thorough and widespread. They will impact every sector of the economy. They will affect every part of our region," he said.
Hoan told Straight Talk host Laural Porter that the Portland Business Alliance has shifted its focus and resources to finding ways to support the business community, and help the region rebound after the outbreak passes.
Hoan stressed the top priority is action to contain the spread of the disease in the region. He said the Portland Business Alliance supports the stay-home order from Gov. Kate Brown.
And while public health officials work to address the health crisis, the alliance and its partners are urging leaders to listen to the voice of businesses.
In a letter, signed by three dozen businesses and labor groups, the PBA urged leaders to take a regional approach to help mitigate the impacts on the business community. Hoan said Oregon officials are currently discussing a state stimulus package. He said the relative scale needs to be in line with the size of the federal aid package Congress passed this week.
Before he took over the reins at the Portland Business Alliance in June of 2018, the city's chamber of commerce, Hoan had the same role at the Brooklyn, New York chamber.
On his first day on the job as a member of the chamber in 2012, Superstorm Sandy hit Brooklyn killing 43 people, and causing $19 billion in widespread devastation.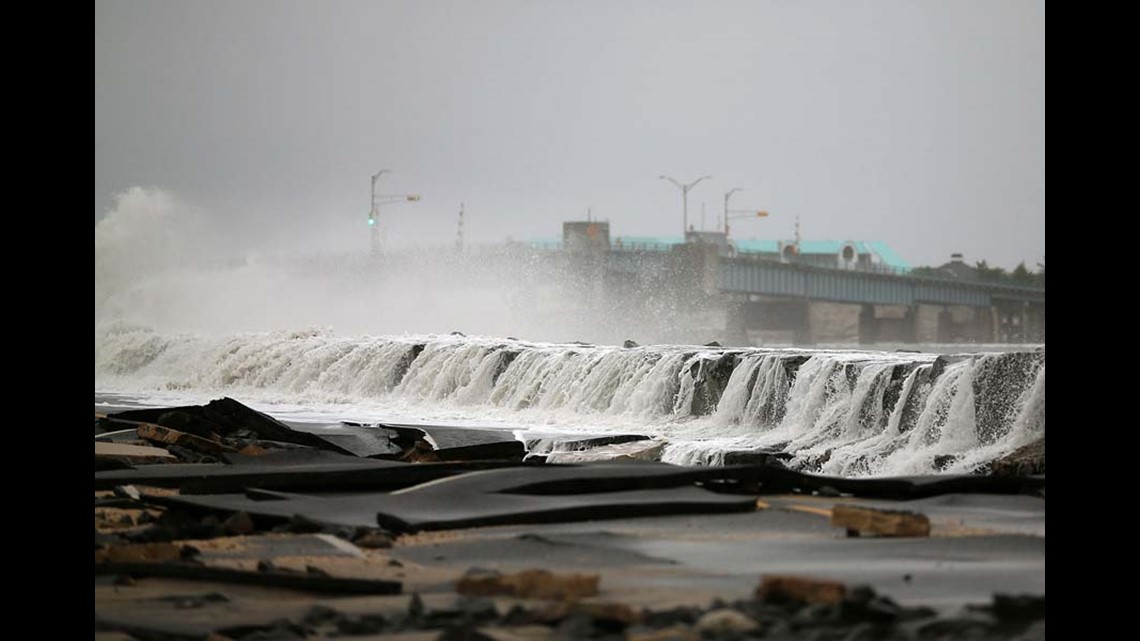 While the crises are different, Hoan sees similarities in how the community responded.
Amid all the tragic stories in the aftermath of Sandy, Hoan said there were many examples of neighbors helping neighbors, businesses stepping up to help, and local, state, and federal helping people know government had their backs.
"That's precisely the experience we are seeing here," Hoan said. "People are figuring out ways to move forward despite the trying times," he said.
Hoan said if we put our differences aside and we'll get through this together.

"We'll be stronger for it," he said.
The business alliance urged elected leaders to postpone taxes, such as the Portland Green Energy tax and the Portland gas tax, which are up for renewal in May.
However, despite some chambers of commerce encouraging a delay in the $250 million Metro homeless services measure, slated for the May ballot, Hoan said the PBA fully supports the measure moving forward.
The measure would create a 1% marginal tax rate on taxable income of $125,000 a year for individuals, or $200,000 per household. It also adds a 1% net profits tax on businesses that make more than $5 million annually.
Hoan pointed out, if passed by voters, the measure wouldn't take effect until 2021.
"We can all see what's coming down the road here. Homelessness services are going to be in demand more than ever. It would be irresponsible of us to think that's not going to happen and not to have the tools ready to respond," he said.
The challenges posed by the pandemic are exacerbated for the estimated 4,000 people who are experiencing homelessness in Portland.
The executive director of Street Roots, Kaia Sand, and Street Roots vendor, Raven Drake, talked about the challenges the health crisis poses for those living on the street. They said people who are homeless are trying their best to abide by Gov. Brown's stay-home order, but it's tough.
Speaking via video chat from her tent near I-5 and Interstate, Drake said people she knows are trying to stay in their camps as much as they can.
"There's a lot of difficulty in that," she said. "I've seen people try to distance their tents. But you have to constantly go out to find food, to find resources, to find water. It's just really hard for unhoused people."
Sand encouraged Gov. Brown to make an exception for any kind of misdemeanor for people who are homeless who violate the social distancing order.
"I know police are trying to communicate and inform people, but I think there is a certain amount of fear," she said.
Drake, a former Navy medic, set up a medical tent to support people on the street who might be having symptoms and need to be isolated, need medical assistance, or just information. She also handed out emergency kits to the 200 vendors of the Street Roots newspaper.
Street Roots offers opportunities to people experiencing homelessness and poverty. Vendors buy the newspaper for a quarter and resell it for a dollar, keeping the profit and any tips.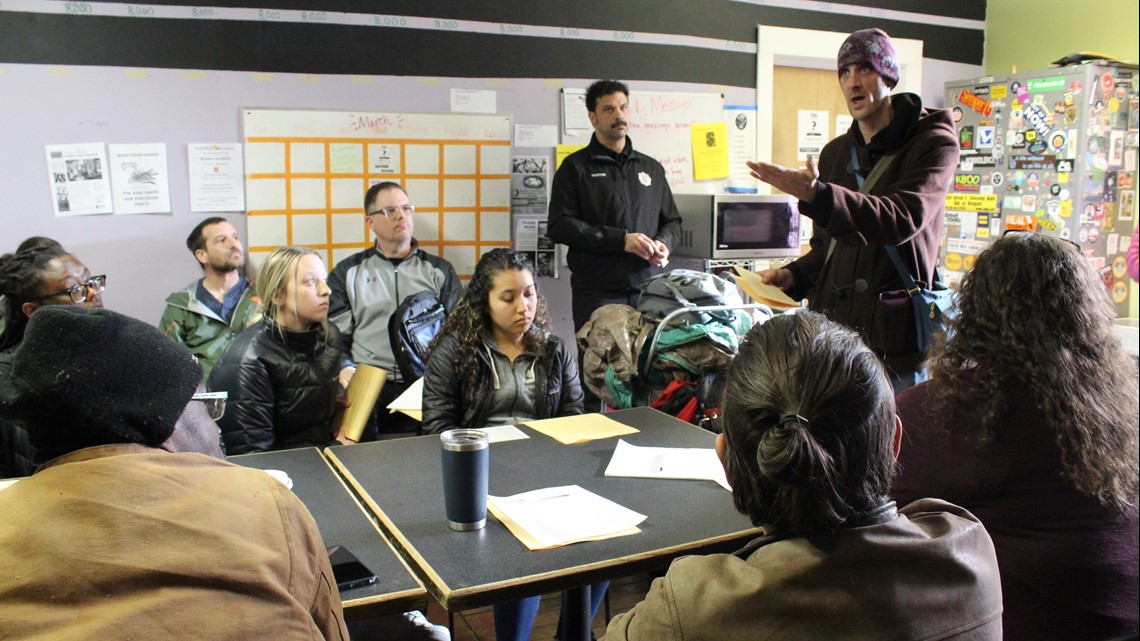 Amid the health crisis, Street Roots suspended publication of the newspaper, but is continuing an online edition. Sand said that's been possible through the donations of readers.
"Thanks to all the generous people, we have been able to give out a stipend and put money in the pockets of every single vendor," she said.
People who would like to contribute can do so here.
Sand said with thousands of people being forced out of work by the pandemic, she's concerned the community could see more people experiencing homelessness in the future.
"We have to look at this very, very difficult moment as we respond to this crisis, and keep our eyes on a better future, a future we can dream toward," she said.
Straight Talk airs Friday nights at 7 p.m., Saturdays and Sundays at 6:30 p.m., and Monday morning at 4:30. It's also available as a podcast.