PORTLAND, Ore. — Peter Cho, a Korean American chef, will headline this years Taste for Equity dinner on Friday, Nov. 18 in Southeast Portland.
"For me, it's just representing....representation matters for sure," said Cho, owner and chef of Han Oak in Northeast Portland.
Han Oak is more than just a restaurant to Cho.
"We may be considered in the restaurant scene as a restaurant. I still kind of look at us as a creative space," Cho said. "It just happens to be that we do dinners."
Dinners are booked out for weeks to get a taste of Cho's Korean-inspired culinary experience.
"For us, there's Korean Hot Pot… but also there's Korean BBQ which centers around a big grill. So we incorporate all of those things and kind of mash them all up," he said.
The James Beard nominated chef owns Han Oak with his wife Sun-Young Park. She is his partner in life — business and family are at the center of it all.
"I mean, the space really provided us the space to do it differently," Cho said. "Obviously the most unique part of our restaurant here is that we lived in it."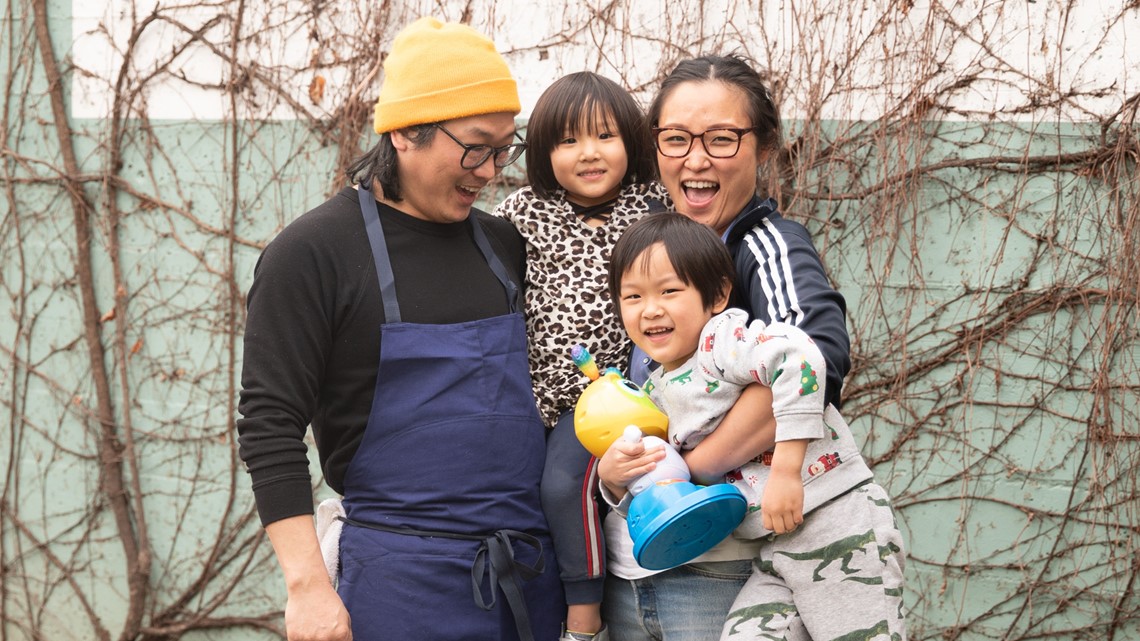 For about five years the couple lived in the apartment space inside the restaurant with their two young children.
"Sun found it on Craigslist of all places. When we found it, Elliot (their child) was six months old and we were really in the throes of having an infant at home," Cho said.
The kids are older now and they've moved out of the space, but it's still a home away from home. It's that sense of comfort and belonging that spill over into Cho's food.
"I found I just wanted to cook what I wanted to eat. Really what we wanted to eat," Cho said. "I think more and more I find myself less and less a chef and more and more a small business owner and mentor to the people that work for us."
"We're proud of that. I think that's the biggest thing for us: we're proud to own businesses in Portland and provide jobs for people. That's been the most rewarding," Cho said.
It's a night to celebrate "BIPOC" (Black, Indigenous and people of color) and LGBTQ leaders in the local food and wine scene — uniting for equity.
"We just need to be lifted in certain aspects to be in a situation where we are all able to have the opportunities at the same level," Cho said.
Cho will be joined by "BIPOC" and LGBTQ Industry leaders, sharing their food, drinks, and stories.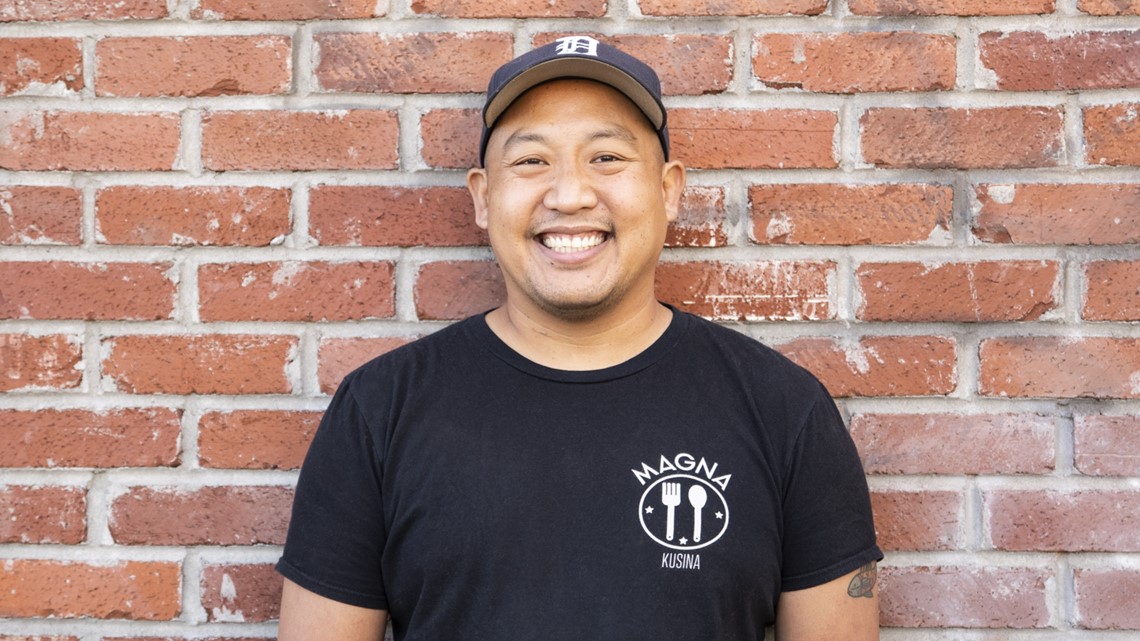 Chefs like Carlo Lamagna, who owns Magna Kusina in Southeast Portland.
"The mission is to create an equitable future for all of us and for generations to come," Lamagna said.

At his restaurant, Lamagna celebrates his Filipino culture and flavors while also paying homage to his childhood and time spent in cities like Detroit and Chicago.

"I'm an immigrant coming from the Philippines. I was born in the Philippines but raised in Detroit," he said. "It's definitely influenced me as who I am and how I perceive things in the world, and it also affected me as a Chef. It gave me a really awesome global kind of view of how food works and how ingredients work, and it also helped me, kind of always keep Filipino food in mind."

What's on the plate reflects the person who made it and those who passed down recipes through generations.

One of the most popular dishes Lamagna is serving right now is "Moms Crab Fat Noodles," a tribute to the food his mom made when he was younger.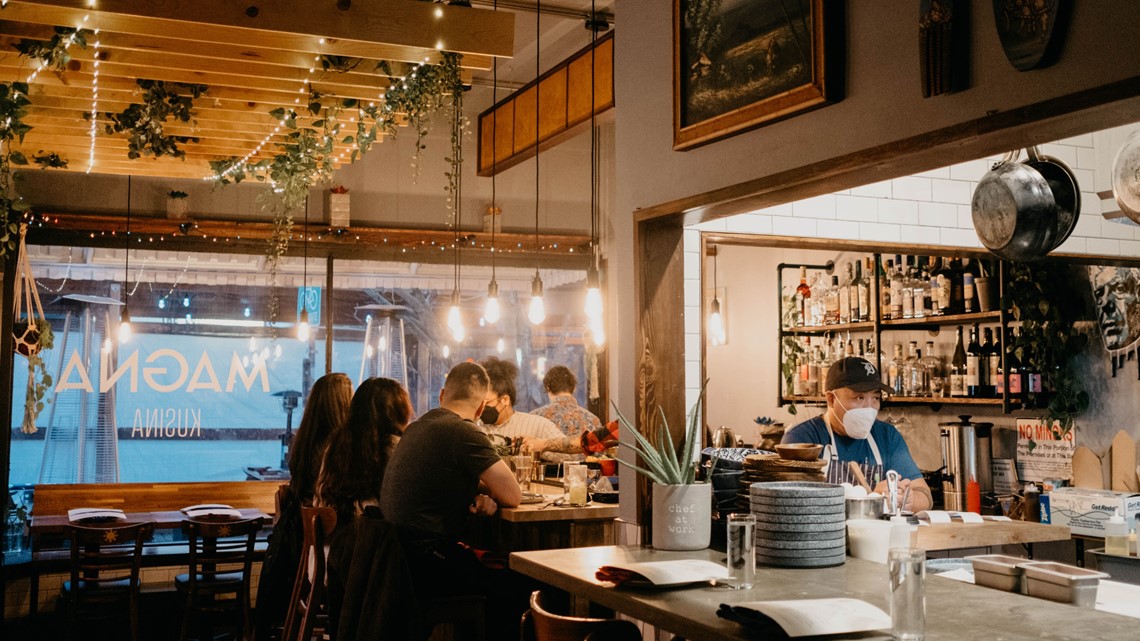 "Growing up, it's the way that she cooked crabs and the sauce that came out of that was like this ultimate thing that I loved to pour over things," Lamagna said.
It's that connection to family that actually paved the way for the restaurant today.
Lamagna said his father was always trying to figure out why he wanted to be a chef. It wasn't until before he passed in 2009 that it all became clear. He told Lamagna how proud he was of him, but that came with a promise.
"Just remember, you know, don't forget who you are and where you come from and help teach and spread our culture and our food in the best way possible," Lamagna said.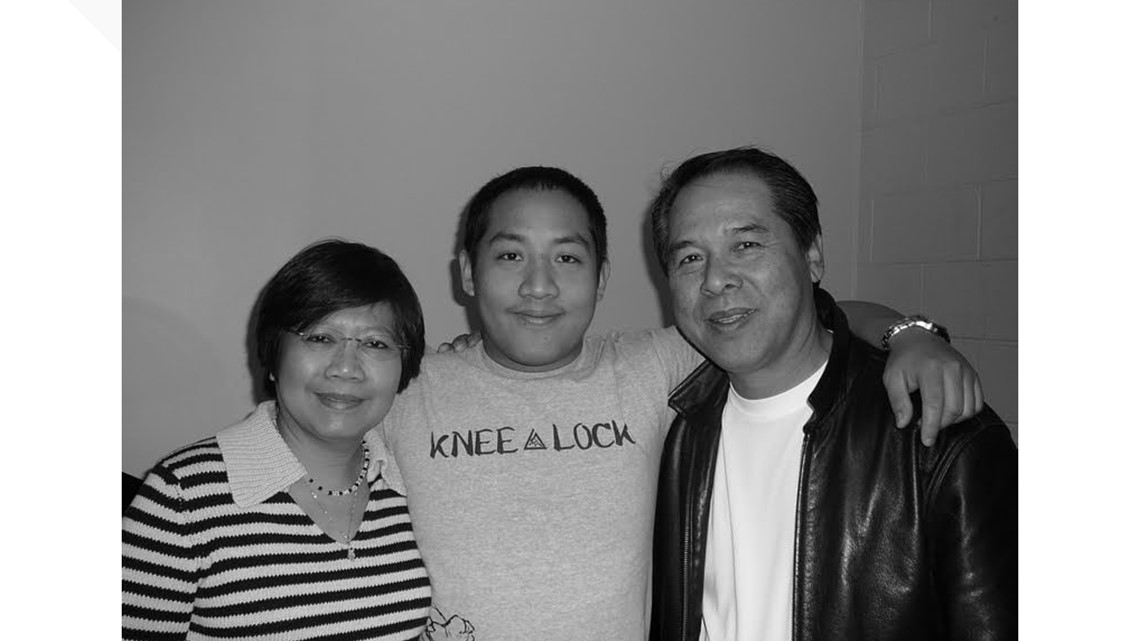 Both renowned Portland chefs are sharing their stories in every serving: representing culture, family and the importance of equity.

"For example, if I serve you my Adobo that we would make it's the way that my dad taught me, you know, you're kind of tasting a little piece of that history, a little piece of that story," Lamagna said.

"I recognize how important that is for me to sort of show that as a Korean American, immigrant, child of an immigrant and being born in Korea myself – it's possible," Cho said. "And with hard work and dedication that it's possible and I want to be an example of that."
Learn more about the organizations benefitting from Taste for Equity: