PORTLAND, Ore. — People have been on the lookout for actor Nicolas Cage since learning his upcoming movie "Pig" is being filmed in Oregon.
Apparently, Portland City Commissioner Nick Fish met the Hollywood star on the movie's set on Thursday. Fish shared a picture of himself with the Oscar Award-winning actor on his Facebook page.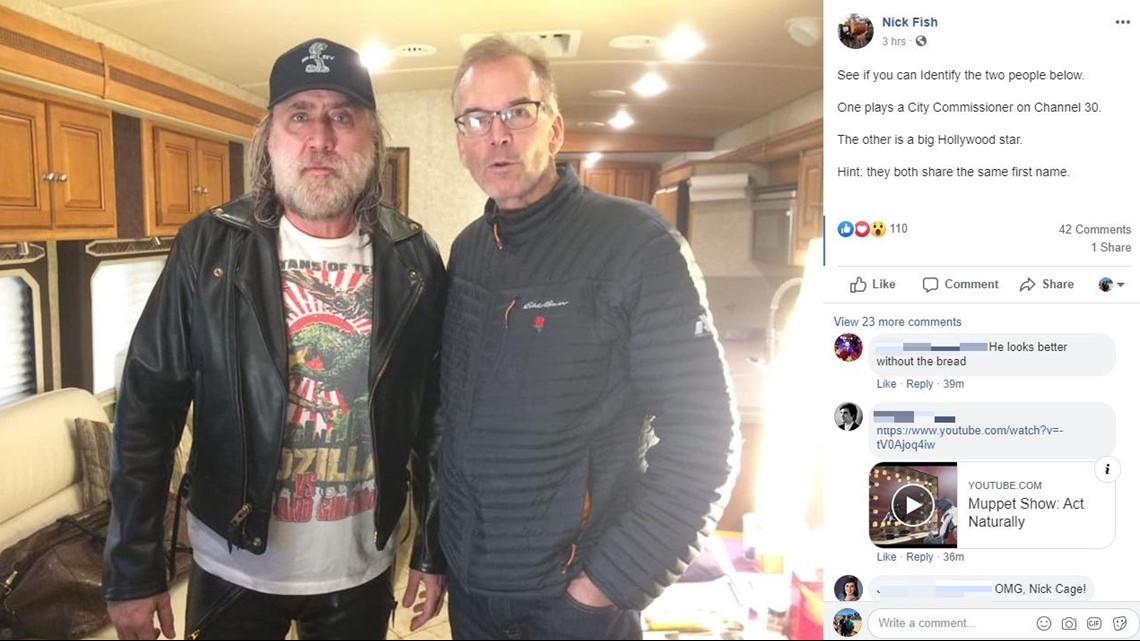 In the film, Cage will star as a forager in the Oregon wilderness whose beloved pig is kidnapped. Cage's character then goes on search for his trusty partner, which brings him to Portland.
Production on the film began last month.