CLEVELAND -- Drumroll, please...
The Rock and Roll Hall of Fame has unleashed its nominees eligible for induction in 2017.
Its list is bursting with 19 nominations, including several first-time contenders like Journey, Tupac Shakur and Pearl Jam.
Those selected for induction will be announced in December after being chosen by a committee of more than 800 people, including former inductees, historians and members of the music industry.
The 2017 induction ceremony will be held in New York City in April. Inductions return to Cleveland in 2018.
Did your favorite make the list? Find out all 19 nominees below...
BAD BRAINS
First time nominated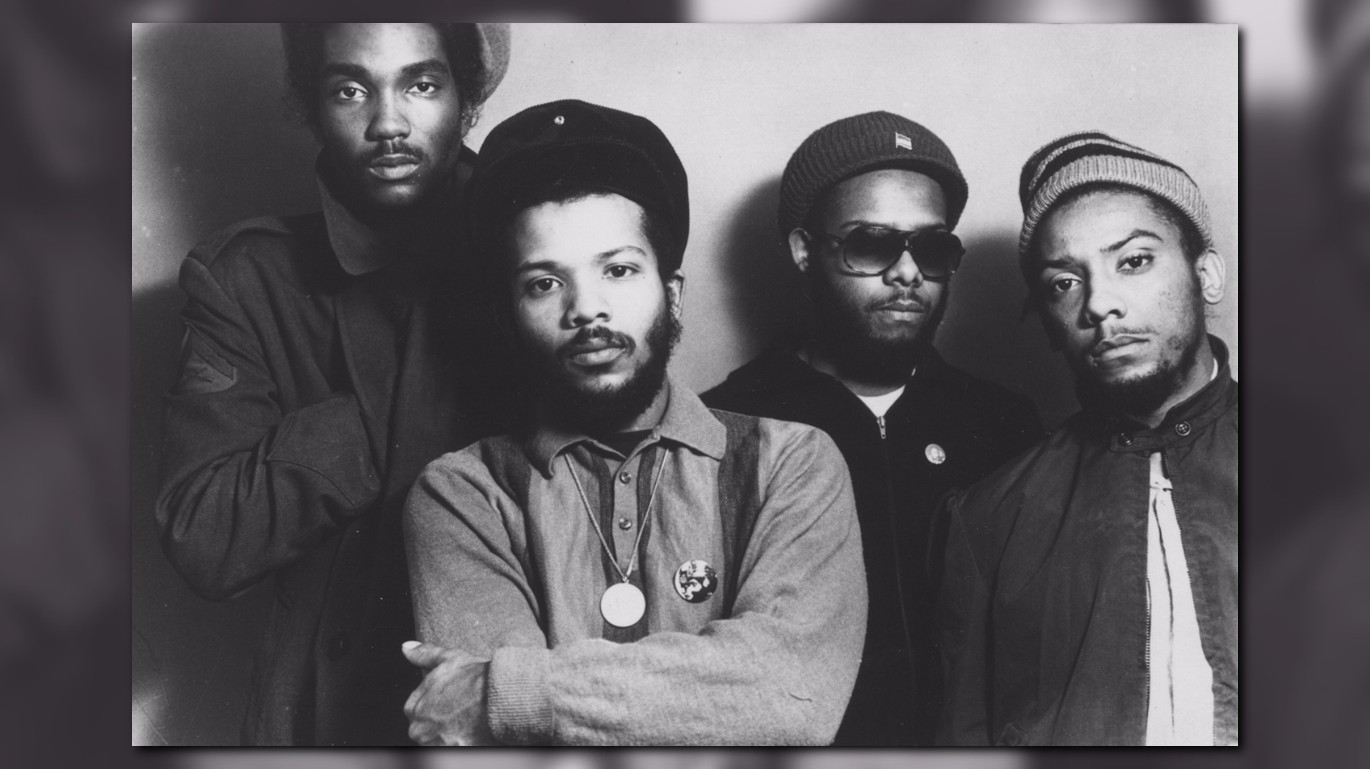 For four decades, Bad Brains have inspired artists from the Beastie Boys and Henry Rollins to Lauryn Hill and Living Colour with their unique mix of breakneck-paced hardcore punk and dubby reggae. The group, whose members met each other in high school, formed as a progressive jazz band in a Washington, D.C. suburb in 1977 under the name Mind Power; after they saw Ramones and the Clash live, they focused their energy on punk and renamed themselves after Ramones' "Bad Brain." The group – singer H.R., guitarist Dr. Know, bassist Darryl Jenifer and drummer Earl Hudson – also took inspiration from seeing Bob Marley live and began exploring reggae, figuring if punk and reggae could live together on the same stage at concerts in London, they could live side by side in Bad Brains' music.
In 1980, they released their "Satisfaction": a lightning-fast renunciation of materialism. "We'd listen to the Ramones and the Dickies and the Clash, but we'd speed it up and listen to it on 78 [RPM]," H.R. once said. "We decided to come up with the tunes, but faster and with a more positive edge. So we came up with our own original style." The lyrics to later songs would showcase what H.R. called a "PMA," a positive mental attitude, a concept he'd learned from reading author Napoleon Hill's revolutionary self-help book Think And Grow Rich.
The positivity worked, and soon they were playing bigger stages and inspiring the mainstream. Bad Brains released Rock For Light, produced by the Cars' Ric Okasek, in 1983. Within the decade, they'd embrace heavy-metal sounds and sign to a major label, eventually putting out 1995's God Of Love on Madonna's Maverick label. The Beastie Boys' Adam Yauch, who once called Bad Brains' self-titled LP the "best punk-hardcore album of all time," would also produce their 2007 LP Build A Nation. They released their most recent album, Into The Future, to positive reviews in 2012.
---
THE CARS
Second time nominated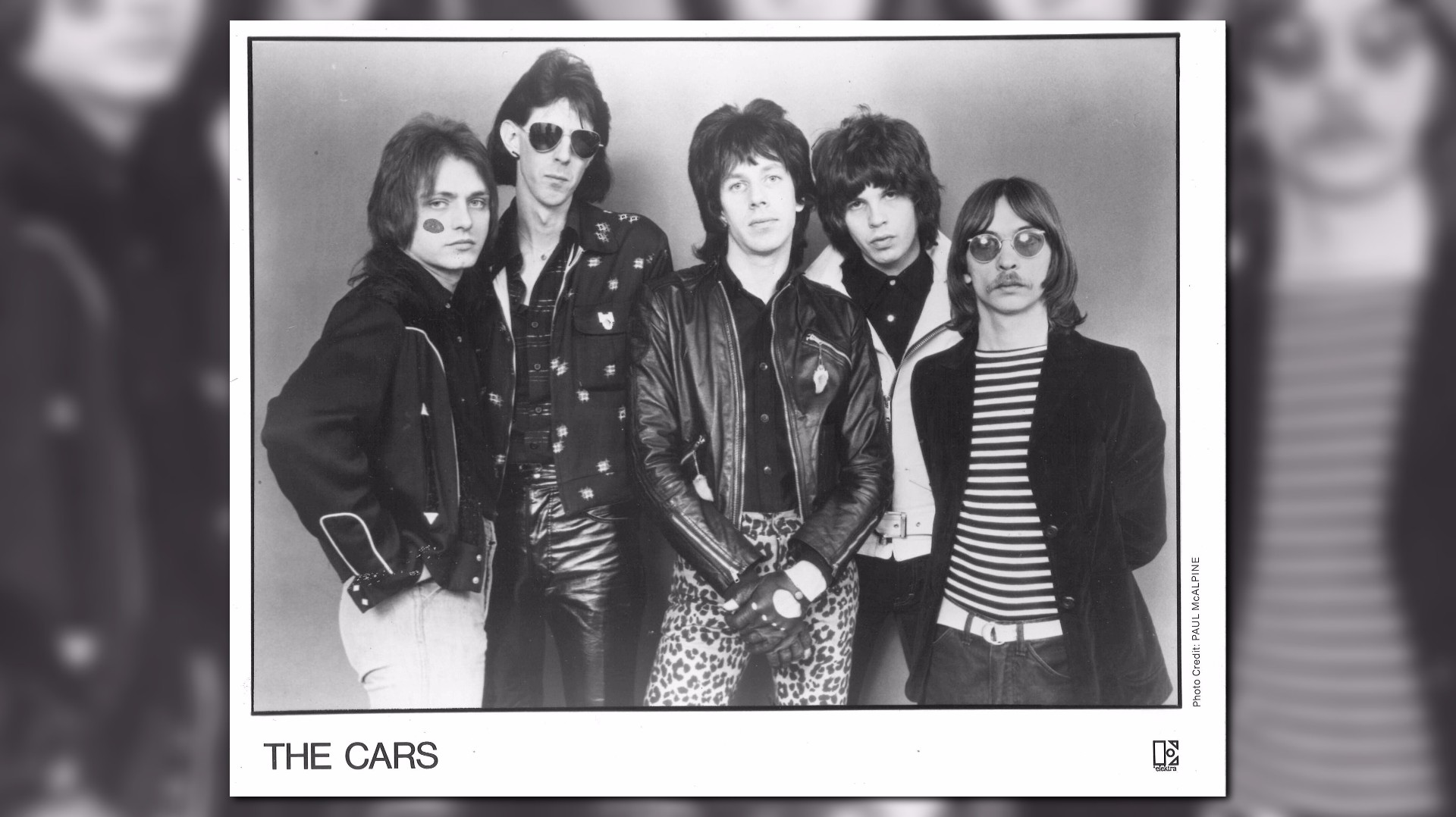 Founded in Boston in 1976 by singer-guitarist-songwriter Ric Ocasek and singer-bassist Benjamin Orr, the Cars were the ultimate New Wave dream machine: a hook-savvy super-charged quintet that fused 60s pop, 70s glam and avant-rock minimalism into a decade of dashboard-radio nirvana.
The band has a connection to Northeast Ohio as Orr was born in Lakewood on Sept. 8, 1947. He died Oct. 3, 2000 in Atlanta and is laid to rest locally at Saint Patrick Cemetery in Geauga County's Thompson Township.
Their epic ride of 13 Top 40 singles across six classic studio albums – including four straight Top 10 LPs – drove the fury and intellectual adventure of punk rock out of the underground, firmly and forever into the American mainstream.
Former hippie-folk compatriots, Ocasek and Orr were a natural yin-yang; Orr polished the terse, melodic grip and experimental vigor in Ocasek's songs with vocal-dreamboat magnetism. Guitarist Elliott Easton's rockabilly and surf-rock flourishes, Greg Hawkes' ingenious keyboard science and drummer David Robinson's futurist-Charlie Watts backbeat completed the design, already honed to maximum appeal on the Cars' 1978 self-titled debut album. That record's first three tracks, "Good Times Roll," "My Best Friend's Girl" and "Just What I Needed," were all hit singles.
Heartbeat City was the Cars' commercial apex, a Number 3 album that featured the ravishing ballad, "Drive," sung by Orr with broken-heart perfection. The group broke up in the late 80s. But the Cars' visionary bravado was evident in the 90s alternative-rock boom.
Nirvana played "My Best Friend's Girl" at their last-ever show in 1994, while Ocasek became a producer-of-choice for younger bands such as Weezer and Bad Religion. Orr's death seemed to end any hope for a Cars reunion – until 2011, when the surviving members issued Move Like This, a new studio album that proved the Cars always sound like this year's model, in every decade.
---
CHAKA KHAN
Second solo nomination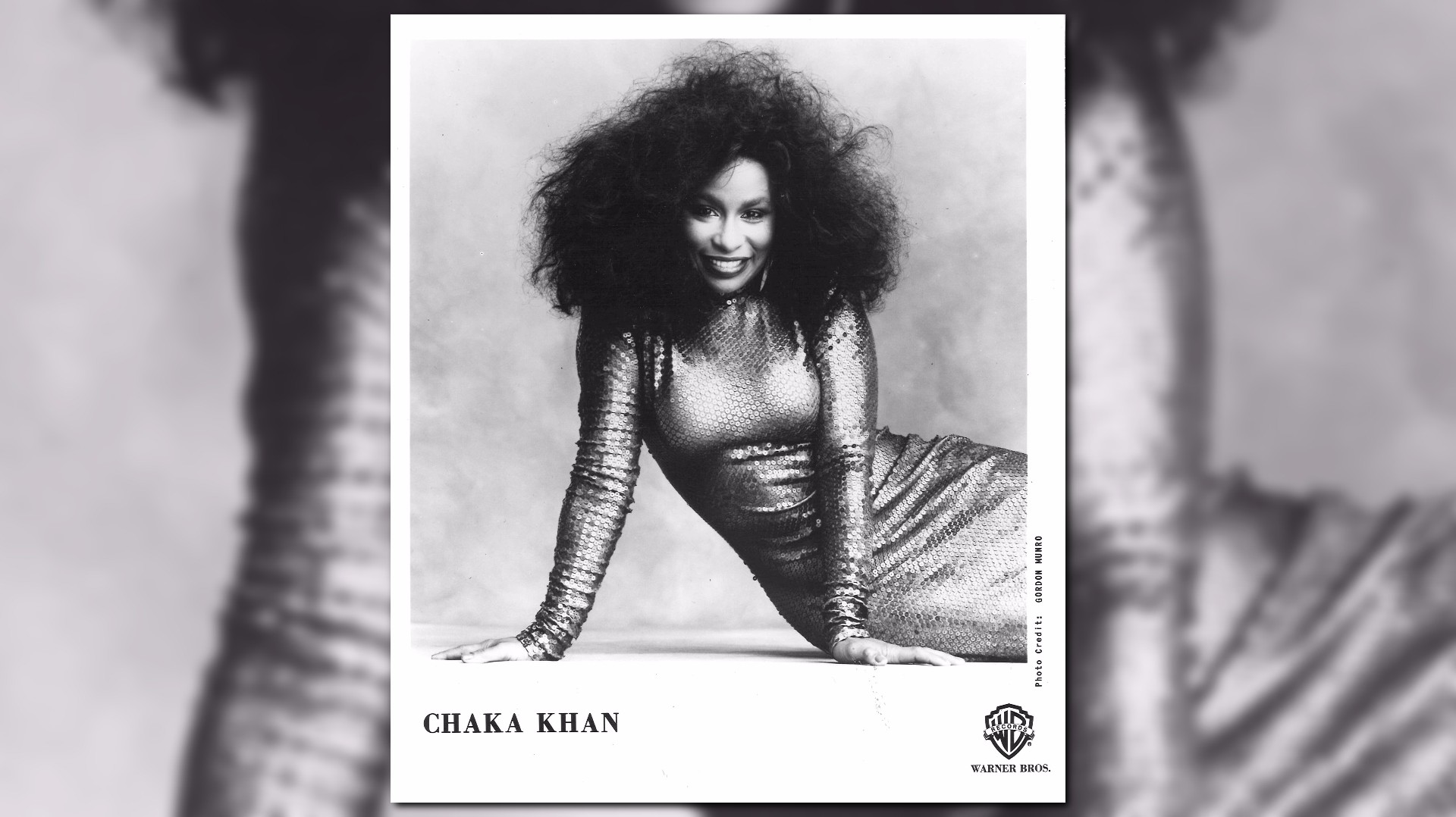 Chaka Khan (born Yvette Stevens in Chicago) came to prominence with the innovative funk/rock group Rufus in the 1970s. At a time when audiences for rock and soul were splitting into different camps, Khan's voice represented the racial and social integration at the heart of rock and roll.
With her incredible vocal range and mastery of dynamics, Khan has recorded durable and powerful music through four decades. Rufus recorded several excellent albums and had a long run of hits. She broke out on her own in 1978 with Ashford & Simpson's "I'm Every Woman," where she successfully mixed rock and disco. She continued to master the rhythms of every era from rock to funk to hip hop.
Throughout her career, Khan has also showcased her jazz roots on albums like Echoes Of An Era (1982). Her finest solo album, 1984's I Feel For You, was a creative and exciting mix of funk, synth dance rhythms and hip hop on Prince's title track and the stunning ballad "Through The Fire."
And she has remained one of the most prolific and eclectic singers around, covering songbook standards and soul classics to equal acclaim and earning the 2008 Grammy for best R&B album with Funk This. Few stars offer such convincing proof that in rock and roll, grit and grace can co-exist harmoniously.
---
CHIC
Eleventh time nominated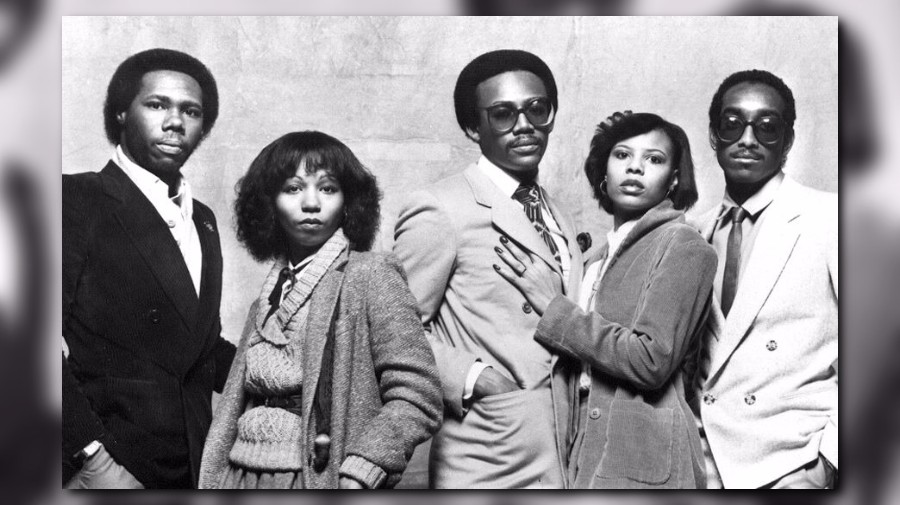 Chic's founding partnership consisted of songwriter-producer-guitarist Nile Rodgers and bassist Bernard Edwards (1952-1996), abetted by future Power Station drummer Tony Thompson (1954-2003). They rescued disco in 1977 with a combination of groove, soul and distinctly New York City studio smarts. Rodgers' chopping rhythm guitar alongside Edwards' deft bass lines were the perfect counterpart to melodic arrangements with their two female vocalists Alfa Anderson and Norma Jean Wright (replaced by Luci Martin).
Out-of-the-box chart smashes "Dance, Dance, Dance (Yowsah, Yowsah, Yowsah)," the Number One "Le Freak" and Number One "Good Times" (ranked on Rolling Stone's "500 Greatest Singles Of All Time") made Chic the preeminent disco band – emphasis on the word 'band' – of the late 70s. Their music also extended disco's tenure at a critical moment, as hip-hop (and later in the 80s, new jack swing) began to take the stage.
Over the years, artists such as Sugar Hill Gang and Diddy have turned to Chic for beats and samples: "Good Times" has been checked everywhere from "Rapper's Delight" and Blondie's "Rapture," to Queen's "Another One Bites The Dust." Rodgers and Edwards followed their five years in Chic with careers as top-flight producers for an A-list of megastars. Under Rodgers' leadership, Chic has continued to tour, releasing live performances of its shows in Japan and Amsterdam.
---
DEPECHE MODE
First time nominated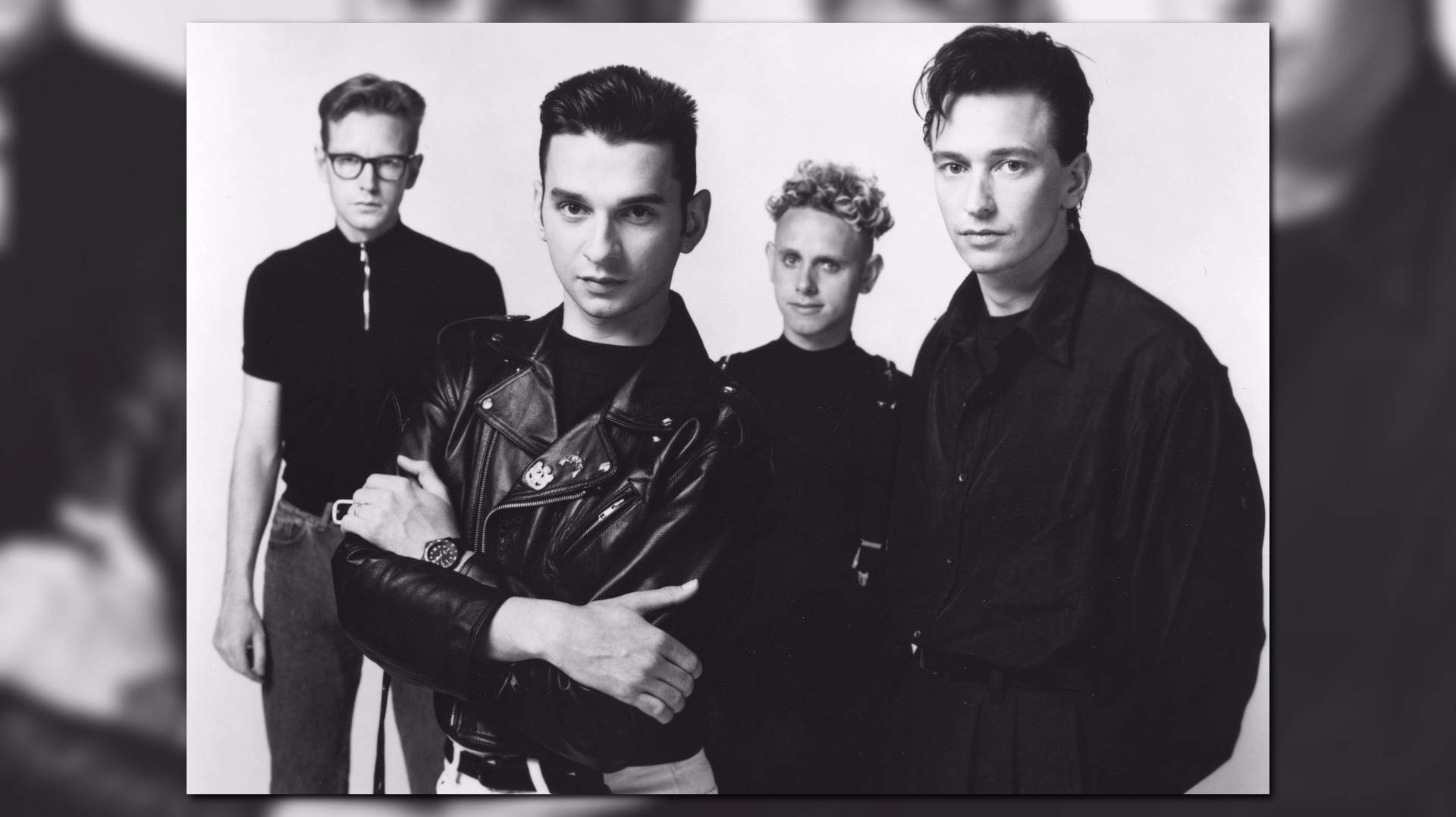 How does any band remain at the cutting edge for over three decades? Depeche Mode have spent their long and unique career exploring new realms of postpunk, electronic textures and futuristic industrial sounds, with one of the all-time charismatic frontmen in Dave Gahan and a songwriting legend in Martin Gore.
Depeche Mode burst from the U.K. town of Basildon in 1981 with the New Romantic synth-blast of Speak And Spell, as tunesmith Vince Clarke brought his sense of pop classicism to the dance floor in hits like "Just Can't Get Enough" and "Dreaming Of Me." When Clarke left the group (to make inventive records with his groups Yaz and Erasure), Gore stepped up to become one of his generation's most influential songwriters, with his own black-leather blend of existential despair, erotic kink, political bite and sly wit. Depeche Mode built a diehard cult – and helped invent the goth subculture – with groundbreaking hits like "Master And Servant" (1985), "Stripped" (1986), "A Question Of Lust" (1986) and "Never Let Me Down Again" (1987) – while their electro reboot of "Route 66" showed off their wry take on the R&B verities. Black Celebration (1986) and Music For The Masses (1987) led to Depeche Mode's masterwork Violator (1990), blending ominous synths with rock guitar for classics like "Personal Jesus" and "Enjoy The Silence." Their newfound flair for the blues exploded in the goth-grunge swamp gospel of 1993's Songs Of Faith And Devotion ("Walking In My Shoes"), as well as, recent global hits like Playing The Angel (2005) and Delta Machine (2013).
Depeche Mode have kept evolving through the Nineties and beyond, remaining a legendarily fearsome live act across the planet, with a foot in the underground and another in the club – but always with an eye on the future.
---
ELECTRIC LIGHT ORCHESTRA (ELO)
First time nominated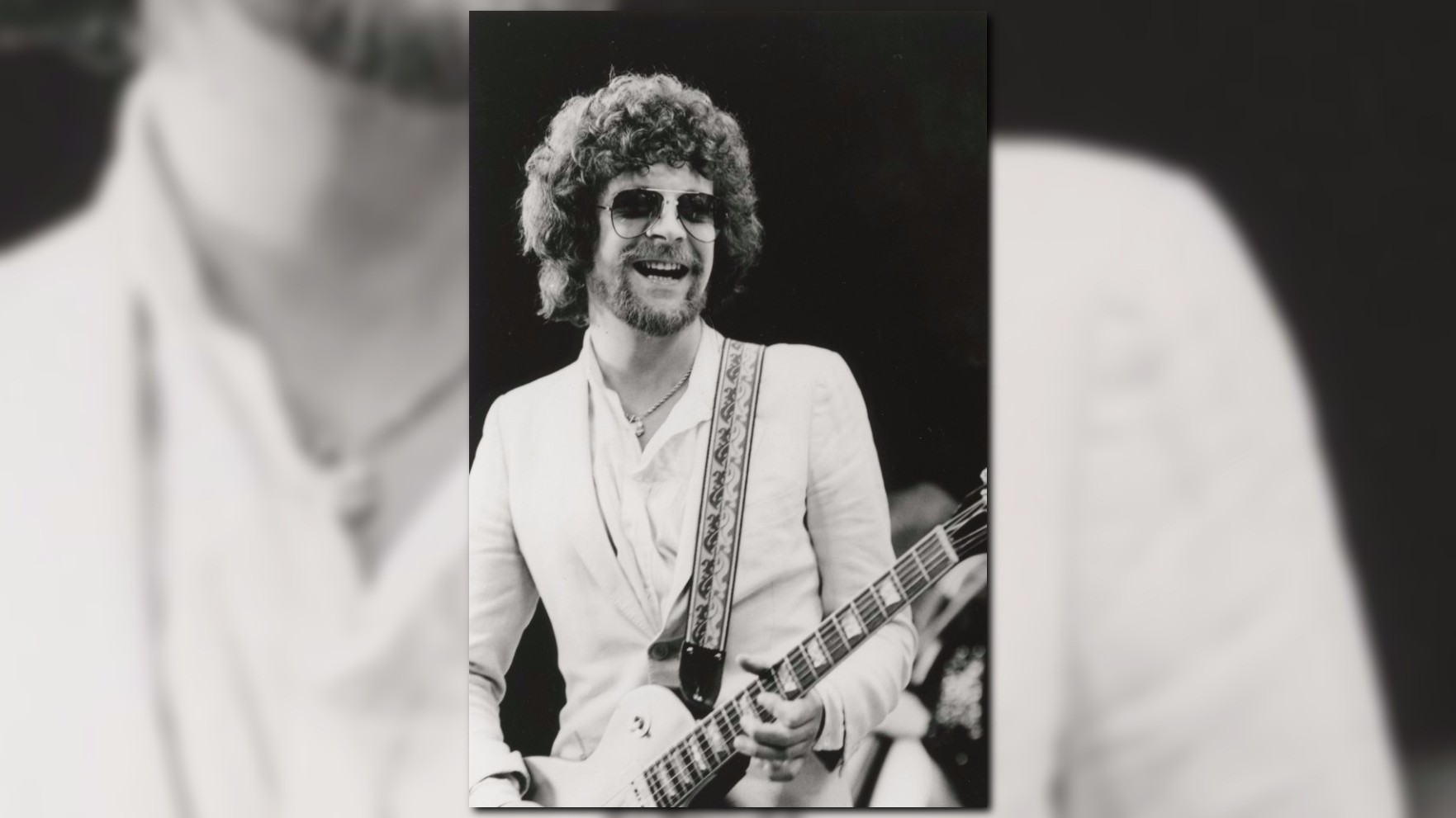 Electric Light Orchestra, or more popularly known as ELO, were formed in Birmingham England in 1970 when Jeff Lynne and Roy Wood, members of The Move, had the vision to start a new project that would create modern rock and pop songs with classical overtones. Joined by fellow Move member Bev Bevan, their mission was clear – to pick up where the Beatles left off and carry the torch. And they did just that. Their first single "10538 Overture," released in 1972, is an unabashed homage to the Beatles, a heavily orchestrated psychedelic gem that sounded like their musical answer to "I Am The Walrus." Roy Wood left ELO later that year, leaving Lynne as the band's sole creative force, and he took them to both creative and commercial heights. Their fourth album Eldorado, A Symphony, a concept record about a daydreamer, yielded their first US top 10 single "Can't Get It Out Of My Head" and became the band's first gold album. The two albums that followed produced four top 20 hits - "Evil Woman," "Strange Magic," "Livin' Thing" and "Telephone Line" – that are all still classic rock radio mainstays. Their next album was their most ambitious yet, the multi-platinum selling double LP Out Of The Blue, that featured three more hit singles, including the ever popular "Mr. Blue Sky," and a grandiose tour highlighted by the now famous spaceship stage complete with fog machines and laser displays that made ELO a must-see concert. All told, ELO has sold over 50 million records worldwide and between 1972 and 1986, Jeff Lynne wrote and produced twenty-six Top 40 hits in the UK and twenty in the US. Their legacy is still growing and their success continues today, with Jeff Lynne's ELO selling out huge shows around the world, and their timeless songs have become staples for music fans of all generations. John Lennon once famously referred to the band as "sons of the Beatles," but more than 40 years later, it is clear that ELO have carved out their own unique place in rock history.
---
JANE'S ADDICTION
First time nominated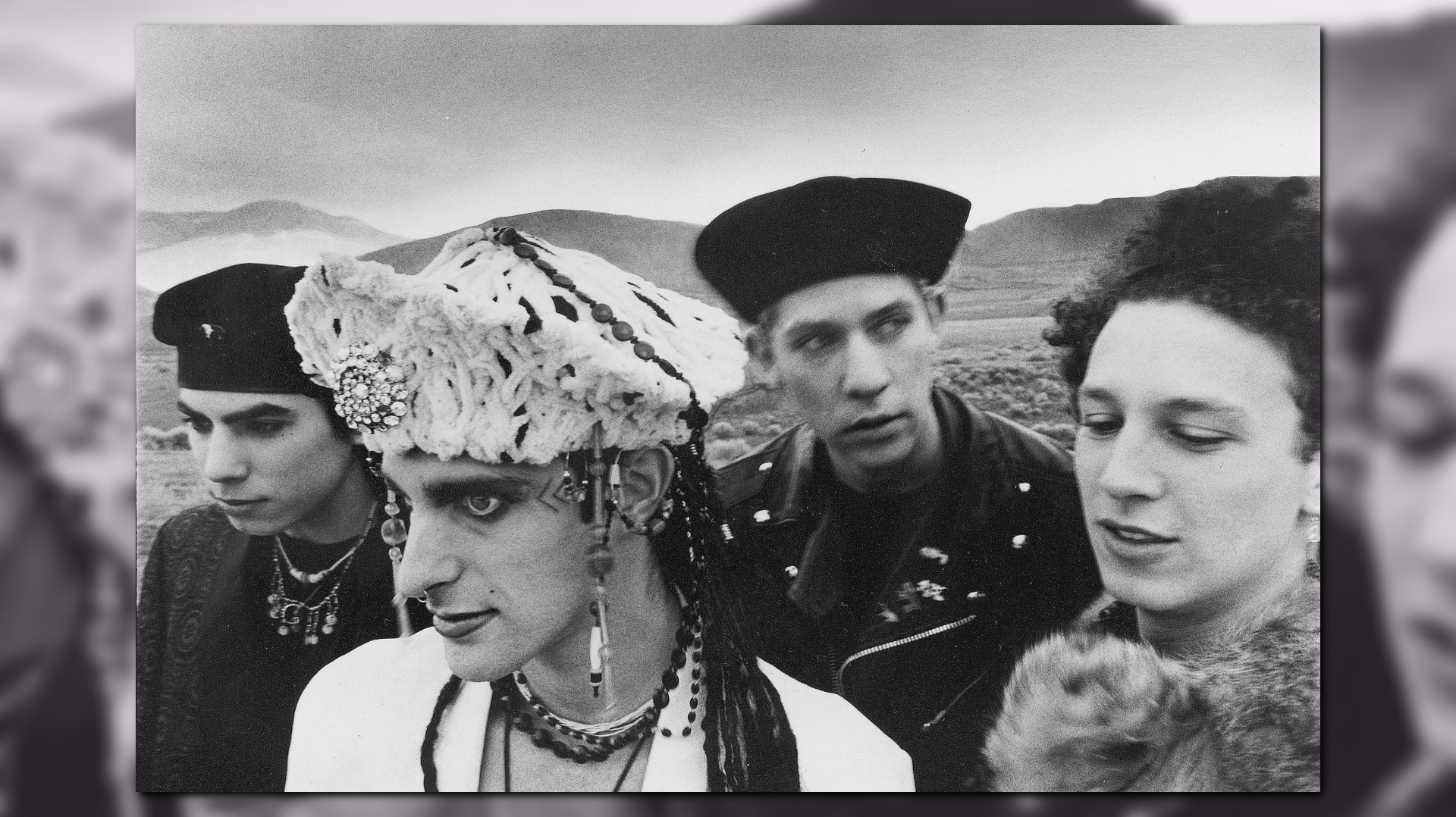 Jane's Addiction is the Sex Pistols of the Alternative Nation, a band with a small but brilliant catalog of songs and a shocking, groundbreaking ethos that changed music forever.
In mid-'80s Los Angeles, hair metal was king. The bands playing the Sunset Strip all looked the same, sounded the same, pouted the same. Jane's Addiction were different – like a punk rock Led Zeppelin providing all the testosterone-fueled guitars that were required, mixed in with gorgeous acoustic songs and completely original underground artistry.
Stephen Perkins' tribal whirlwind of drumming propelled Jane's Addiction's music into directions other bands could only dream of. Eric Avery's murderously heavy bass grooves form the backbone of some of the most badass riffs of all time, courtesy of Dave Navarro—whose wild, astral solos gave metalheads a reason to love the group, and challenged indie rock snobs to deal with the presence of an undeniably great rock guitarist in a underground band. And Perry Farrell—a former heroin addict who once spent time living in his car near the beach—is unlike any other frontman, singer or lyricist in the history of rock. Perry's voice, sometimes child-like and innocent, sometimes bone-chillingly urgent, pulled gorgeous, twisted melodies out of thin air while he spun deep and true poetic tales of life in L.A. The frontman presided as the furious Santeria shaman over Jane Addiction's legendary live shows and singlehandedly forged the Lollapalooza Nation. By smashing barriers between genres, bringing the fringe into the mainstream, and allowing rockers and rappers to share the same stage for the first time, Lollapalooza created the template for every single rock festival that followed.
Jane's Addiction sounds like the city in which it was formed. You can hear the violence, the drugs, the beauty, the ocean, the hope, smog, fear and redemptive power of Los Angeles in the band's music. Various important groups get credit for being the first "alternative" band to break through. Let's set the record straight: The real pioneer was "Juanes Adicción."
---
JANET JACKSON
Second time nominated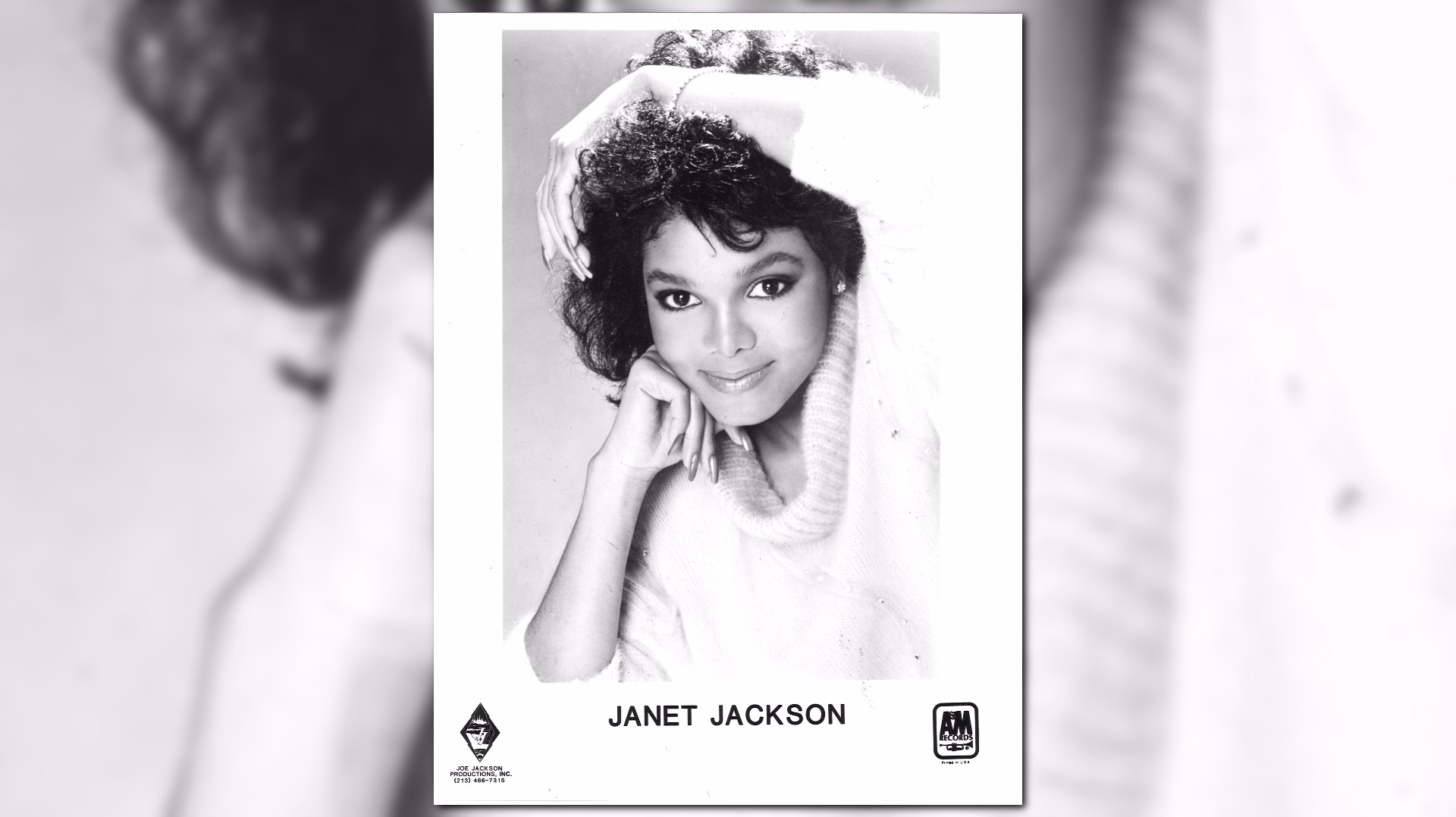 "No, my first name ain't 'Baby,' it's Janet – Miss Jackson, if you're nasty." With innovation and bravado, Janet Jackson brushed aside the challenges of being a superstar's sibling and became one of pop music's dominant figures.
The youngest member of the Jackson clan, she was first in the spotlight as a child actress on the TV series Good Times and Fame. But it was with the five-times-platinum Control album in 1986 that she staked her claim as an R&B powerhouse. Working with the visionary production team of Jimmy Jam and Terry Lewis, she fused melodic dance-pop with more aggressive beats, influenced by industrial and hip hop sounds, and helped usher in the new jack swing era.
Jackson became a juggernaut as she explored themes of social justice and daring sexuality in her lyrics. With more than 160 million records sold, she is one of the best-selling artists in history, and she still holds the record for the most consecutive Top 10 hits on the Billboard Hot 100 by a female artist with 18.
Jackson's sonic and visual style loom large over the generation that followed, including Beyoncé, Britney Spears, Lady Gaga and Rihanna – as evidenced in the last few months by the likes of J. Cole and Missy Elliott contributing to her latest singles.
---
J. GEILS BAND
Fourth time nominated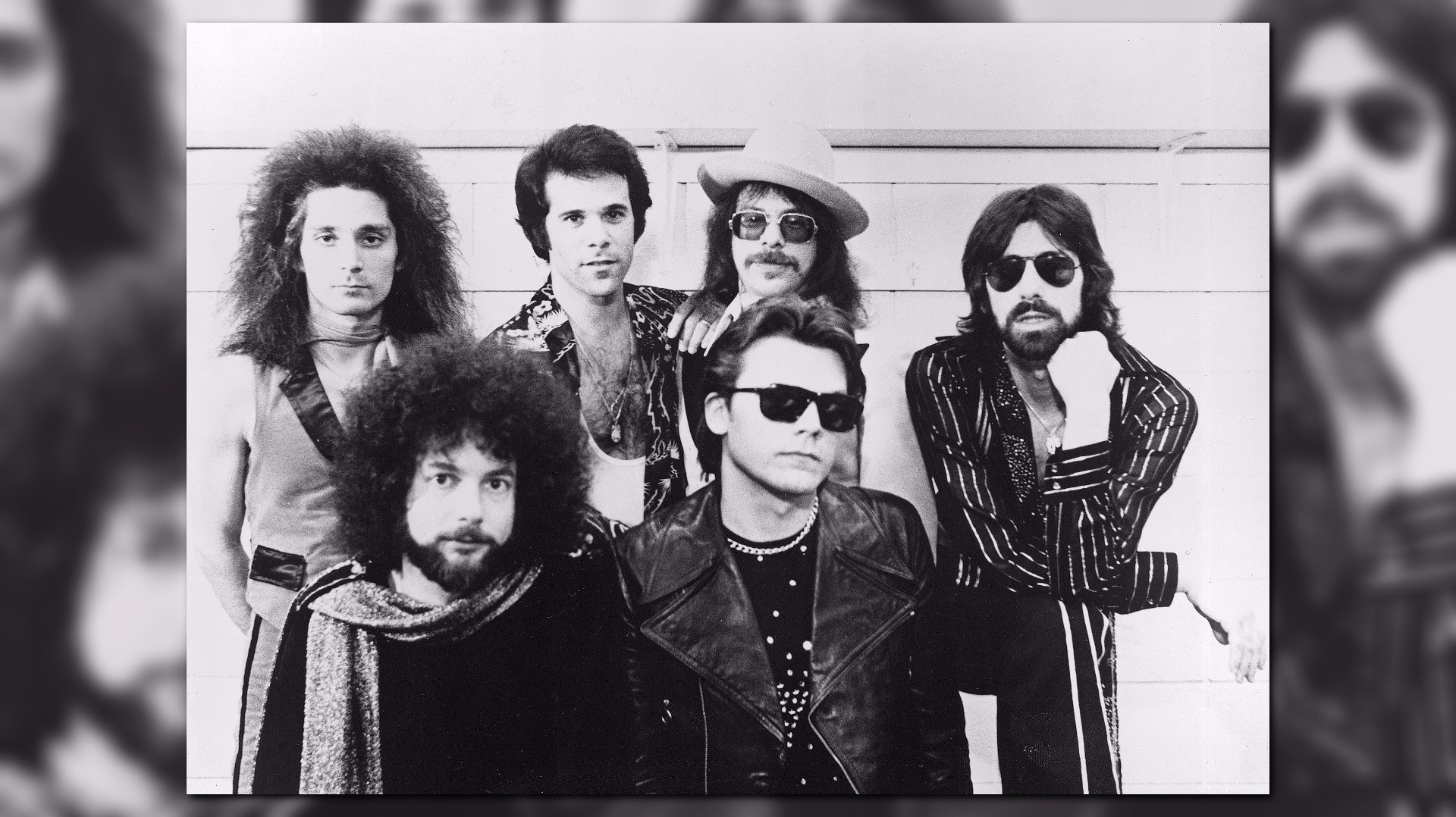 Those who know the J. Geils Band only for their MTV era hits ("Love Stinks," "Centerfold," "Freeze Frame") don't know the J. Geils Band at all. During the long years between the demise of the Butterfield Blues Band and Mitch Ryder's Detroit Wheels and the rise of Bruce Springsteen, Bob Seger and Tom Petty, the J. Geils Band kept alive a joyful and very American brand of R&B-based rock and roll.
Led by Jerome Geils' blues guitar and Magic Dick's virtuoso harp, the bedrock rhythm of bassist Danny Klein and drummer Stephen Jo Bladd, keyboard player/composer Seth Justman, and the inexhaustible Peter Wolf up front, Geils was a party band with heart, brains and a wide range of styles – from deep blues ("Serve You Right To Suffer") to soul ("Looking For A Love"), doo-wop ("I Do") and funk ("Flame Thrower"). The band could write a country song so convincing it was covered by Gram Parsons and Emmylou Harris ("Cry One More Time") and even came up with the first U.S. reggae hit ("Give It To Me"). With 1977's Monkey Island and 1978's Sanctuary the bad boys from Boston explored darker themes before going for a streamlined, radio-friendly sound with Love Stinks (1980) and Freeze Frame (1981), which hit number one on both the U.S. singles and album charts. Shortly after that, the band broke up. They put in fifteen years of hard work. They went out on top.
---
JOAN BAEZ
First time nominated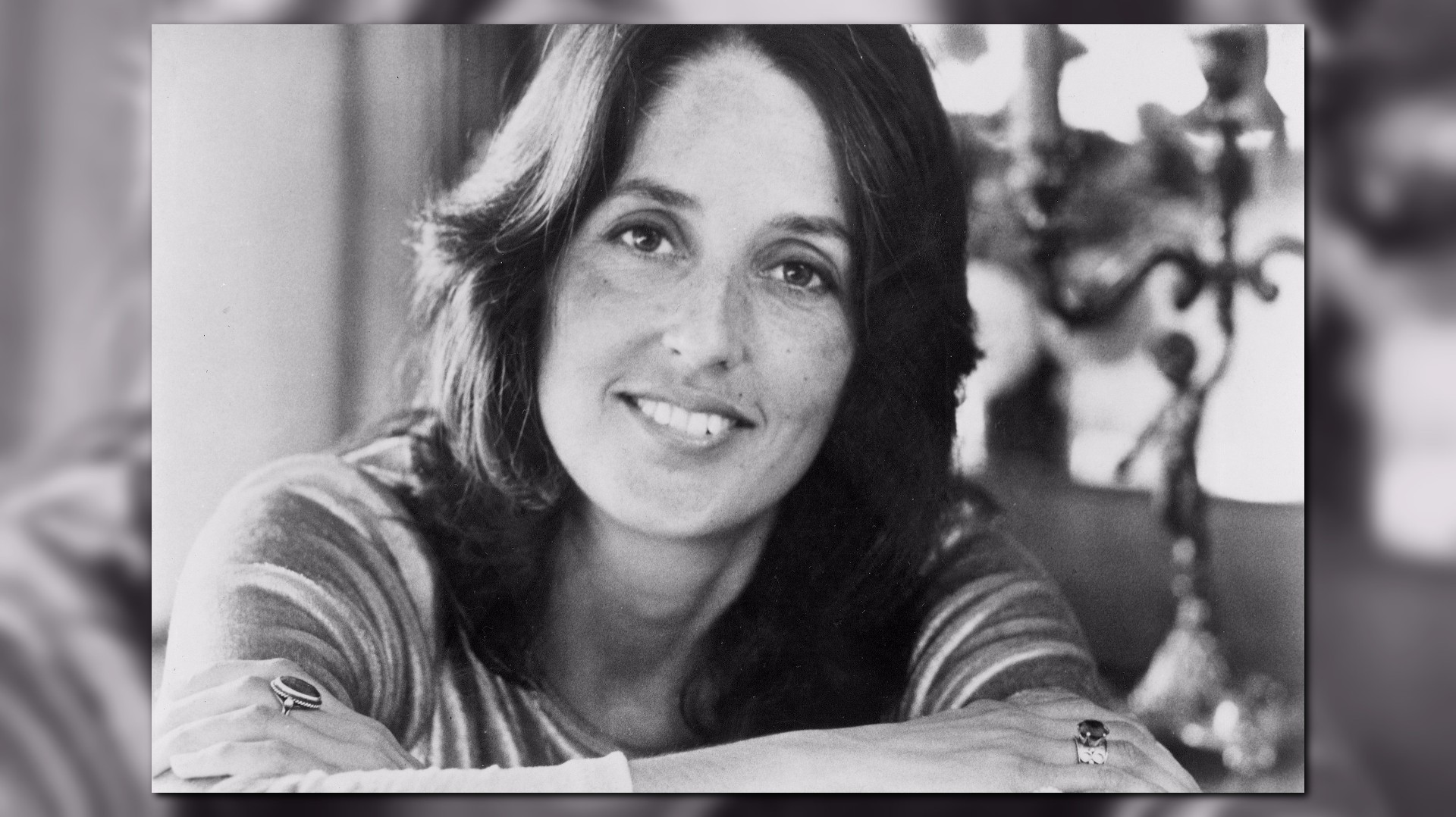 If you've seen Joan Baez live you'll know the simmering charismatic presence that draws you into her performance. It's a powerful force that saw her cross over from her folk roots into the mainstream, achieving gold albums in the 70's and also provided a platform for her lifetime's work, championing civil rights and human rights, highlighting the downtrodden, standing up against discrimination and reminding us it's not always only rock 'n' roll.
Gifted with a natural singing voice and influenced by an early appreciation of opera, her career really took off following a performance at Newport Folk Festival in 1959, her first self-titled album coming out the following year. In these early days Baez was at the core of the American roots music revival where she championed a barely known at the time Bob Dylan and paved the way for other artists like Joni Mitchell and Emmylou Harris. Although a talented songwriter herself, it's Joan Baez's interpretation of other writer's work that really stands out. At the age of 13 she was taken to see Pete Seeger whose performance inspired her to start learning some of his repertoire and perform publicly. It's Baez's version of 'We Shall Overcome' that became prominent during the Civil Rights Movement in the 60's; she marched with Dr. Martin Luther King, Jr. and performed the song at rallies. As the 70's got started, her cover of The Band's 'The Night They Drove Old Dixie Down' went to the top of the charts and is arguably the definitive version. She was awarded a Lifetime Achievement Grammy in 2007.
Joan Baez opened Live Aid in the USA in 1985 and performed on two Amnesty International tours in the same decade. The organization honored her in 2011 at its 50th Anniversary with the inaugural Joan Baez Award for outstanding inspirational service in the global fight for human rights.
In a career spanning over 55 years and over 30 albums, Joan Baez is still touring and still mesmerizing audiences all over the world. Her social activism has provoked and inspired, encouraging many other performers who followed to stand up for their beliefs.
---
JOE TEX
Fifth time nominated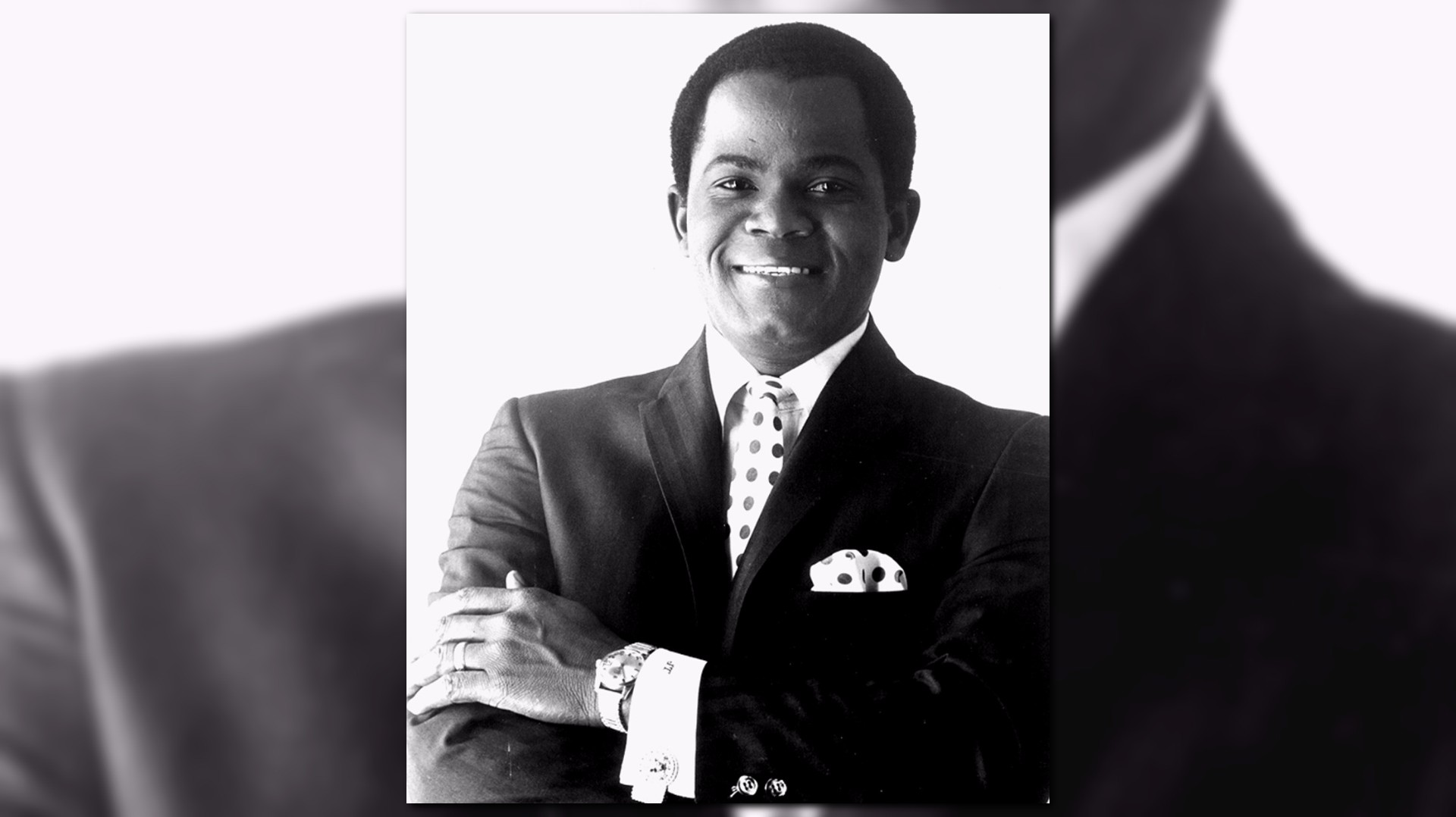 Joseph Arrington Jr.—otherwise known as Joe Tex—was one of the most versatile performers and songwriters of the '50s and '60s. The East Texas native possessed a chameleonic voice and approach that allowed him to write and sing songs in the style of the era's soul, R&B and early rock 'n' roll stars. Ultimately, however, Tex found the most chart success when he settled into a groove and focused on Southern soul, which took influence from gospel and country, and embraced a funky sound that amplified his flair for charismatic performances.
Perhaps it's no surprise that the young Arrington's first major musical exposure involved singing gospel in church and soaking up the popular country music hits of the day. His talent was evident from early on, however: While still in high school, he won a talent show whose first prize was a trip to New York. Arrington made good use of this 1954 visit, winning amateur night at the Apollo Theatre for four weeks in a row. This success caught the ear of an A&R rep for Cincinnati's King Records, and the musician signed a record deal in 1955, after his graduation.
Now known as Joe Tex, the performer didn't have much success with his first batch of singles. A 1957 affiliation with Ace Records—where he embraced a reputation as a rock 'n' roll cowboy—also wasn't fruitful, although Tex soldiered on and continued honing his live act as the opener for Little Richard and James Brown. As the years went on, his contentious relationship with the latter became the stuff of legend: Although Brown covered Tex's Ace-era composition "Baby You're Right" and took it to No. 2 on the R&B singles charts in 1961, just a few years later the pair were at odds enough to get embroiled in a gunfight at a club.
Being a dynamic entertainer ultimately paid off, however. In 1961, Tex met publisher Buddy Killen, who was so taken with the musician that he founded Dial Records especially to release his work. Still, it took a few years, a handful more singles and a change of scenery for the partnership to pay off. In 1964, Tex decamped to FAME Studios in Muscle Shoals, Alabama, where he recorded "Hold What You've Got." Distributed via Atlantic Records, the song ended up being the first Southern soul 45 out of the studio to hit No. 1 on the R&B charts and Top 10 at pop. This song featured a conversational tone and a gruff vocal texture, two things which became a hallmark of his sound.
"Hold What You've Got" kickstarted Joe Tex's career, and he released more than two dozen R&B/pop crossovers via Dial through the early '70s, ranging in style from strutting funk ("Show Me," the slinky "Papa Was Too") and '50s throwbacks ("I Want To Do Everything For You") to gospel-tinged R&B ("A Sweet Woman Like You") and soul ballads ("The Love You Save (May Be Your Own)"). He entered the Muslim ministry in 1972, the same year he scored his final R&B No. 1 with the James Brown-esque funk workout "I Gotcha" –although Tex capitalized on the disco movement in 1977 with the disco strut "Ain't Gonna Bump No More (With No Big Fat Woman)."
In a nod of respect to Tex's diverse catalog, his songs have been covered by both rock bands (the Animals, "One Monkey Don't Stop No Show," Huey Lewis & The News' "I Want to Do Everything for You") and sampled by rappers and hip-hop artists (The Roots, Ice Cube, Ol' Dirty Bastard"). "I Gotcha" in particular has been interpolated by Wu-Tang Clan and (most recently) on the B.o.B.-Bruno Mars collaboration "Nothin' On You," and appeared in the Quentin Tarantino film Reservoir Dogs. Other artists may have greater name recognition or more chart hits and success, but Joe Tex's sound and style have been an ingrained part of mainstream music for decades.
---
JOURNEY
First time nominated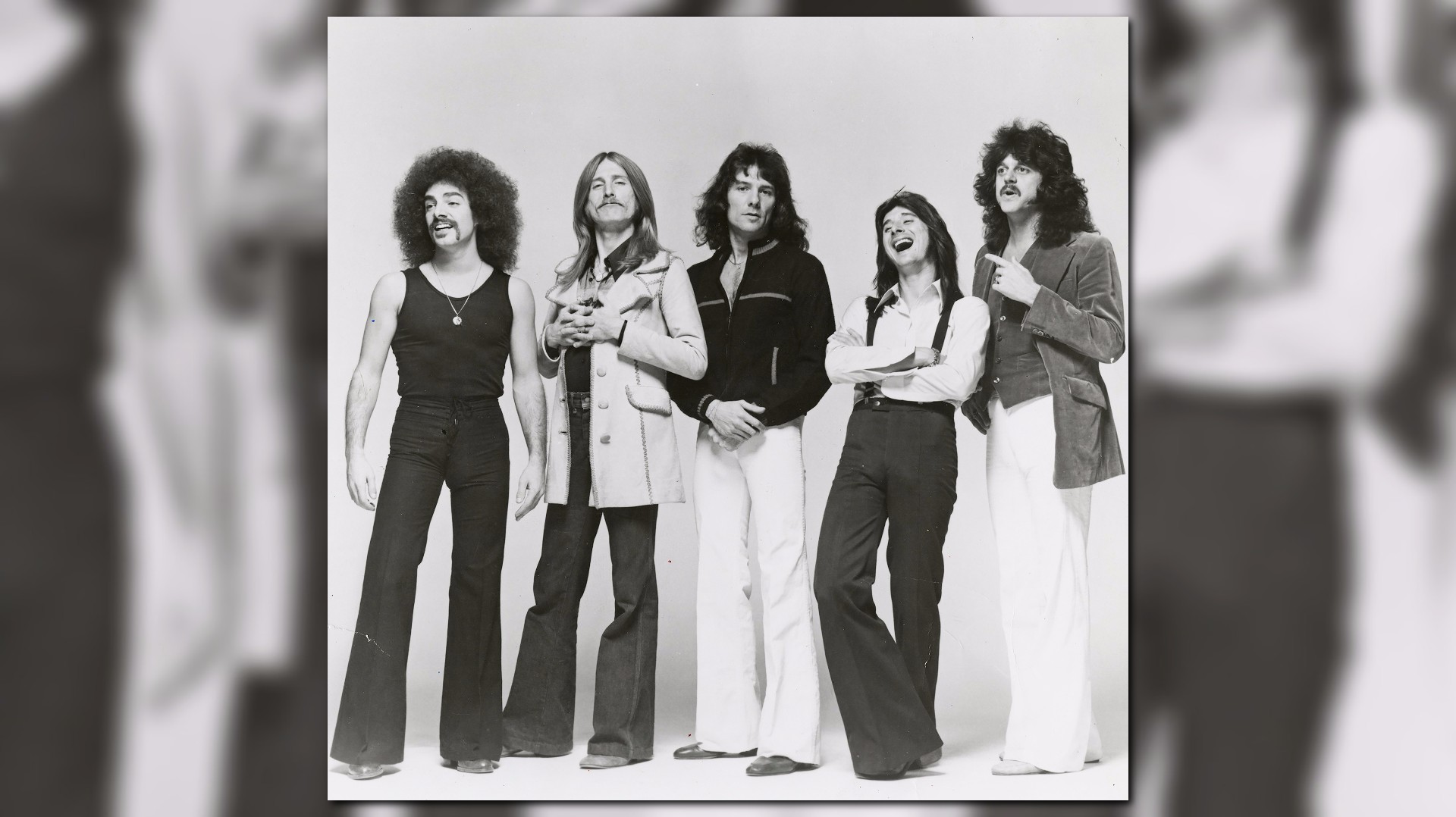 Formed in San Francisco in 1973, the group was initially a combination of ex-Santana members Neil Schon and Gregg Rolie, and ex- Frumious Bandersnatch members. The band was steeped in the psychedelic and jazz fusion sounds of San Francisco and pushed out into the territory of progressive and hard rock with songs like "Of A Lifetime" and "I'm Gonna Leave You." In 1977 they found Steve Perry – one of the all-time great rock voices – a singer who could perform ballads and scorchers with equal skill and passion. Between 1978 and 1981, they refined their sound, worked on their songwriting, and eventually released one of the biggest hit albums of the early 1980s, Escape (1981). Pulling from Queen's melodic rock sound (by specifically working with Queen producer Roy Thomas Baker), the band was soon performing in sold out stadiums around the world. Their biggest hit, "Don't Stop Believin" is a song that has gone beyond its own place and time and has become a cultural anthem, appearing in everything from the TV show Glee, the final episode of The Sopranos, and even as the finale of the Broadway musical Rock Of Ages. They followed up in 1983 with another album full of radio hits on Frontiers. The opening track "Separate Ways (Worlds Apart)" blended all the best elements of their powerful music: synth arpeggios, guitar power chords, thumping bass and drums, and the soaring vocals of Perry. In the late 80s and 90s they only put out two new albums, but each captured their signature sound, although with a decidedly AOR sheen. The band continues to tour the world with their new lead singer Arnel Pine, and their classic hits continue to rock the world – just turn on "Don't Stop Believin" in a bar and see what happens.
---
KRAFTWERK
Fourth time nominated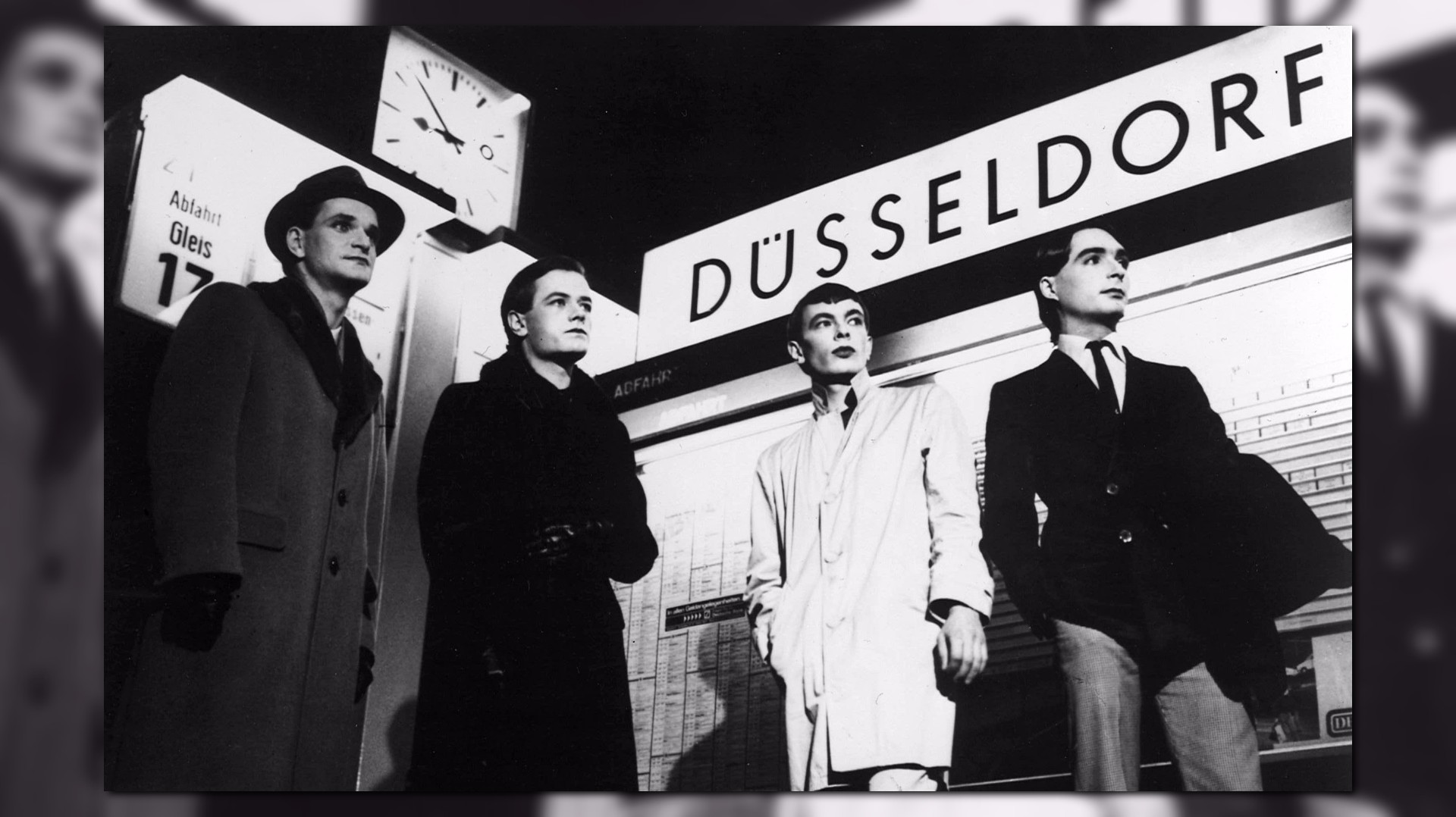 Kraftwerk is the foundation upon which all synthesizer-based rock and roll and electronic dance music is built. Founded in Düsseldorf in 1970 by the band's two core members, Ralf Hütter and Florian Schneider, the group was a part of a new wave of musicians in Germany collectively referred to as Kosimsche Musik (cosmic music) who explored the intersection of rock and roll and the avant-garde. Their first three albums capture the sound of an experimental proto-punk jam band riffing on the sounds of Hawkwind and the Velvet Underground, but their fourth album Autobahn (1974) established the beginning of something entirely new (created with longtime friend and producer Konrad "Conny" Plank). The 22 minute title track combined the diverse influences of the Beach Boys and Karlheinz Stockhausen into the creation of an electronic musical odyssey. It also represented a miraculous use of technology through its amalgamation of Moog synthesizers, multi-track recording and traditional instrumentation. The 1977 album, Trans-Europe Express, completed Kraftwerk's transformation into a synthesized quartet. The album featured some of the funkiest grooves and vocoder melodies ever put on wax. New York City's burgeoning hip-hop community quickly latched on to the album and DJ Afrika Bambaataa based his track "Planet Rock" (1982) on Kraftwerk's beats. The years that followed secured Kratwerk's place as both musical innovators and master songwriters and the albums, The Man-Machine (1978), Computer World (1981) and Electric Café (1986) established the blueprint for the sound and image of modern electronic music. Kraftwerk's influence can be heard in the synth-pop of Depeche Mode, the electronic-rock integration of U2 and the DJ/Laptop artist vibrations of Deadmau5 and Skrillex.
---
MC5
Second time nominated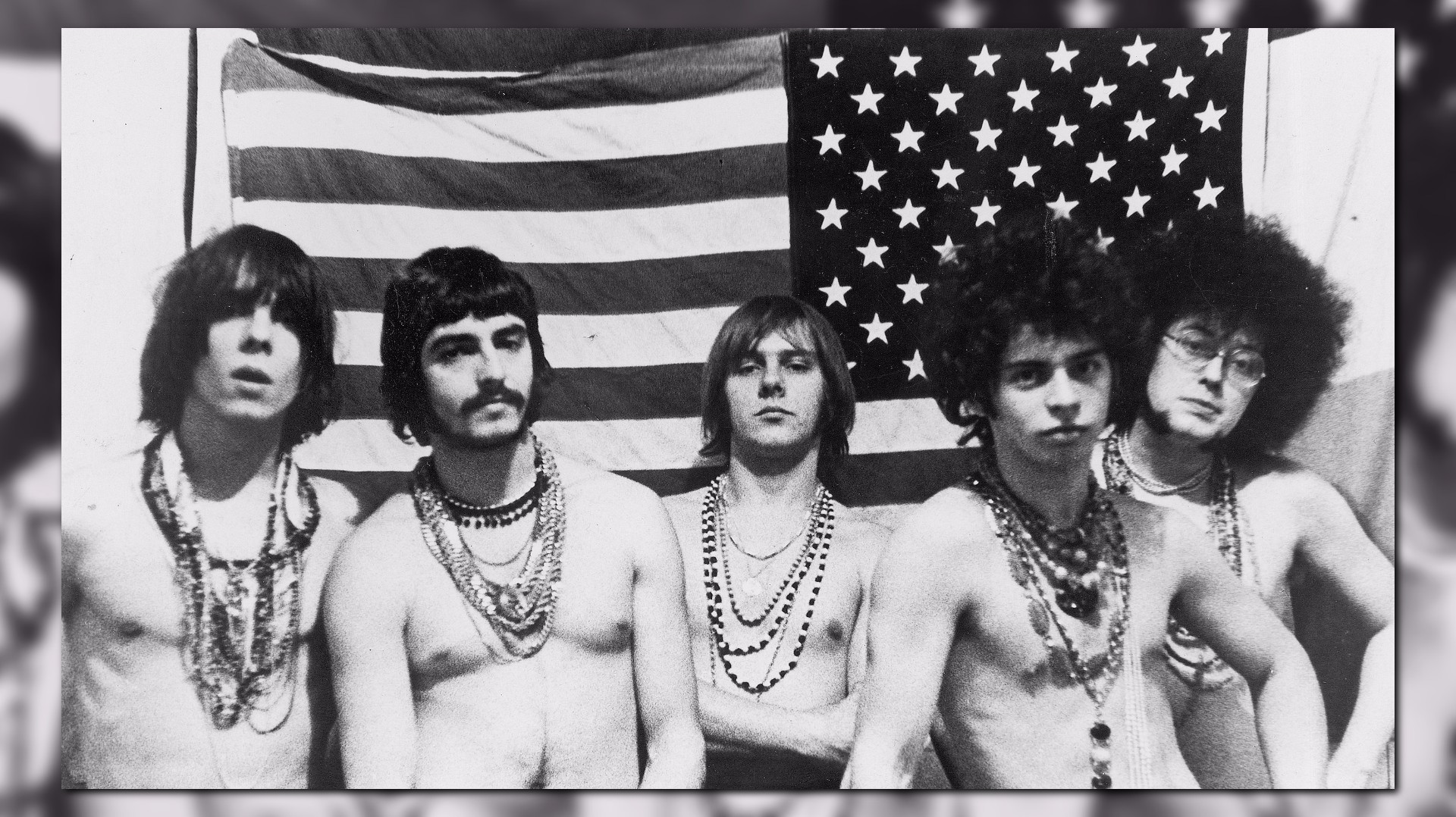 Everything about Detroit-formed rabble-rousers the MC5 screamed revolution. The group espoused sex, drugs and rock 'n' roll, as well as the kind of radical politics and countercultural rebellion that started to boil over in the late '60s. Musically, the MC5 aggressively assimilated disparate styles: Not only were the Motor City's soul/R&B groups a major influence—as heard especially through vocalist Rob Tyner's unhinged howls—but the band also incorporated scorching blues riffs, sprawling free jazz flourishes and a fondness for scuzzy garage-rock.
It also helped that the members of the MC5—which, besides Tyner, included guitarists Wayne Kramer and Fred "Sonic" Smith, bassist Michael Davis and drummer Dennis Thompson—surrounded themselves with revolutionary people and ideas. Writers such as Allen Ginsberg, Charles Olson and Ed Sanders were idols, while band manager John Sinclair co-founded the anti-capitalist, anti-racism White Panther Party, which was formed to be an ally to the Black Panther Party. In summer 1967, Kramer even had a bird's-eye view of the Detroit riots from his bedroom window. In other words, the members of the MC5 were in the thick of a burgeoning cultural insurgency—and relished the opportunity to do everything they could to stoke the fires of rebellion.
The group evolved to adopt this mindset after Sinclair took over as manager in 1966. Prior to that, the fledgling MC5 was performing around the Detroit area, honing its live show and trying to figure out a solid direction. However, this focus on concerts, when coupled with Sinclair's presence, helped the band flourish: By the end of 1966, the MC5 was a weekend staple at Detroit's newly opened Grande Ballroom, which eventually led to support slots for Cream and Big Brother & The Holding Company.
More notably, in 1968, the MC5 performed on the opening day of Chicago's Festival of Life, a multi-day event steered by the radical, counterculture-embracing Yippies. For the band, the invitation was an easy one to accept: Because the fest took place during the contentious 1968 Democratic National Convention, an appearance offered a high-profile chance to protest the pro-war policies relating to Vietnam. Although the stage was nonexistent—archival footage shows the MC5 thrashing among throngs of people—and the performance only lasted about 40 minutes, the show looms large in the band's mythology.
In the weeks after, the MC5 inked a record deal with Elektra Records. Over Halloween weekend, the band decamped to the Grande Ballroom to record what would become its debut LP, Kick Out The Jams. Appropriately, the resulting 1969 album was an incendiary document of the band's live experience, something at once gloriously chaotic and deeply inspiring. Buoyed by the indelible "Kick Out The Jams"—which started with the inimitable line, "Kick out the jams, motherf*ckers!"—and plenty of charred rock 'n' roll (the Sun Ra-interpolating, spacey sprawl "Starship"; the ramshackle, garage rocker "Rocket Reducer No. 62-Talk"), the album remains a proto-punk milestone.
The profanity present on the LP caused friction with several retailers, including department store Hudson's, which declined to carry Kick Out The Jams. In response, the MC5 decried the ban by taking out an ad featuring a well-placed f-bomb and (unbeknownst to the label) Elektra's logo. After Hudson's retaliated by stopping the sale of all Elektra releases, the MC5 lost its record deal. Undeterred, the band jumped ship to Atlantic Records for a pair of albums. 1970's compact Back In The USA dabbled in wiry, brittle garage-pop and proto-punk, while 1971's High Time was a heavier, hard-rock-leaning effort full of gnarled and (at times) psychedelic-scarred riffs.
The MC5's intense years of hard living soon caught up to it, however. Sinclair went to jail in 1969 for giving two marijuana joints to an undercover police officer, while the original lineup also disintegrated: Bassist Davis left in early 1972, and by the end of the year both Tyner and Thompson had also departed. Kramer and Smith soldiered on with replacements, but after a disastrous, poorly attended New Year's Eve 1972 reunion gig, the MC5 dissolved.
Still, the band's legend lived on via some prominent figures. In the '70s and '80s, political punk rockers such as Bad Brains, Black Flag, the Damned and Circle Jerks ended up as the MC5's spiritual and sonic descendants. The strident activism of '90s rock band Rage Against The Machine and the frenetic sound of At The Drive-In, meanwhile, both owed much to the band. The career of Rock & Roll Hall of Famers the Stooges also might never have taken off without the MC5: After all, Danny Fields, the Elektra Records rep that signed the latter, also scooped up Iggy Pop & co. at the same time.
The members of the MC5 also worked to keep the band's legacy in the spotlight. After Tyner's 1992 death, the surviving members of the band reunited at a tribute show in his honor. Smith died in 1994, and a decade later, Kramer, Thompson and Davis started touring again under the name DKT/MC5 with punk legend Handsome Dick Manitoba on vocals. This incarnation lasted until Davis' 2012 death.
Seeing as how the MC5 is so resilient, it's no surprise that political rock supergroup Prophets of Rage (which features three-fourths of RATM) and Dave Grohl recently teamed up to cover "Kick Out The Jams." In the '60s, the MC5's incendiary music was the backdrop to protest the concerns of the day—to name a few, police brutality, war and racism. Today, these topics remain pressing societal issues, which makes the MC5's rhetoric and music just as relevant and vital than ever.
---
PEARL JAM
First time nominated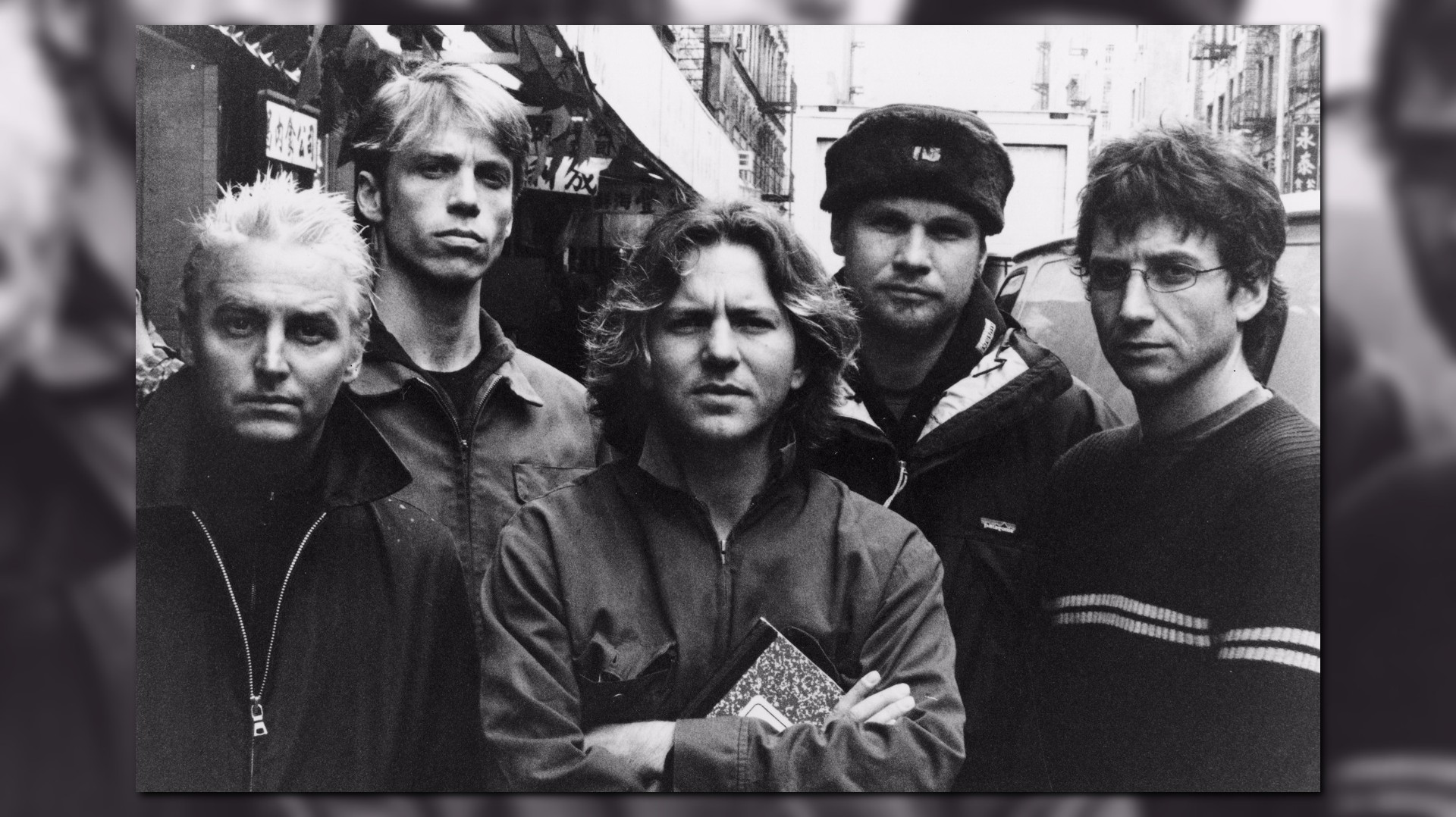 When they released their debut album, Ten, in August, 1991, Pearl Jam were a band of young unknowns to anyone not from Seattle, Washington. At home, Pearl Jam were practically a supergroup – founded in 1990 at a crossroads of classic rock, Seventies heavy metal and hardcore punk, just as that city's underground scene was about to go worldwide.
Bassist Jeff Ament and guitarist Stone Gossard played in the proto-grunge bands Green River and Mother Love Bone; Mike McCready was a highly regarded lead guitarist steeped in Jimi Hendrix and Stevie Ray Vaughan. Matt Cameron of Seattle elders Soundgarden played drums on Pearl Jam's early demos, finally joining in 1998 after a parade of drummers including Dave Krusen. Singer Eddie Vedder was an out-of-town wild card, a San Diego emigrant whose baritone howl, aggressively emotional lyrics and jubilantly unhinged stage presence quickly made him a universal symbol of the personal trials and cleansing rage at the heart of Nineties alternative rock.
Propelled by the hits "Alive" and "Jeremy" (about a high school student's suicide), Ten sold more than 13 million copies in America, launching a singular career of enduring commercial success (ten Top Five studio albums, half of them Number Ones) and staunch idealism. In the mid-Nineties, Pearl Jam challenged monopolistic practices in the concert-ticket industry; in 2000, they took the live-tape-sharing aesthetic to a new fan-friendly extreme, initiating a series of soundboard-quality live releases from every show – a now-common practice among bands big and new. Pearl Jam have also collaboratored extensively – as a group and individuals, on stage and records – with a long list of inspirations including Neil Young, the Who and the Ramones. 25 years after Ten, Pearl Jam are still one of the most reliably explosive, vigorously committed and truly modern rock bands in the world.
---
STEPPENWOLF
First time nominated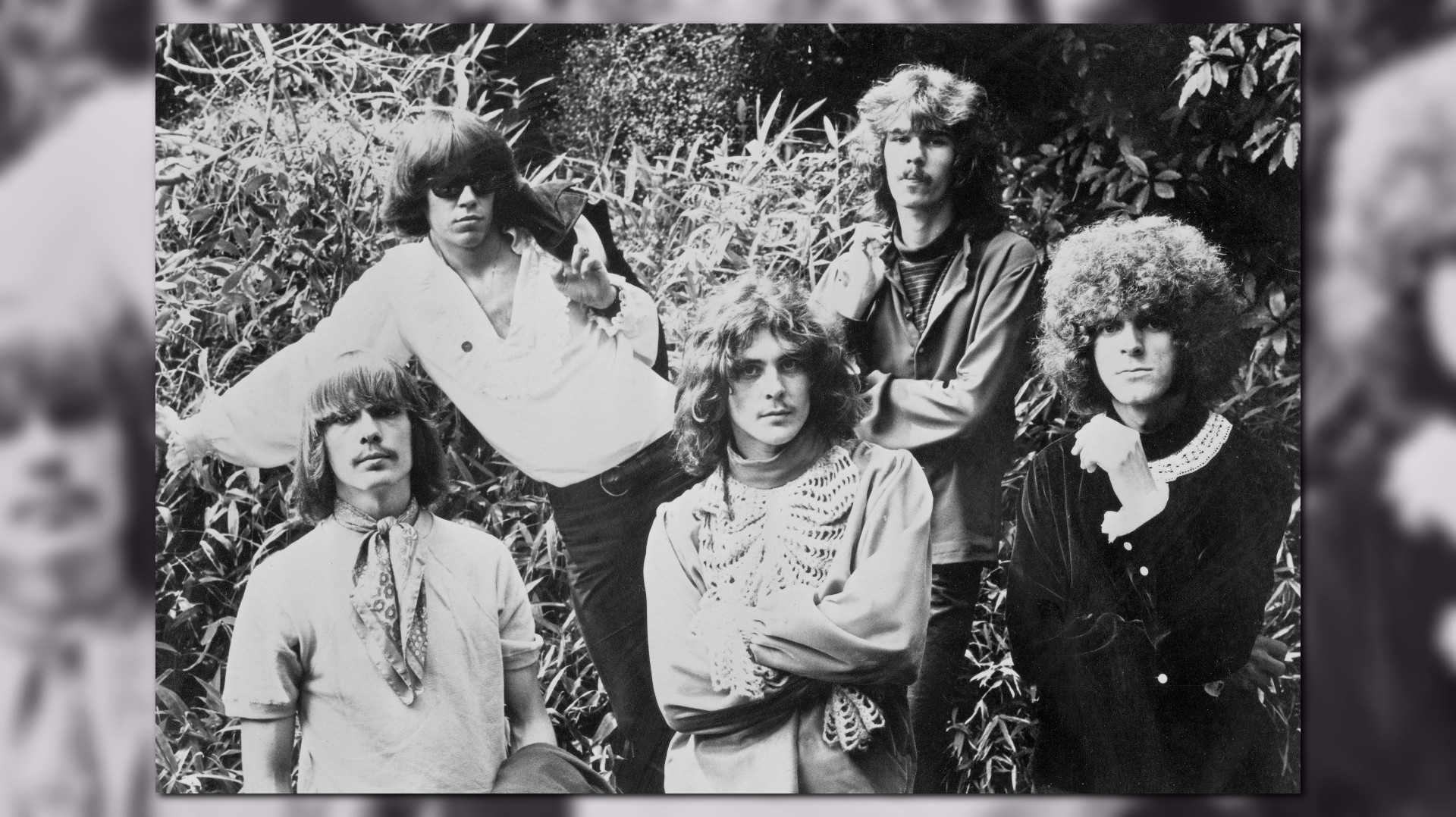 "I like smoke and lightnin', heavy metal thunder," singer John Kay declared against a feral-blues rush of guitar and broiling organ that became the band's signature sound and a fundamental influence on the next four decades of hard rock, metal, glam, punk and thrash. Formed out of a Toronto-based group, the Sparrow, by Kay, drummer Jerry Edmonton and organist Goldy McJohn, Steppenwolf (the name came from a Herman Hesse novel) were the people's choice on stage and the radio between 1968 and 1971, combining biker-freedom idealism and arena-rock dynamics across eight gold albums and a dozen Hot 100 singles. That streak included the Number Three smash "Magic Carpet Ride" and brawny Top 40 hits such as "Rock Me," "Move Over" and "Hey Lawdy Mama." Steppenwolf were also the first band of their time and stature to explicitly address the perils of hard-drug use in striking covers of the Hoyt Axton songs "The Pusher" and "Snowblind Friend." And Kay, Steppenwolf's main lyricist, was a true rock & roll-refugee: born in Soviet-controlled East Prussia during World War II, escaping with his mother to East Germany and eventually Canada. In "Don't Step On The Grass, Sam," "Power Play," "Draft Resister" and the epic title suite on Steppenwolf's 1969 album, Monster, Kay took his freedom seriously, confronting the status quo on civil rights, the Vietnam war and even feminisim while challenging his generation to live up to the promise and responsibility of democracy. Never before nominated for the Rock and Roll Hall of Fame, Steppenwolf – led by Kay in various forms into this century – were one of America's biggest and toughest bands in a truly revolutionary era. Their musical legacy is everywhere; the message is more relevant than ever.
---
THE ZOMBIES
Second time nominated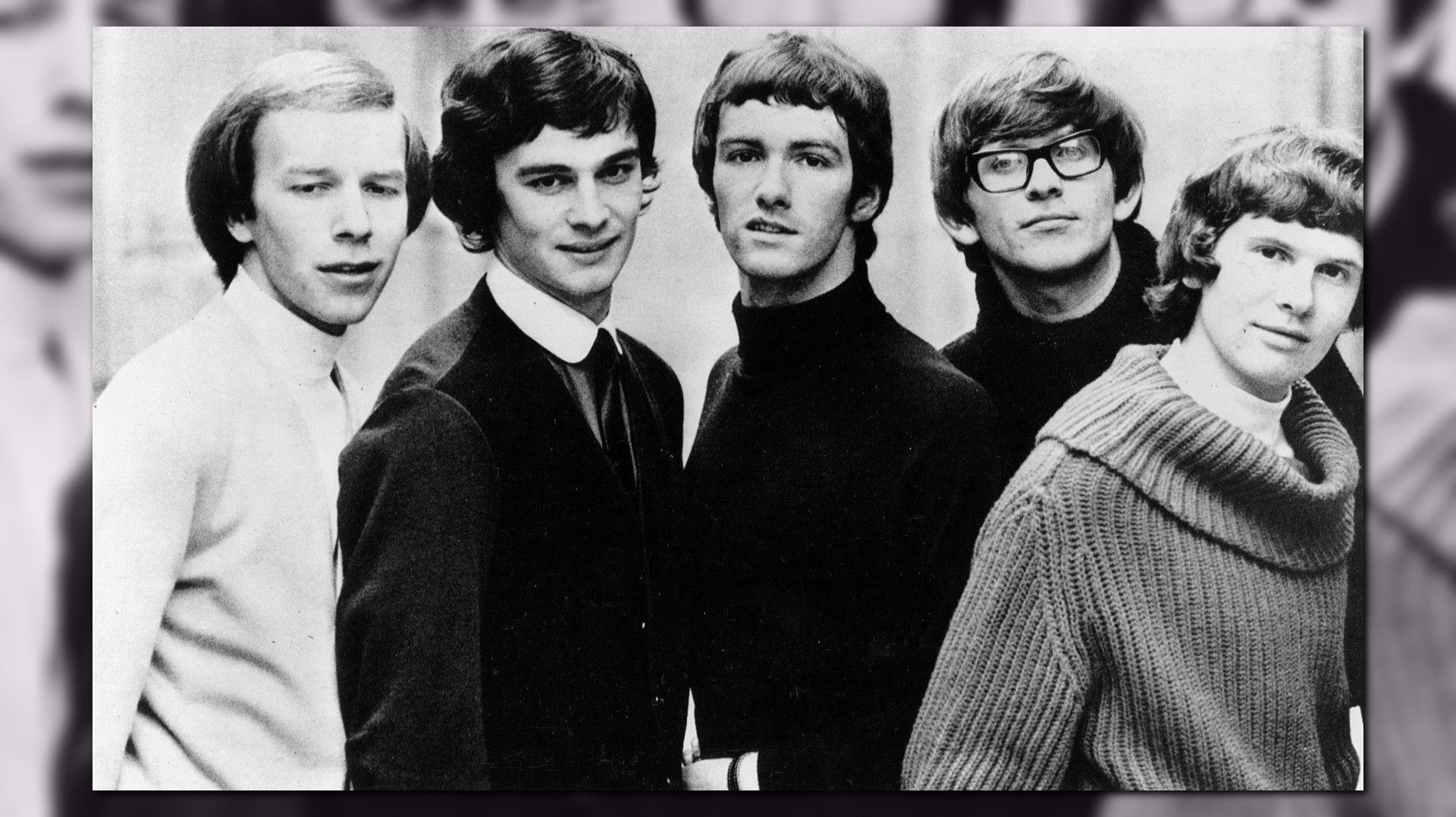 One of the consummate joys of the first wave of the British Invasion was the startling variety of sounds and styles that emerged month after month in that heady halcyon era. At one end of the scale were the raw, blues-drenched disciples of American blues and R&B (Rolling Stones, Animals, Yardbirds), and at the other end were the more studied, sophisticated, intricately arranged atmospherics of the Zombies. There was no other band whose sound filled space as gorgeously and completely as the Zombies: the jazz-inflected electric piano of Rod Argent, the choirboy vocals of him and his St. Albans schoolmates, bassist Chris White and lead singer Colin Blunstone. Other schoolmates, Paul Atkinson on guitar and vocals, and drummer Hugh Grundy rounded out the classic original lineup, which endeared itself overnight to the most loyal and dedicated army of fans to which any rock band can lay claim.
At the end of the day, it always comes back home to the triad of career defining hits by the Zombies that beg the question: Where were you the first time you heard "She's Not There" or "Tell Her No" or "Time Of the Season?" Their second and final album Odessey And Oracle has earned its reputation (and its spot inside the Top 100 on Rolling Stone's list of the "500 Greatest Albums Of All Time") alongside such masterworks as the Beatles' White Album and the Beach Boys' Pet Sounds. Rod Argent's eponymous band gave majesty and definition to the '70s, but the Zombies, which he and Colin Blunstone have been helming on records and tours for the past decade, are truly a rock band for all seasons.
---
TUPAC SHAKUR
First time nominated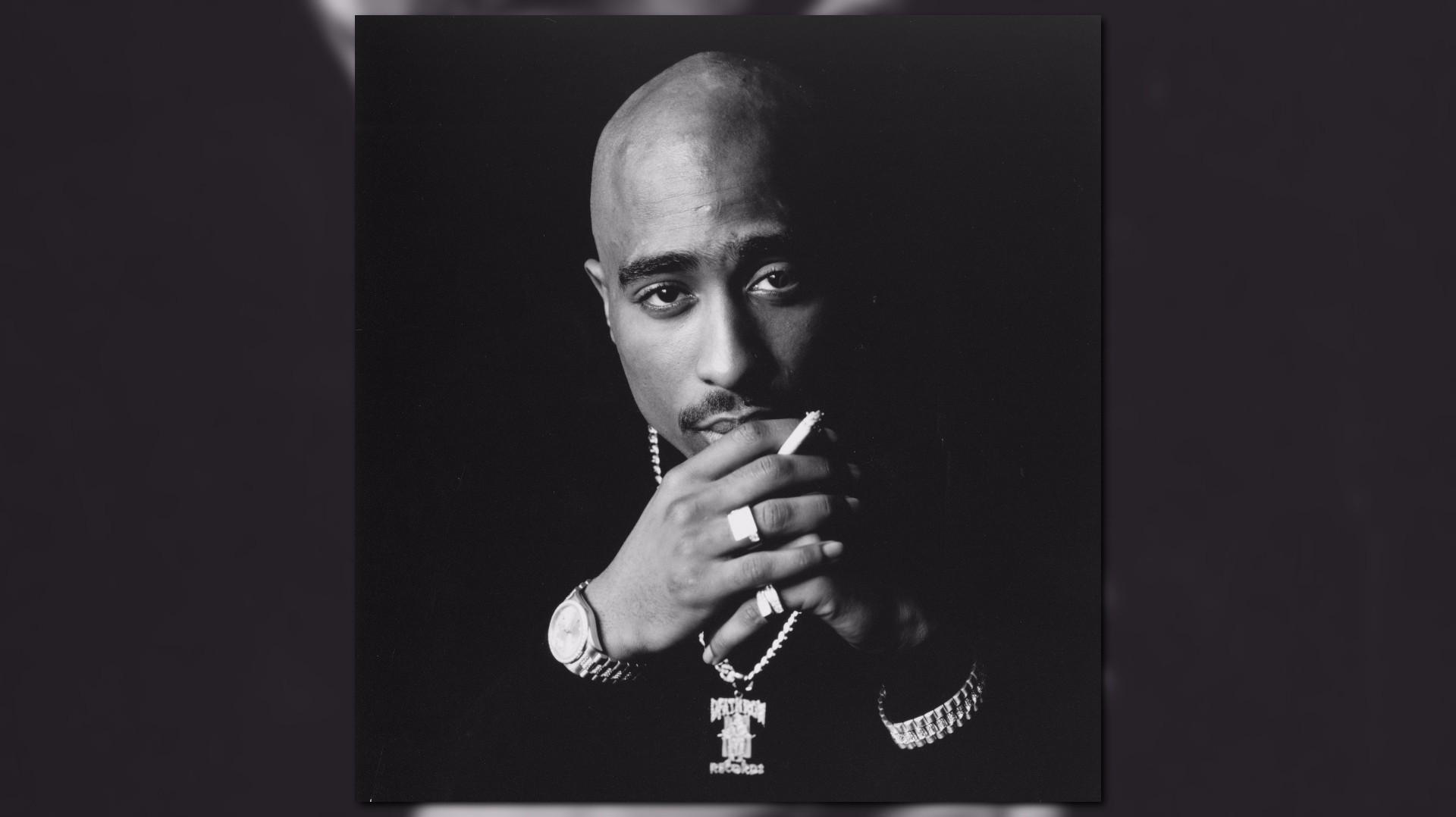 Beyond his popularity, Tupac Shakur is one of the most complex figures to emerge from hip-hop – really, to emerge from any art form. His naked emotion and fearless personal revelation were a direct influence on MCs from Eminem to Kendrick Lamar. "Every rapper who grew up in the '90s owes something to Tupac," wrote 50 Cent in Rolling Stone, paying tribute to Shakur as one of the "100 Greatest Artists Of All Time."
Tupac was born into struggle—his mother, Afeni, was a leader in the Black Panther movement—but grew up to become not just a multi-platinum rapper, but a movie star. He managed to become both the "realest" artist, in a genre obsessed with authenticity, and larger than life. His songs preached activism and nihilism, expressed rage and love, raised questions without answers. He was a lightning rod, a screen onto which millions of people continue to project their feelings about rap, about race, and about the young black man in America today.
Tupac's first solo album, 2Pacalypse Now, instantly generated both acclaim and controversy. Though the single "Brenda's Got A Baby" demonstrated his empathy and conscience, the album's unsparing examinations of street violence and police harassment led to a public condemnation by Vice President Dan Quayle.
This tension would continue to play out over the next five years, as Tupac's life grew increasingly tumultuous and his popularity escalated. "Keep Ya Head Up" and "Dear Mama" were heart-tugging, feminist anthems; elsewhere, he could be brutally misogynist and violent – a side of his work which escalated when he became part of Suge Knight's Death Row empire.
But even as his rap sheet grew, his records kept getting better, culminating in 1996's All Eyez On Me, which spawned five singles, including two Number One hits, "California Love" and "How Do U Want It." Meanwhile, his performances in Juice, Poetic Justice, Above The Rim, and other movies revealed a powerful screen presence.
In a recording career tragically cut short after just five years, Tupac Shakur sold over 75 million records worldwide, with All Eyez On Me and his Greatest Hits collection both surpassing the ten million sales mark. Since his murder in 1996 at the age of 25, Tupac's legend and impact have continued to expand across the globe. He has become an international symbol of resistance and outlaw spirit, an irresistible contradiction, a definitive rap anti-hero.
---
YES
Third time nominated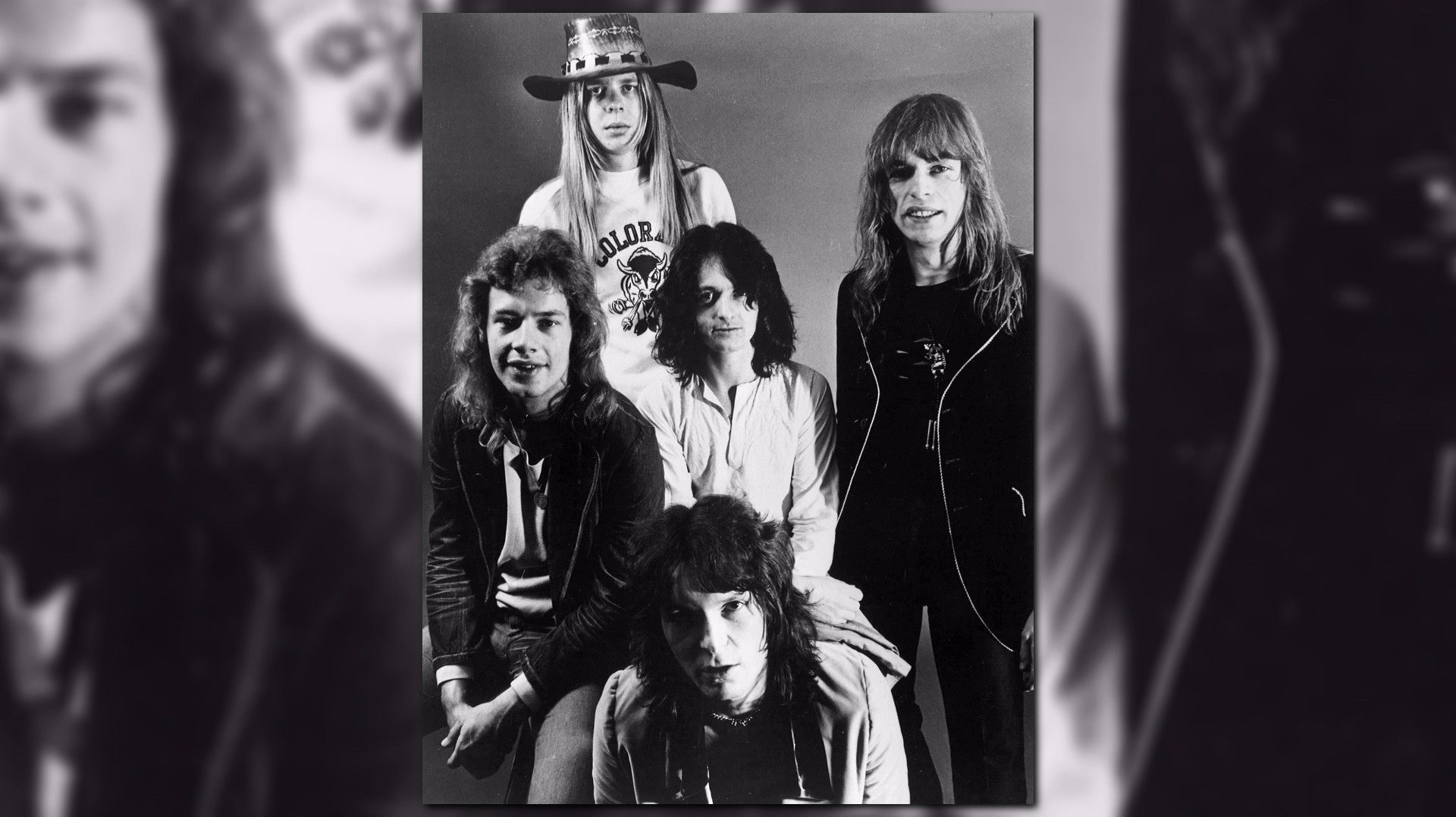 Yes is the most enduring, ambitious and virtuosic progressive band in rock history. By fusing the cinematic soundscapes of King Crimson with the hard rock edge of The Who and the soaring harmonies and melodies of Simon and Garfunkel, they took progressive rock from a small audience of aficionados to radio airwaves and football stadiums all over America.
Hits like "Roundabout" and "I've Seen All Good People" appealed to rock fans who did not even think they liked prog rock, while album-side length epics like "Close To The Edge" and "The Gates Of Delirium" represent the genre at its absolute finest. Steve Howe remains one of the most underrated guitarists in rock history, while keyboardist Rick Wakeman, bassist Chris Squire and drummers Bill Bruford and Alan White will always be regarded as musicians simply without peer. Frontman Jon Anderson is an alto tenor singer who still hits the highest of high notes 45 years after forming the group.
While many of their contemporaries wilted once punk hit, Yes managed to change with the times, and they reemerged in the 80s as an MTV-ready commercial force, landing massive hits on the charts like "Owner Of A Lonely Heart." While prog giants like Pink Floyd, Genesis and Emerson Lake & Palmer retired years ago, Yes continues to tour (albeit with some new members) at a pace that would leave bands half their age breathless.