PORTLAND, Ore. – Thousands of people lined the streets of Portland for one of the most festive days of the year.
For hours Saturday morning and afternoon the 2017 Grand Floral Parade, known as the biggest and grandest parade of the Rose Festival season, winded through the streets of Portland.
Photos: 2017 Grand Floral Parade
Photos: 2017 Grand Floral Parade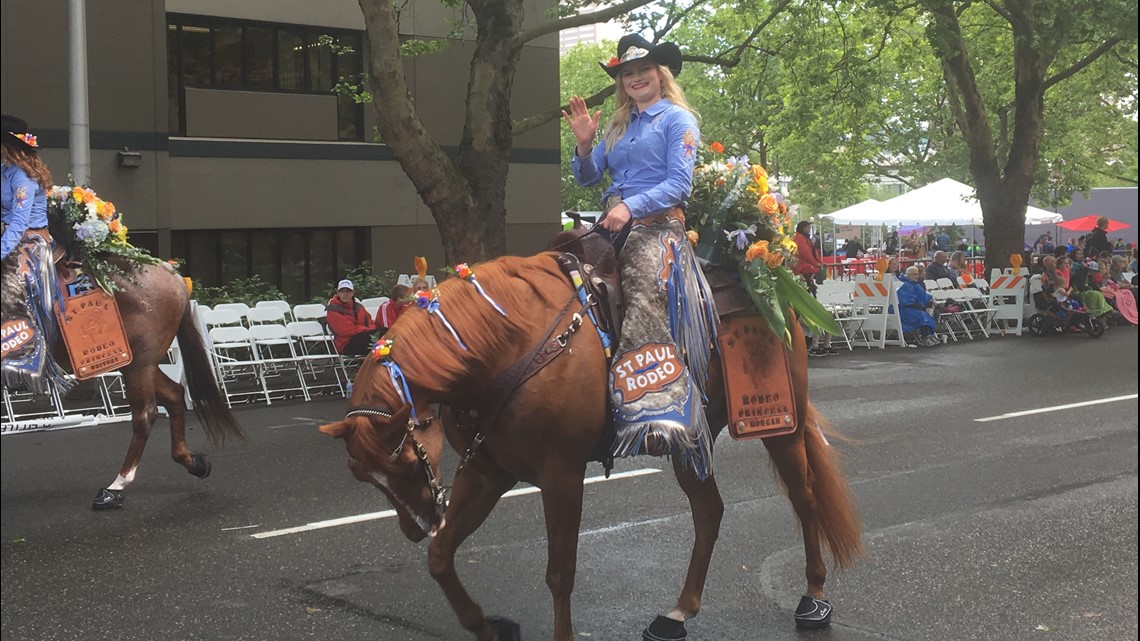 The parade began at Veterans Memorial Coliseum, headed south on the eastside of Portland along Martin Luther King Jr. Boulevard, went over the Willamette River on the Burnside Bridge, and weaved through downtown Portland before coming to an end near Lincoln High School.
Some camped out the night before to get their favorite spot along the 4.2-mile parade route. And a typical Rose City drizzle didn't stop Portlanders from coming out in droves and having a good time.
This year's parade featured 16 full-size all-floral floats, 13 all-floral mini-floats, 13 marching bands, and 22 equestrian units along with many of other guests.
Watch a replay of the parade here
This year's Grand Marshal was the 1977 Portland Trail Blazers, in celebration of the 40th anniversary of the franchise's only NBA championship. Bobby Gross, Lloyd Neal and Larry Steele represented the team.
Watch: 1977 Blazers talk about winning championship
More from this week's Rose Festival events:
2017 Rose Festival Junior Parade
Photos: 2017 Rose Festival Junior Parade